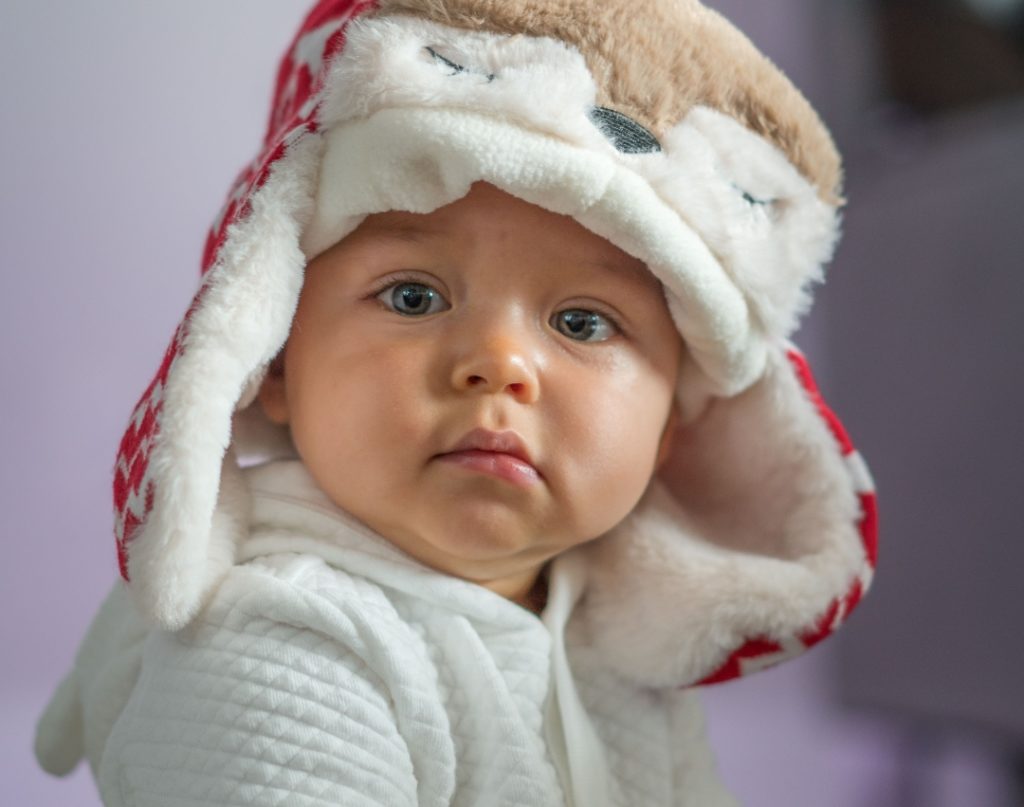 Choosing a name for a newborn is a daunting task. This name will be the representative of their personality for years to come and carry the utmost significance. The festive season is coming with the jingle bells and shimmering lights. Hence, at pulledinc.com we analysed the latest US data to reveal the top 20 Christmas-themed baby names in 2021 for boys and girls.
Whether you're seeking inspiration, or you're just simply curious, we've found the most popular names and meanings related to the lights, gifts, angels, and things that recall the spirit of the Christmas season.
Popular baby names for boys
| Rank | Name | Number of births |
| --- | --- | --- |
| 1. | Noah | 18,252 |
| 2. | Elijah | 13,034 |
| 3. | Michael | 9,717 |
| 4. | Jack | 8,876 |
| 5. | Theodore | 8,558 |
| 6. | Joseph | 8,349 |
| 7. | David | 8,153 |
| 8. | Gabriel | 7,066 |
| 9. | Christian | 5,043 |
| 10. | Angel | 4,482 |
Top 10 baby names for boys
1. Noah
The name Noah is believed to come from the Hebrew "Noach," meaning "rest." It is also the name of a prominent biblical figure.
In 2020 there were 18,252 babies born with the name Noah. Therefore, if was placed at the top of our list for Christmas-themed names in the U.S.
2. Elijah
The name Elijah comes from the Hebrew name Eliyahu 'Jehovah is God'. In 2020 there were 13,034 babies born with the name Elijah, placing it at number two on our list.
3. Michael
In the Bible, Michael was the archangel who led the other angels to victory in a war against Satan.
4. Jack
The name Jack means 'God is Gracious'. On the other hand, it also resembles Jack Frost, the popular Christmas character who personifies winter. Jack Frost has inspired movies, literature, and music for the Christmas season.
5. Theodore
The name Theodore means 'God's Gift' which is one of the biggest parts of Christmas! The name was popular among early Christians and it was borne by more than twenty saints.
6. Joseph
Joseph is the father to Jesus, and husband to Mary, the name Joseph means "increase or addition".
7. David
The name David means 'beloved' and is a popular biblical name. Poet Cecil Francis Alexander wrote a poem that inspired the classic Christmas carol Once in Royal David's City.
8. Gabriel
From the angel Gabriel, meaning: God is my strength Gabriel was the angel who informed Mary that she would be giving birth to Jesus, and is an integral part of the Christmas story.
9. Christian
Christian comes is known as a follower of Christ and "Christmas" is a shortened form of "Christ's mass".
10. Angel
The term angel means "messenger," and it is in this prominent role that angels take part in the Christmas story. An angel appeared to Mary to announce the birth of Christ.
Popular baby names for girls
| Rank | Name | Number of births |
| --- | --- | --- |
| 1. | Elizabeth | 7,216 |
| 2. | Avery | 6,698 |
| 3. | Grace | 5,569 |
| 4. | Stella | 4,624 |
| 5. | Lucy | 4,339 |
| 6. | Ivy | 3,794 |
| 7. | Bella | 3,590 |
| 8. | Serenity | 3,366 |
| 9. | Caroline | 3,345 |
| 10. | Eva | 2,826 |
Top 10 baby names for girls
1. Elizabeth
According to the Bible, Mary, pregnant with Jesus, goes on a journey to visit her cousin Elizabeth. Elizabeth was pregnant with John the Baptist at the time. When she hears Mary's voice calling out a greeting to her, the baby leaped in her womb and she was filled with the Holy Spirit. Therefore, in accordance with that story, last year 7,216 babies were born named Elizabeth, ranking top on our list ad placing 16th on the list of the most popular baby names in the U.S.
2. Avery
Avery is a medieval name that means ruler of the elves. In 2020 6,698 babies were born with the name Avery.
3. Grace
Grace means eloquence, kindness, and favor. The name itself does not have a direct tie to Christmas, but the sound and meaning have strong connotations of the festive season.
4. Stella
Stella is a name of Latin and Italian origin and it means 'star'.
5. Lucy
Lucy means 'light' and conjures up images of sparkling lights on the Christmas tree.
6. Ivy
The name Ivy refers to the festive evergreen that has long been used during winter solstice celebrations to ward off evil spirits and celebrate new growth.
7. Bella
As in Christmas bells, it means beauty in Italian. The French origin of the name, 'Belle' was the long-lost love of Scrooge in Charles Dickinson's 'Christmas Carol.'
8. Serenity
The baby name Serenity comes from the traditional English word that is spelled the same. This word literally means peace, calmness, or tranquility. It is the translation of the Latin word "serenus" that means clear or calm.
9. Caroline
Carol or Caroline is the feminine version of Charles, meaning strong. It makes a lovely festive name as Carol singers are a Christmas tradition.
10. Eva
Eve is the English given name derived from the Latin name Eva, these both originate from Chavah, a Hebrew name meaning 'to live' or to 'give life'. Traditionally, Eve means 'living.
Methodology:
We identified the top 20 Christmas-themed baby names using sources such as NameBerry and Ideas For Names. We then looked at Social Security Administration data to find the number of children born with those names in 2020 and ranked them by order of popularity.