The color gray might not seem like the most exciting paint colors, but it's surprisingly impactful as a backdrop when using many other colors in your space.
Casey Finn from DIY Playbook shares why a perfect shade of gray may just be what your space needs as the best backdrop for your next design challenge. See why Casey loves using gray below!
Favorite gray colors and brands
For a cooler gray, I like Benjamin Moore Gray Owl and one that leans a bit warmer is Benjamin Moore Revere Pewter. If you want a dark gray, I love Sherwin Williams Peppercorn.
Favorite colors to pair gray with
Because gray color acts as a neutral, I think anything goes! Lately, I'm really into blues and greens in my house. I love Benjamin Moore Boothbay Gray, a gorgeous grayish blue hue. And Benjamin Moore Tarrytown Green is a bold deep green that would pair well with gray.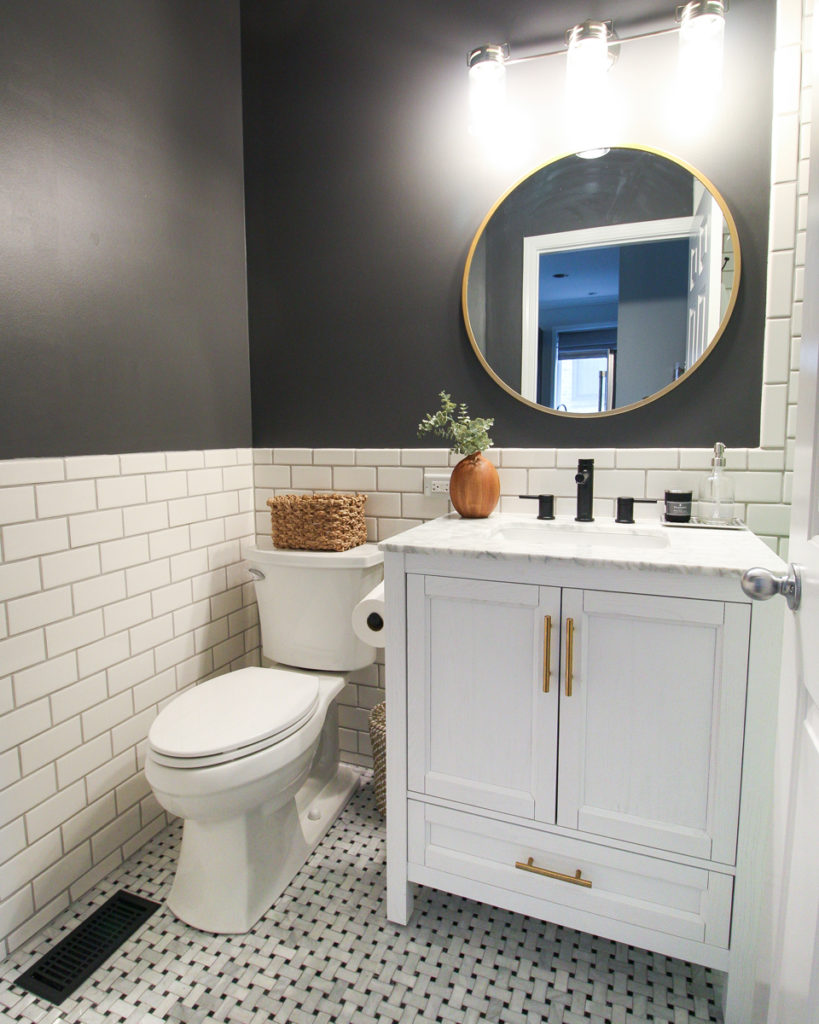 How to pick paint colors
Samples, samples, samples! Just because a paint color looks good on a wall in my house doesn't mean it will look good in your house. Paint looks different in every space depending on amount of natural light, the furnishings in the room, the floors, and more. You really should try before you buy. Get lots of paint samples, put them on different walls in the room, and watch them throughout the day to see which one you like the best. Then you can make a confident decision from there.
Styling tips
I think going with neutral walls really lets you play with color in the rest of the space. Maybe it's going bold with a navy couch and colorful throw pillows or a large vintage rug to ground the space…when the walls are more subdued you can have a bit more fun with the furniture and accessories.