For fashion stylist, Amy Pigliacampo, the home has become a natural extension of her talents, as she's come to focus on interior designing. Even with many of her large-scale projects on hold during the pandemic, she has been converting play homes from Target's Hearth & Hand with Magnolia line into miniature retreats. As she's come to hone her signature style in interior designing, we asked her to describe how she has brought influences from fashion into the home. Amy shares some great ideas for styling the home and a unique eye for detail that her fashion sense has enabled. Read on to see all of Amy's thoughts!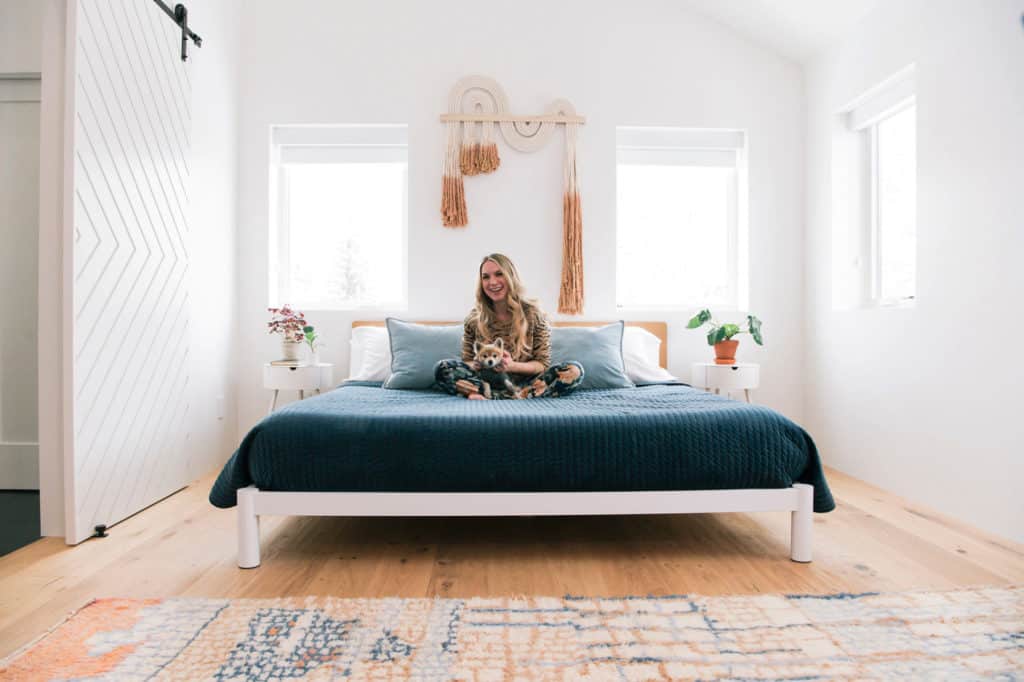 Fashion To Interiors
While fashion styling was Amy's focus for many years, she says, "Currently I am only working on interior designing projects. Fashion styling meant a lot of travel for me and once my daughter was born, I no longer wanted to be away from home for weeks at a time. My day-to-day looks very much the same. I spend a lot of time on the computer researching and looking for pieces. When I'm sourcing products I look through thousands of items to find exactly what I need. If I cannot source it, I find someone to make it for me. I had a similar process while pulling for fashion jobs as well. Install days are the most fun … feels like being back on set (photoshoot)."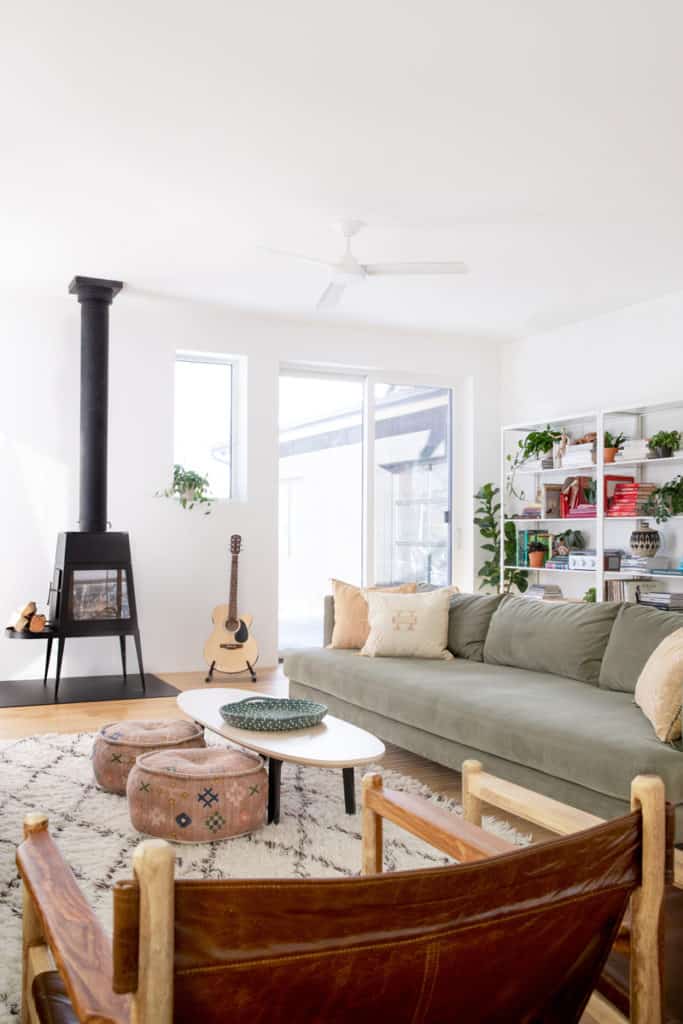 From The Inside Out
Amy says, "I have found that putting looks together is very similar to designing a home. When dressing a person, you have to understand what they feel on the inside to get the outside "right". I find that the same rules apply to the home and the aspects of interior designing. Understanding who your client is and what makes them happy is so important; only then can you create an environment that feels very personal and brings them joy. I believe that balance and restraint are key, with a little vintage thrown in for fun."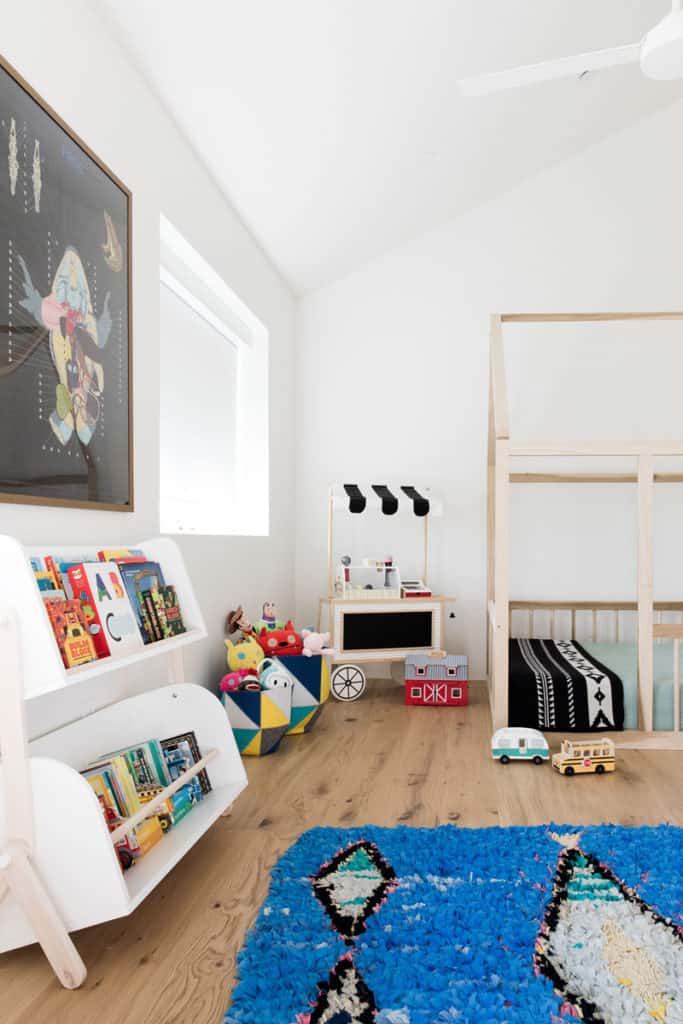 Concept To Pieces
Amy approaches her spaces differently depending on the circumstances. She says, "It depends on what needs to be done. Some projects are more decor based while others require lighting, tile, and fixture selections in addition to furniture and accessories. I usually have an idea in my mind as soon as I see a space. I meet with the client, ask questions, and review inspiration images. Then I create a concept board. Once they are excited about the direction I start to source the actual pieces, fixtures, etc.
Rugs are my biggest inspiration, particularly vintage ones…I like to build rooms around them. Rugs can be intimidating for some people but I have a very good instinct for choosing. You have to really be sure when you order a rug from Morocco but committing to the piece and making all of your other decisions with that in mind is a really fun process! Vintage pieces really give a lot of depth and personality to a space and I love incorporating one-of-a-kind rugs, they are my favorite form of art."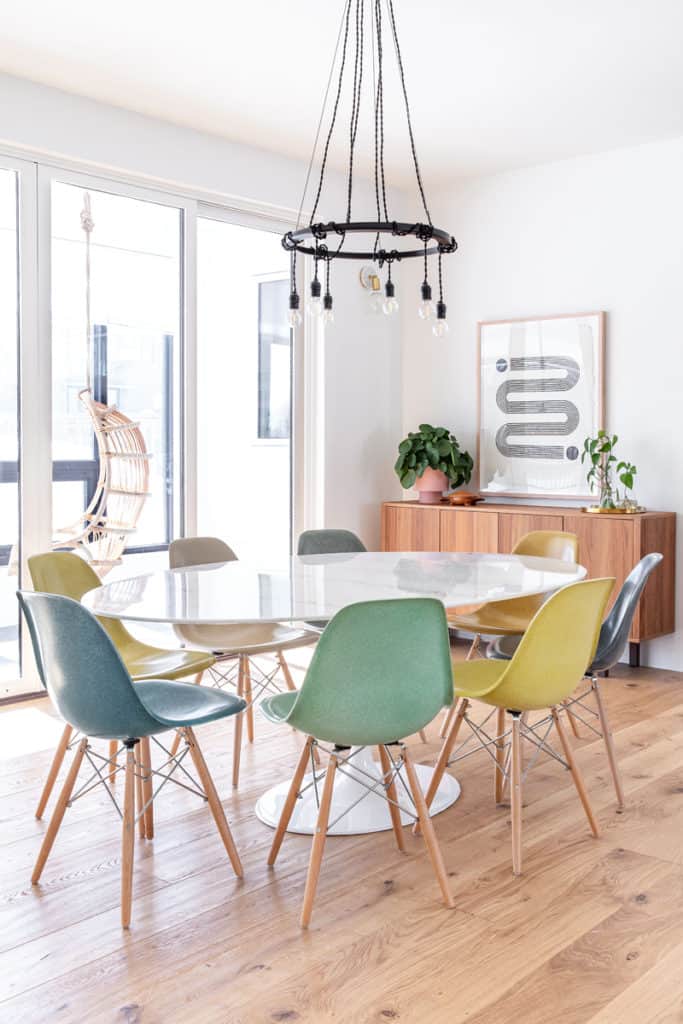 Color, Form, & Negative Space
When it comes to fashion and interiors, Amy argues, "The concepts are the same … color, form, negative space… I always think of both in terms of telling the outside world something about the individual, who they are, what they care about etc. We get to take off our clothing every day and can change it easily but we have to live with our home choices for several years.
I try to take this into account when selecting fixed materials in the home because you never know when you may need to sell the place! If you install the trendiest, of-the-moment tile and need to sell the house 3 years later that could make it difficult to move. Keeping those fixed, expensive items more neutral than adding color with soft goods and furnishings gives you a lot more flexibility. I would apply that same logic to fashion; if you're going to buy a really expensive handbag or pair of shoes you may want it to last more than a season."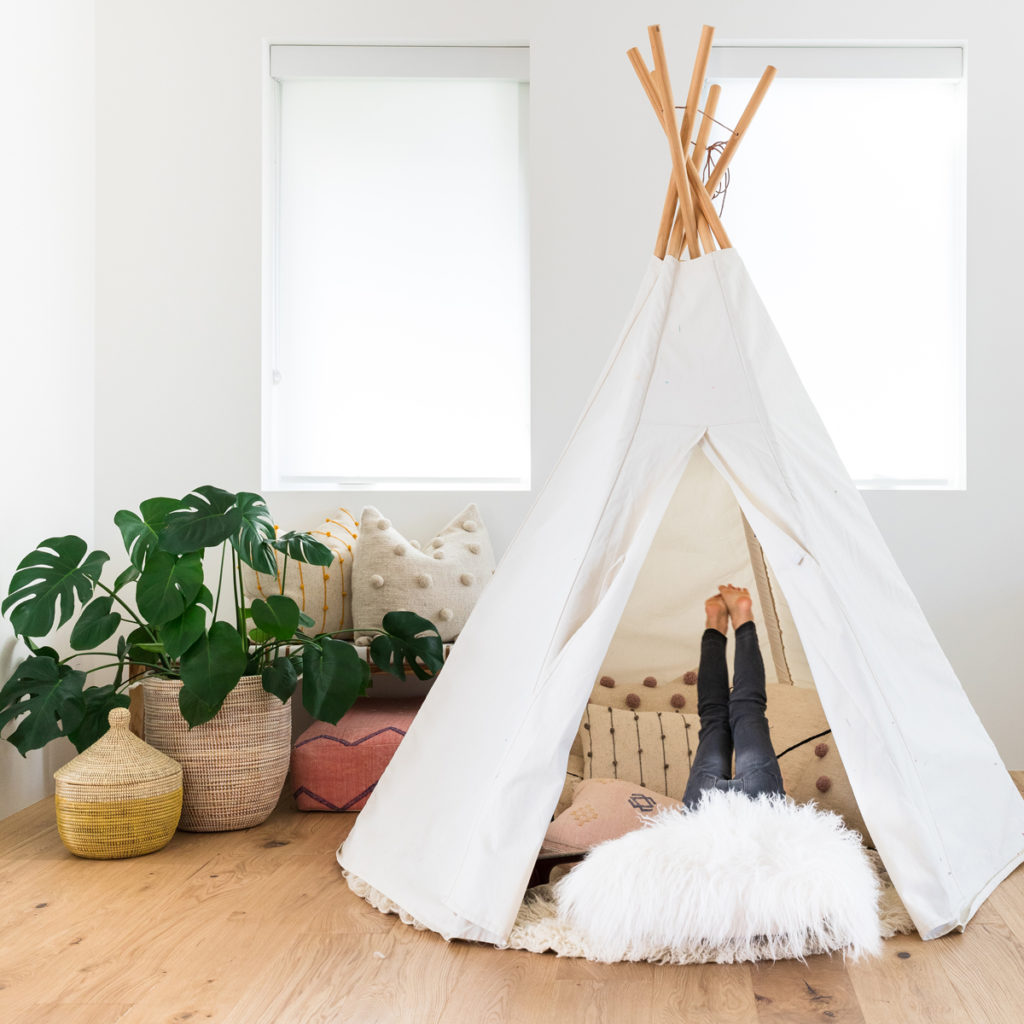 Layers And Plants
"Rugs, pillows, blankets, books, and plants … those are the items that I rely on to make a room feel warm, inviting, and lived-in.", says Amy. "Your home needs to look good but you also need to feel comfortable and cozy. I love furniture items like wardrobes and sideboards that can hold all of the stuff you don't want to look at while open shelves provide lots of opportunities to create visual interest while telling us something about you and your family. Plants are an incredible way to literally add life to your home but they also have such beautiful shapes that are constantly evolving; I find them much more interesting than static objects."