With travel plans on pause, every square inch of our homes and outdoor spaces suddenly look much more appealing and brimming with potential! While most of us stay home this summer, we thought we'd put together a guide for getting summer ready, allowing you to have the most fun, with summer travel plans on hold. Read on to discover some great ways you can prepare for the best summer season!
Revive your garden
Now is the perfect time to plant summer/fall-blooming bulbs like blue-eyed grass (Sisyrinchium angustifolium), tiger flower (Tigridia pavonia), tiger lily (Lilium lancifolium), and pineapple lily (Eucomis spp.). You can sow or plant annuals such as aster, viola, zinnia, marigold, and delphinium, and perennials like echinacea, rudbeckia, nasturtium in garden beds for some pops of color. Start summer veggies like tomatoes, peppers, and cucumbers. Now is also a good time to turn veggie beds by mixing in some fresh compost and organic fertilizer like blood and bone meal. Trim back dead or frost-damaged plants once danger of frost has passed and make sure to fertilize grasses.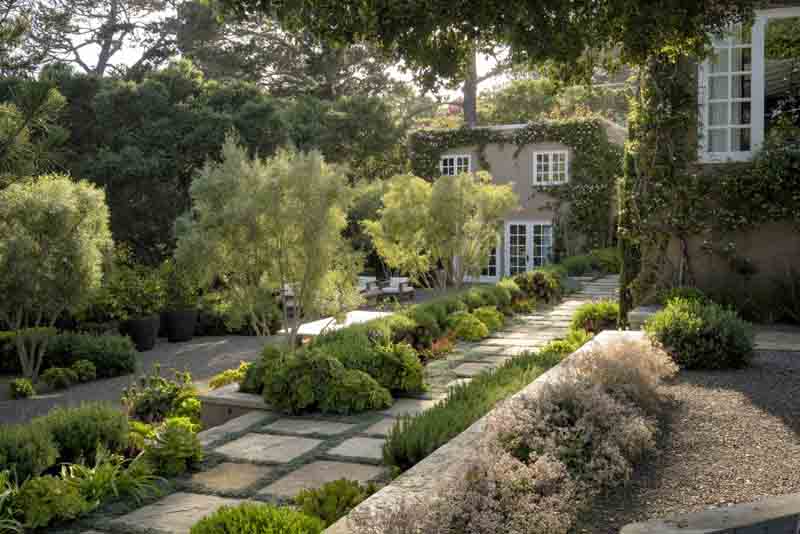 Get your summer cocktail essentials ready
Summer is the perfect time for an ice cold drink! A blackberry lemon gin and tonic may be just what you need to bring vacation home. This sweet and minty blend brings out summer's best qualities with fresh blackberries and hint of lemon. Gin, tonic, and a handful of ice, complete this summer refresher. Find the recipe on The Stiers Aesthetic.
Try a slow cooked recipe
Summer wouldn't be summer without some good backyard barbeques. This summer dish from Hola Jalapeno is a beautiful combinations of summer flavors. Speaking of barbeques, make sure to give your barbeque a thorough cleaning before starting it up this summer. It's always good to do it in advance, rather than waiting until everyone REALLY wants a burger. Start by changing out briquets, use a wire brush on those grates, and make sure propane tanks are full.
Check your patio furniture
Whether your patio furniture has been tucked away in your garage all winter, or has weathered outside during the colder months, it's always a good idea to make sure everything is in the best shape it can be. Check for holes, broken pieces, or even stains in cushions. You can apply a light sand and some fresh protectant oil to your wood furniture and give any metal furniture a fresh coat of paint. Consider using a service like Stitchroom to have any cushions reupholstered or replaced altogether.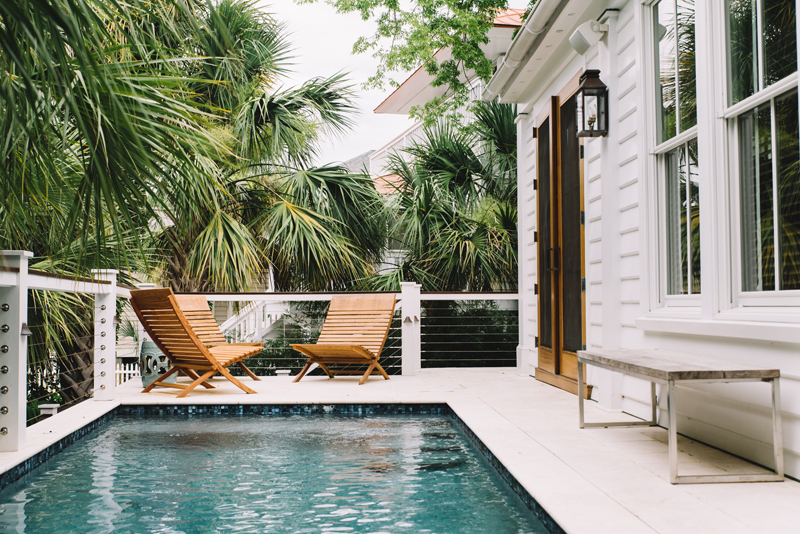 Get your pool ready
Before filling up your pool for the summer, make sure there are no cracks or tears in the lining. Check your filter to ensure its functioning optimally and all of your chemical levels to keep your pool beautiful throughout the summer.
Test your sprinklers
Check your sprinklers and drip irrigation system for leaks or blockages to ensure your plants and lawn is getting the right amount of water during the hot summer months. Adjust your water schedule to just after the summer sun goes down to ensure your plants get the proper coverage without drying out to fast in the hot sun.