While Color of the Year announcement is a constant in the world of interior design, the 2020 picks feel especially exciting, with the start of a fresh decade. With design lovers restlessly waiting for the top picks to be revealed, we had to know just what color would be popular this year and for that answer, we turned to interior designer Melissa Colgan, for the best prediction. This year, with everything happening in the world, Melissa predicts a classic color will dominate. Her choice: Green! As Melissa sees it, green invokes a sense of calm and a culling from nature. Read on to find out all of the ways green will dominate our spaces in 2020!
Abundant To Our Surroundings
With everything happening in the world right now, I foresee clients asking for colors that are calming and culled from nature, says Melissa. Greens are pretty much a neutral to me. As the color is so abundant in our surroundings. I am particularly drawn to greens that have a bit of gray or brown undertone for the earthy calm that settles the soul..
Green Is Highly Versatile Yet Refreshing
According to Melissa, these "dirty" greens, like verdigris or an artichoke, are super versatile. She says, I love an off-green kitchen cabinet. It's refreshing to get away from white, less dull than grey, and a bit more versatile than navy.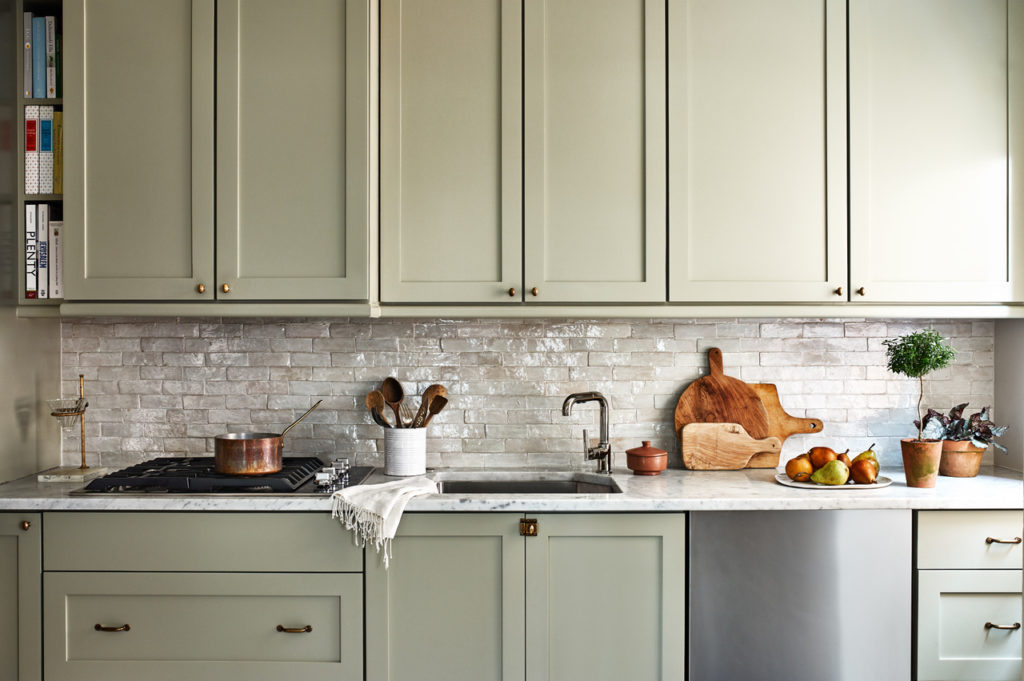 Perfect As A Primary
I would use this color as a primary and with other muddy, "in-between" colors like lavender, ochre, sepia, and old rose, says Melissa. It is the perfect background for a variety of palettes and design schemes.
Contrasts Well With Earthy Materials
For Melissa, materials like rattan, sisal, and dark wood furniture further drivethe homely feeling. It connects you to the earth and works well with green.