When it comes to designing a space, the color palette is usually the first step, and by far the most important element. It often sets the tone for your project. Whether it be bohemian with a vintage twist, or modern with a hint of glamour, black is versatile. We don't often consider a color palette with black to be all that foundational when thinking of glamorous spaces. Interior designer Alessia Zanchi Loffredo from Redesign Home shares some amazing advice for using the color in a way that will have you inspired to make black the foundation of your next design project. Read on to see how black can be such a great color for your next design project!
Why is black such a great color and how can it be used in any design project?
Black is a color that can be considered the perfect base for any color palette. Often people think that white is the only color with such properties, but we believe that the potential in black is often comparable to white. Black can be a great moody and dramatic backdrop. It acts as the perfect accent for a more classy and sophisticated design. It applies well in many styles of decor from traditional to modern and everything in between. Black can also highlight architectural details in a very dramatic way.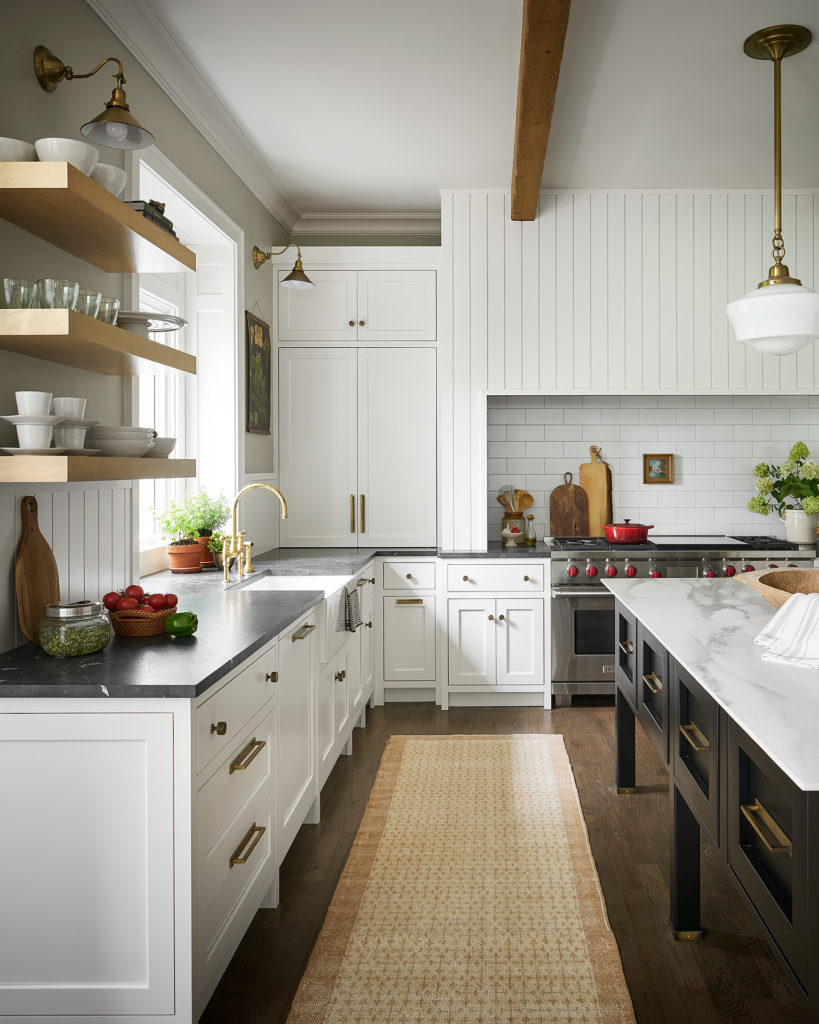 What are some of the best ways of using it in a space?
The beauty in design is that there is no limit to imagination or creativity. Black is a color that we often like to feature, as it surprisingly attracts the audience, including those who are often intimidated by the dark deep color. We are known for our signature style kitchen designs often featuring black cabinetry, or black tiles, black countertops, and lately black metal finishes. Black can be a bold choice. However, by pairing such color with layers of textiles and finishes, black becomes the reason why those layers shine even brighter. A perfect example is some of the bathroom designs we have created by playing the juxtaposition of brass tones and lighter color woods.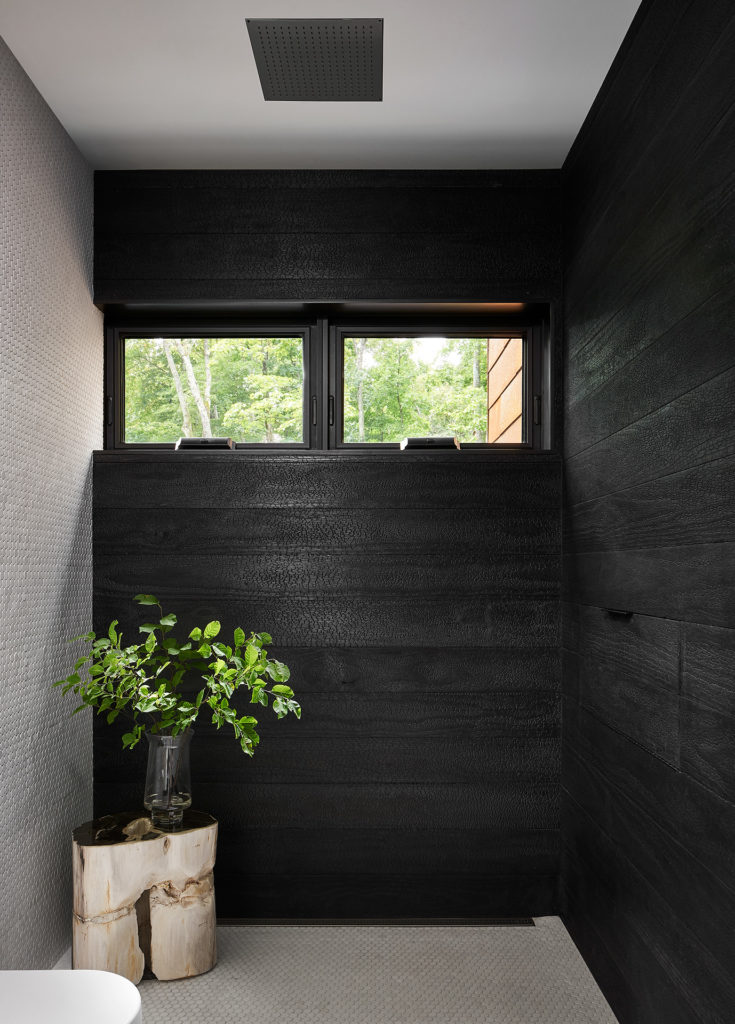 When it comes to materials and finishes, what are some of your favorites that bring forth the richness of this color?
Brass, gold, glossy ceramic tile, and vintage paintings work beautifully against a rich black painted wall.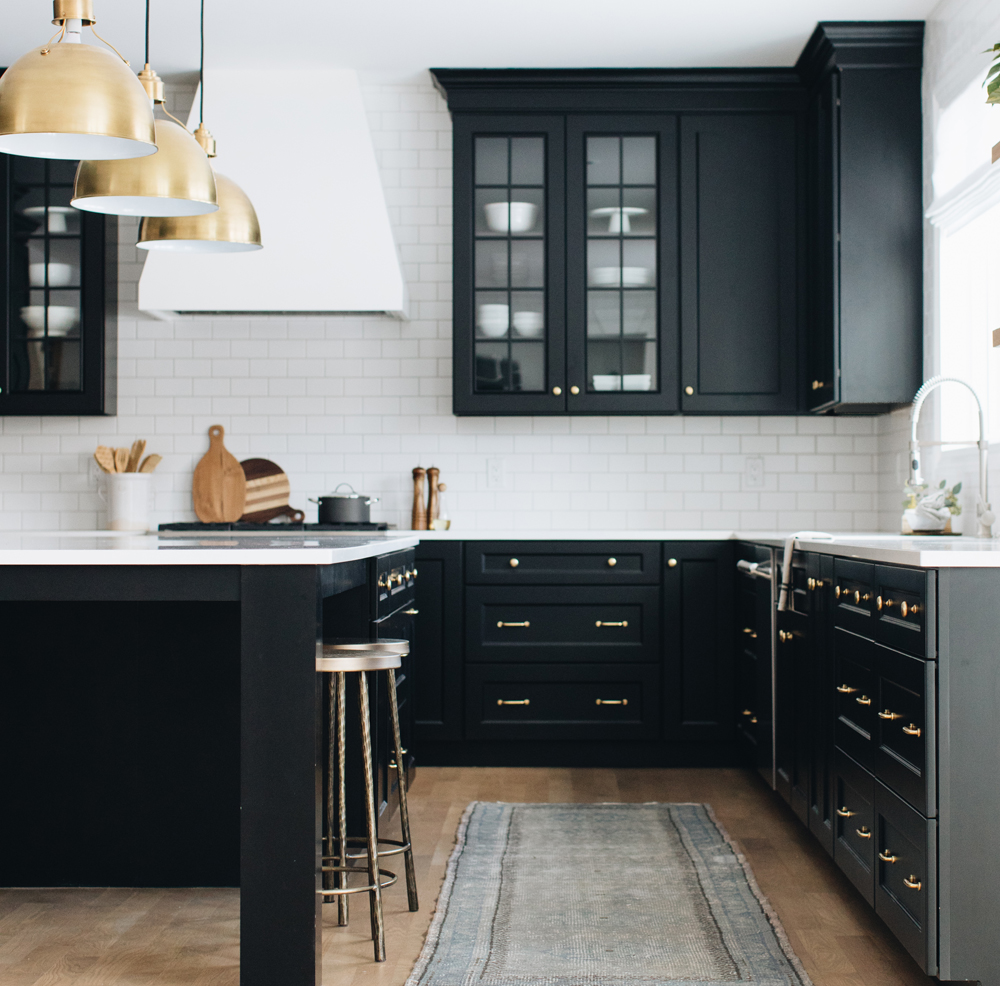 What are some of the best complimentary materials and textures to use with black?
Wood grains, lately the Zellige style tiles create a delightful pairing when featuring the color black. I also adore a rich-looking marble on a black backdrop, just stunning!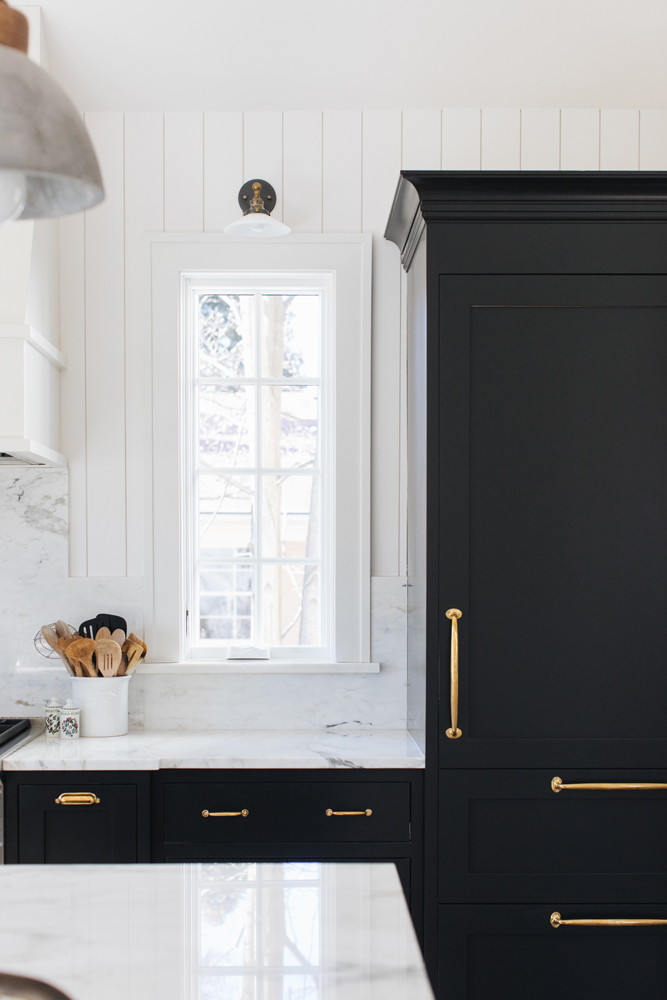 How should black color be used in small spaces vs. in large spaces?
Why limit ourselves? No rule can determine such an application. In small spaces, black has the power to bring a sense of drama and a chic vibe. While, in larger spaces, it can create a sense of comfort and coziness that other color tones would not be able to. We often rely on the color black to ground a space and be a common denominator for all of the additional elements going into a room.