As winter is nearing its end, it's time to come out of hibernation and get your home spring-ready. Just as it's necessary to transition your wardrobe into the new season, it's also important to look at our spaces and update them with fresh color combinations, lighter textures, and, of course, lots of greenery.
We tapped designer Alexandra Rae to give us her thoughts on the ideas we need to bring a fresh perspective for this new season. She has some amazing ideas for making our spaces feel stylish, confident, and as cool as a spring breeze. Read on to find out more about her best ideas for a refresh that celebrate this fresh new season.
What's best for bringing a fresh new feel to get your home spring ready?
Nothing freshens up the home like live house plants. After a winter of heaters and indoor fires, my plants tend to look a little sad and dry. I trim them up and replace any that didn't survive the season. I head to the garden center to pick up new plants for inside, and outside, the home. It's my favorite way to start the season of indoor-outdoor living.
What colors do you see being popular during the spring season and how can we use them to freshen up our spaces?
I have always been partial to green. It's the color most often associated with spring! I'm also happy green is making a sort of comeback, edging out my other favorite, blue. I still see blue as the color of 2020, as it has been named by Pantone, and everyone else. But I see a lot more green, especially in the color scheme of blue and green.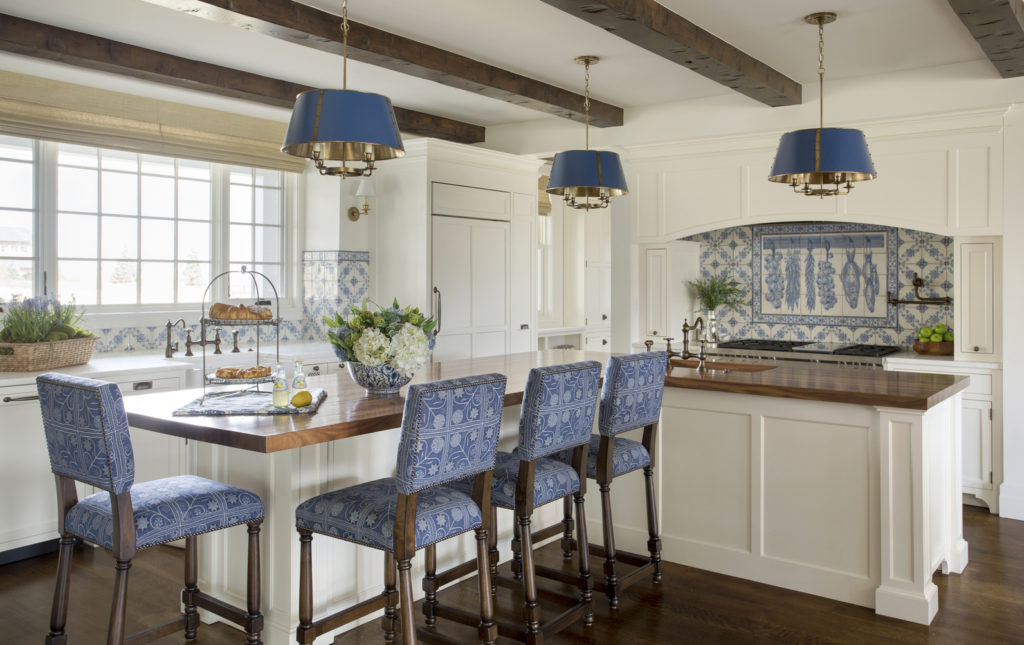 What can we do to give our decor a quick update?
Long-time clients often call me before the holiday season and after the first thaw to help freshen things up. Usually, this means new accessories, like pillows, lamps, and decorative items. It's the best way to do a reboot and set the tone for the coming season without redecorating.
How can we bring more of the outdoors in and ensure our outdoor spaces feel fresh and accessible?
I think connecting the indoors to the outdoors is best achieved with lots of plants. I also like to make sure they "speak to each other." In other words, if you have lots of color outside your windows, bring that inside with blooming indoor varieties. Likewise, if you have a more monochromatic garden of white iceberg roses and boxwood hedges and topiaries, bring that look inside with indoor ivy topiaries and containers of paperwhites.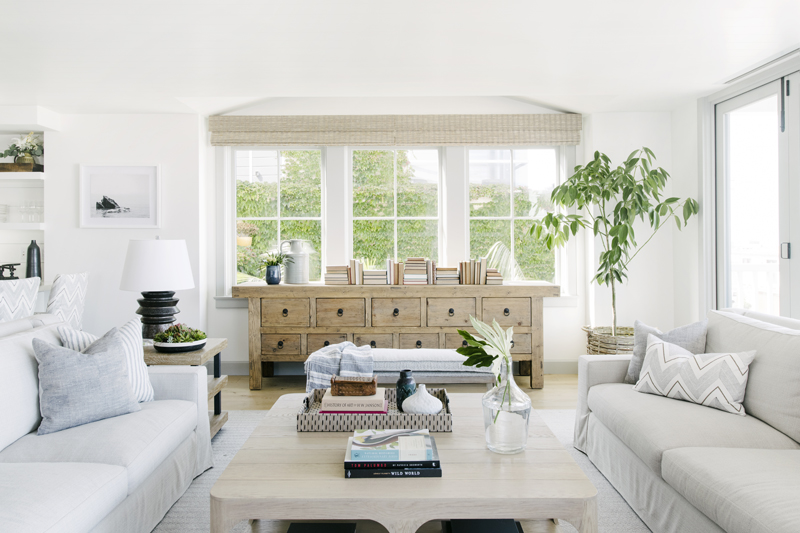 What trends do you see influencing this spring season?
I see lots of natural materials and warm neutral colors. I think the days of gray and sterile are finally over. We are opting for a more casual, sort of a cozy vibe, with textural finishes like raw-edged woods, rattan, unbleached linens, sisal, grasscloth, and the most earthy material of all, fresh greenery.