Let's face it: cooking has become so much more prominent and fun over the last decade. Whether you're scrolling your feed on Instagram to see all of the drool-worthy dishes or you're whipping up a pot of mac and cheese for friends and family, cooking has become a centerpiece of the home.
With a new wave of direct-to-consumer cookware brands hitting the digital shelves to offer friendlier and more crafted tools, a new generation of cooks has more options than ever. One such brand, Made In, believes that good tools just make cooking easier! With well-designed, professional-quality products for the home chef, their cookware is easy to clean, will hold heat in the pan but not in the handles, and can go from the stovetop to the oven. We spoke with one of the co-founders, Jake, about how their brand is rethinking the kitchen landscape and allowing anyone to make restaurant-quality dishes at home.
Thank you Jake for sharing Made In with us. Tell us about the inspiration behind Made In and why you are so unique.
The kitchen is a funny category. You may use cookware daily, but for a majority of home cooks, the brand or quality of the product is a huge mystery. That same cook that spends all this money sourcing high-quality ingredients and all this time finding the right recipes ends up putting no thought into the tools they use to cook.
Chip and I, despite having known each other since we were 5, came from very different careers. Chip's background was in all things e-commerce and building great businesses on and offline. I grew up in a family business that, amongst other kitchen categories, worked in cookware. I then went on to work with restaurants and hotels across the country. We leveraged my family's 100-year-old business to build manufacturing relationships with the best factories in the US and Europe and made it a mission to get our product in front of today's home cooks and try to explain why they should care about it.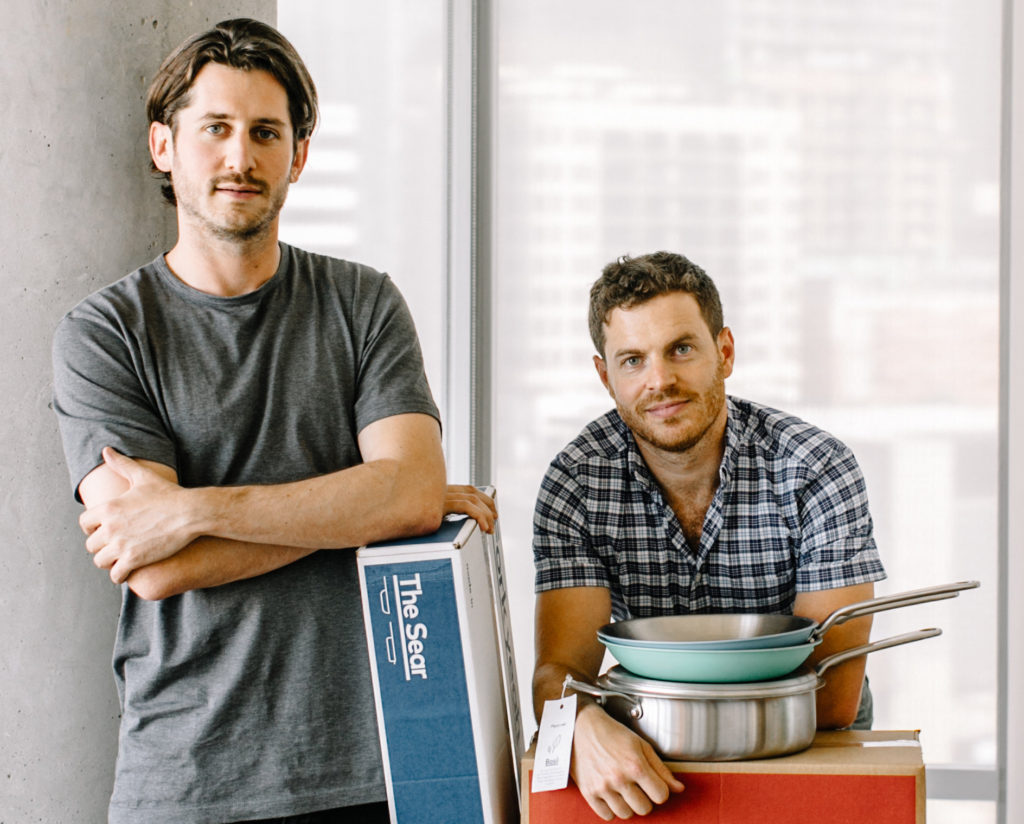 Take us through your current collection. What are some of your favorite pieces?
Today, we offer stainless-clad cookware, chef knives, and carbon steel cookware – made in the United States, Italy, and France. My favorite products we offer are those inspired by professional kitchens. Our saucier-pan is a European-style round-walled saucepan – it's beautiful and way more effective than the saucepan you may use at home.
Our Carbon Steel skillet (available in 10″ and 12″) was inspired by the French kitchen. Carbon Steel is a better version of that Cast Iron skillet your grandma has. We'll preach its superiority till the end of time.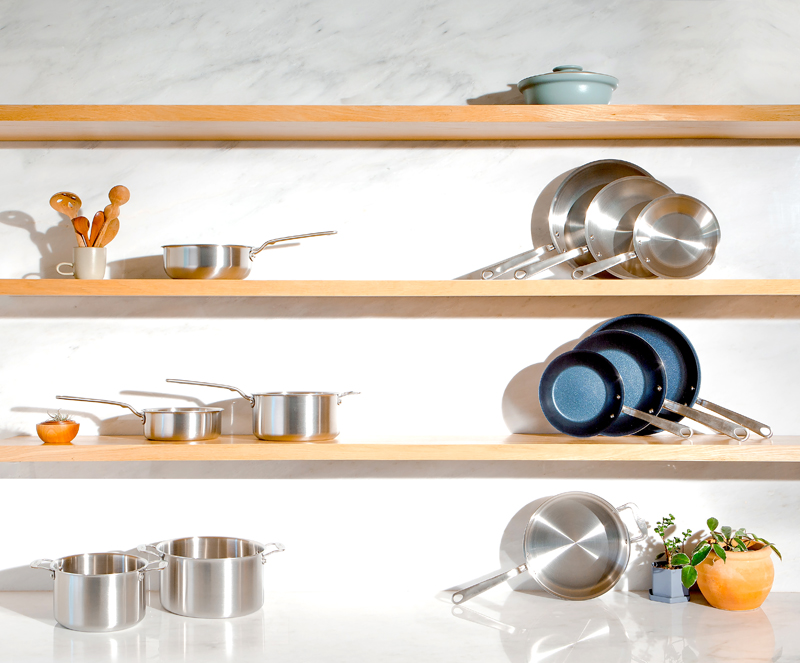 How is kitchenware is curated and utilized? What are the unique qualities to your design and manufacturing process?
People don't believe this until they try it, but good tools make cooking easier. By that, I mean that good tools are more forgiving on your ingredients. Cooking is also becoming way more of a skill for the everyday cook. What was once a chore is now something people are taking way more pride in and the right tools can help you flex your muscles in the kitchen. 
We aren't as expensive as the brands you'll find at stores like Williams-Sonoma and Sur La Table but we work hard to design chef-quality products using the right materials then these multigenerational family-owned factories do the rest!
I guess if there's one more thing we take a lot of pride in it's that we provide you the education to use the products properly. We make some pretty engaging content with our chef partners and have the customer support team for your impeccable support.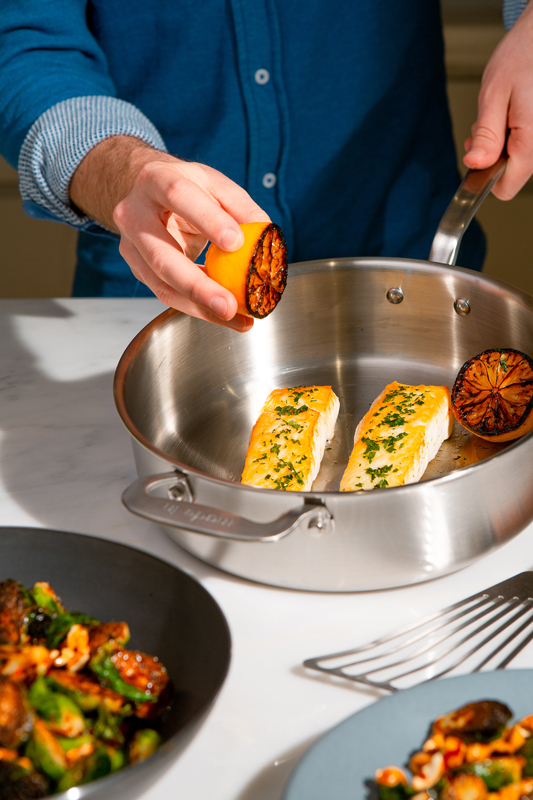 Where do you see the future of cookware and kitchen essentials moving and how is Made In uniquely positioned to deliver?
We hear our fair share of "the future is meal delivery" or "connected cooking" (i.e hi-tech ovens) but for a lot of people, the act of cooking is fun or a good way to relieve stress. To us, there will always be a market for well-made tools to enhance the experience. We have some of the best chefs in the country not just using our products in their restaurants but also serving as investors to the brand.  We continuously turn to them for ideas of how to make things better.  The cuisine has also become way more global with today's consumers.  Ingredients, techniques, and tools, are being used in kitchens on the other side of the world. We're also doing our best to stay in front of that and make sure you can come to one place to outfit your kitchen.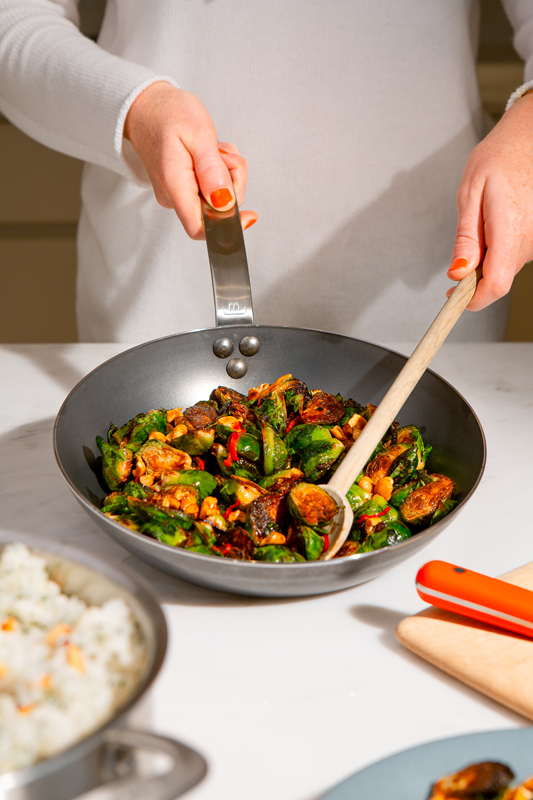 To find out more about Made In and its amazing line of cookware, please visit their website.