Interior designer Cortney Bishop has mastered modern Southern style, by designing for her clients, not herself. Based in Charleston, South Carolina, Cortney has spent the last 15 years designing homes around South Carolina and beyond, by investing time to get to know her clients from how they live to how they holiday, creating homes that feel layered, personal, and welcoming, but also modern and fresh. This design philosophy coupled with her trained eye has enabled Cortney to re-imagine interior spaces without bounds. Her firm is deeply motivated by a broad range of design challenges and dreams; ultimately resulting in a tailor-made, functional, and unique space for every client. We spent some time with Cortney, understanding more of her amazing style and approach. Enjoy!
Thank you Cortney for sharing your firm with us. Tell us about Cortney Bishop Design. What is your unique approach to design?
We design for our clients, not for ourselves. We invest time to get to know our
clients – who are in their family, how they live, how they holiday, how they
entertain. Personalities start to shine, and I believe that's why our portfolio is so
diverse. Each project is unique to the client, but you will notice a common thread
amongst them – it's that tailored approach, with a modern, relaxed twist. I say it
over and over again, less formality, more reality.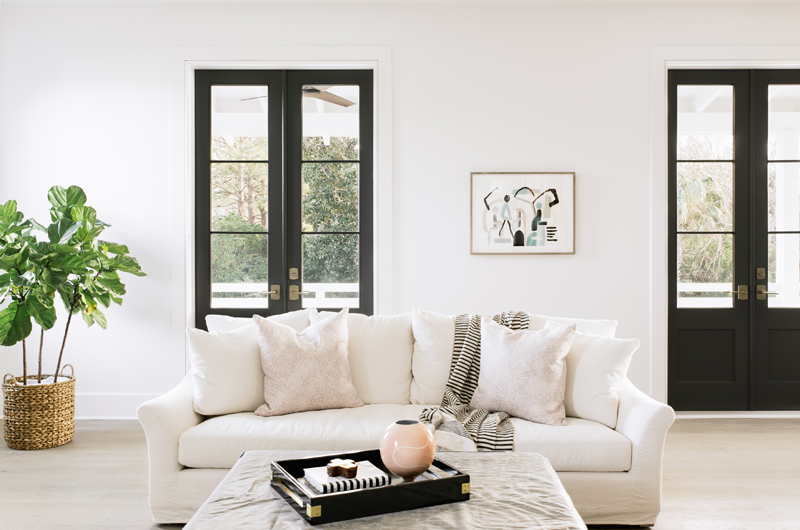 What a great approach! Take us through your creative process. How do you approach a space?
The design needs a balance of personality, creativity, quality, comfort, and functionality
– preferably with a dose of modern flair. The process takes time and honest
collaboration to develop a great design story. I've learned to be really honest with
clients that good design doesn't need to happen overnight.
That is so true! When it comes to creating a home, what are your go to styling tips and combinations?
I source a lot of vintage for an extra touch of unique character in every room. It's all
about the mix! A less decorated, more collected design creates a more welcoming
space.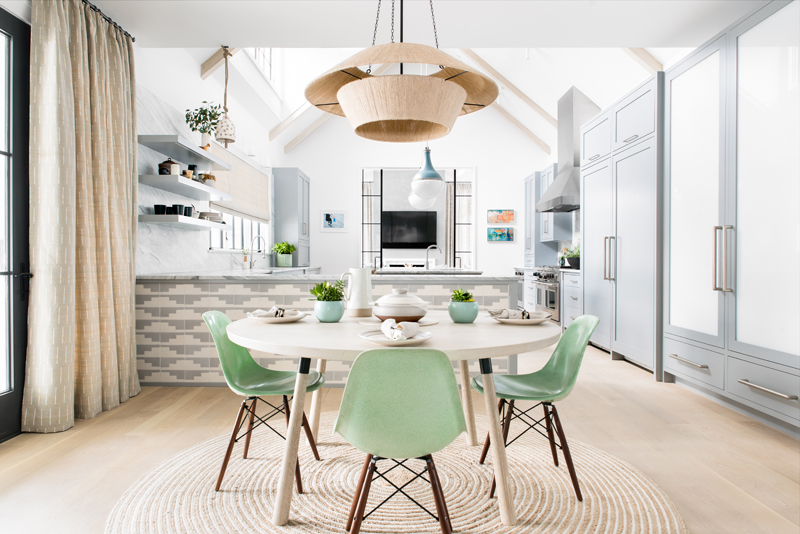 What a great strategy! The unique qualities and character of vintage is having such a comeback in an age where everything has become so much the same. What are some of your favorite decor brands and materials to use?
Verellen for upholstery. McGuire for quality in all that they do. I'm loving bleached
maple right now and the finish seems to be finding a home in most of my recent
projects. And rattan – long live rattan!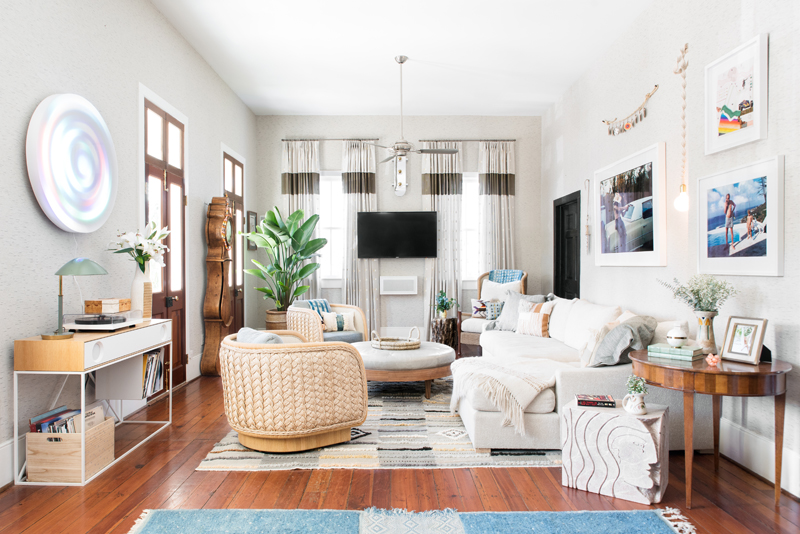 Amazing! Looking forward, what colors, textures, and materials do you see taking over the home in 2020?
Caning! It's a throwback to the old but made new in its application and various
colorways. It's a design icon that is as eye-catching today as it was years ago.
Greens and golds! CBD is feeling an earthy palette for 2020.
Great! You've done some amazing projects! What has been particularly rewarding?
I'm pretty good at trusting my gut. I can sense when something feels right and I
need to stick to my guns. I want clients to trust our process – we allow their ideas
to unfold into ours and hopefully share something they've never seen before but
feel true to them. I always feel the reward when I've gained that trust, and the
client is beaming with pride.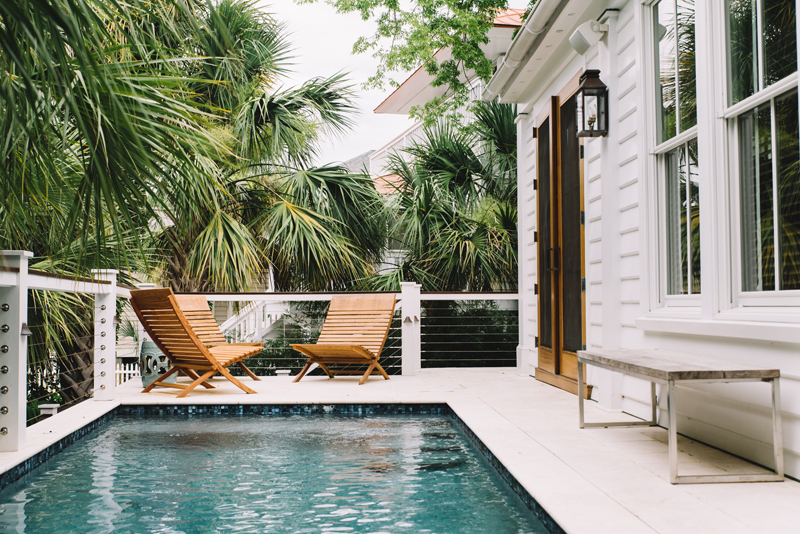 Perfect. When it comes to creating timeless living spaces, what are your "Golden Rules"?
Start off with a comfortable palette and ground the space with a great rug so you
establish a foundation to build upon… once the functional furniture pieces are in
place, liberally mix in new shapes and textures. This approach works for mixing up
more classic styles and modern lines. As long as one style is not overly represented
and the look feels more collected than cluttered, timelessness will unfold.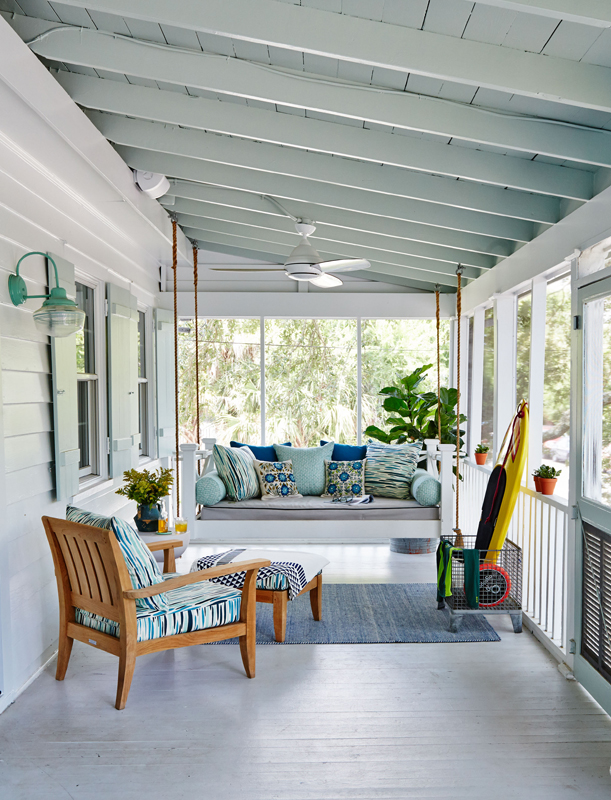 Such a great perspective! Finally, what other designers, artisans, creatives, and architects are you inspired by at the moment?
Kelly Wearstler, Sawkille, and Tyler Hays, always. I've also got my eye on Cuff
Studio, Brian Paquette, and Devol Kitchens.
Such amazing talent! Thank you again Cortney for sharing some of your amazing design insight with us!
For more on Cortney and her firm, please visit her website and Instagram profile.