We'll admit it, we're not always the best at picking the best holiday gifts. Luckily for us, interior designers Natalie Meyers and Joanna Parol have some amazing ideas for gifting some beautiful gifts. Take a look through their amazing list and get ready to give everyone on your list gifts they'll love. However, with such amazing options, chances are you'll want to get yourself one of everything, too.
For The Kitchen
The Chroma Glass Tumbler Set delivers a mid-century-inspired look to your kitchen cabinet with its opaque colorways. Therefore, making it perfect for your morning drink of choice and even better for entertaining with style and elegance. – Natalie
Handmade in Portugal from European oak, the versatile Simple Oak Cutting Board also doubles as a beautiful serving platter. Hence, it is perfect for the next wine and cheese night you host. – Natalie
The Norr Paper Towel Holder is a perfect design addition to the kitchen. The beveled edge at the base of this paper towel holder will keep the roll from unraveling, while the leather strap at the top makes it easier to chase spills around your busy kitchen. Beauty and brains.
This Black Spot Split Bowl is hand-made by Sophie Bland.Smooth white catch-all dishes with black "spot" and interior wall to divide the dish into two compartments.- Natalie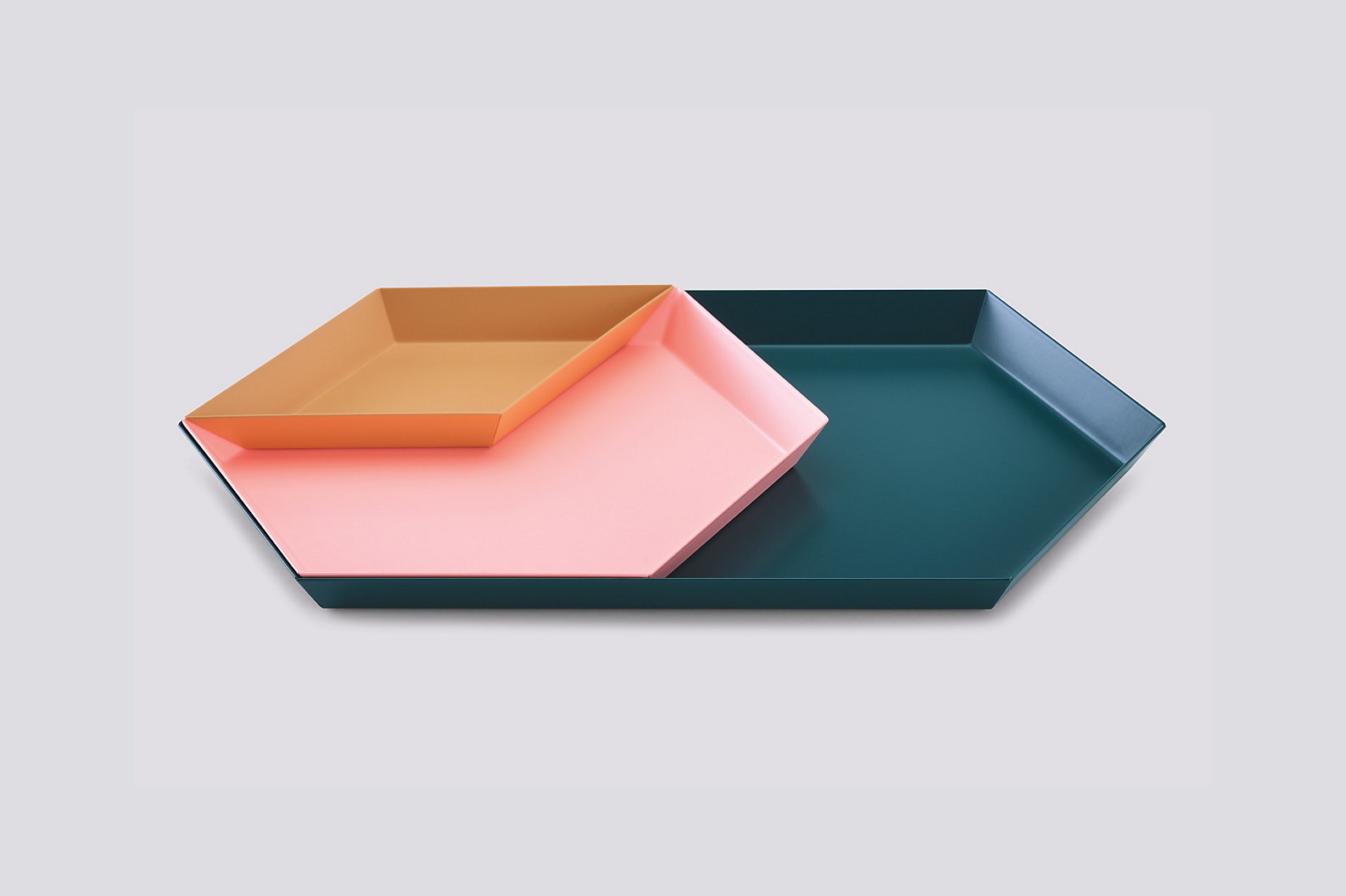 Clara von Zweigbergk's background as a graphic designer is evident in her Kaleido Trays, which show her intuitive sense of color in myriad shapes and sizes. However, choose from a selection of colorful sets that you can stage together to create functional and decorative configurations. – Joanna
Self Care
The beautifully-crafted stone diffuser from Vitruvi, helps you diffuse essential oils throughout your home while doubling as a stunningly simple piece of decor. Clean and elegant, — it will seamlessly blend in and stand out at the same time. – Natalie
The Natural Leather Wrapped Vase redefines your expectations of what a typical flower container should look like. Hand cut in vegetable tan leather, this vase will bring a unique touch of artisanship to your home, making it one of the best holiday gifts. – Natalie
Wall Dressing
Unplanned is an art print by artist Jeffrey Jay Jarin, who is based in Manila, Philippines. The print is available unframed or with a Ferm Living Maple or Smoked Oak frame. These minimal wooden frames come with no sides or backing, the print is fixed between the wooden supports and a few twists of a hex key which is included. It includes a leather strap for hanging. – Natalie
Mom is a limited edition piece by artist Lilo, a Danish artist, and muralist living in LA. With a background in producing and creating new TV shows, storytelling has always been Lilo ́s passion, that is why is why all of her drawings have a personal story behind them.