It's often said that true happiness comes from pursuing your passion. Interior designer Kirsten Peña, knows this all too well. With previous careers in fashion design and advertising, Kristen was left searching for her true passion and would eventually enroll in interior design school, finding her true passion. With such a diverse background, cultivated through her career permutations, combined with her love of storytelling. She listens to her client's dreams for their future and imbues their homes with the joy that will support them on their journey. Sensual, supportive, and thoughtfully curated, her comfortable interiors are as livable as they are compelling, where every item has personal meaning for the client. We spent some time learning more about Kristen's unique design approach and her amazing styling tips.
Thank you Kristen for sharing your story with us. Tell us about K Interiors. How did you get started? What is your unique approach to design?
I decided to go to school for interior design after my two previous careers (advertising and fashion design) left me searching for my ultimate happiness. Having owned my own business for years, I decided that after design school I would just open the doors to K Interiors. Not the most common route to take in not working for another designer first, but I was lucky that my skills and passion allowed for my business to grow organically. My approach to interior design has always been to create a design that is approachable and comfortable. I believe that every space can and should be equally appreciated for its' beauty and functionality for the family living in the space.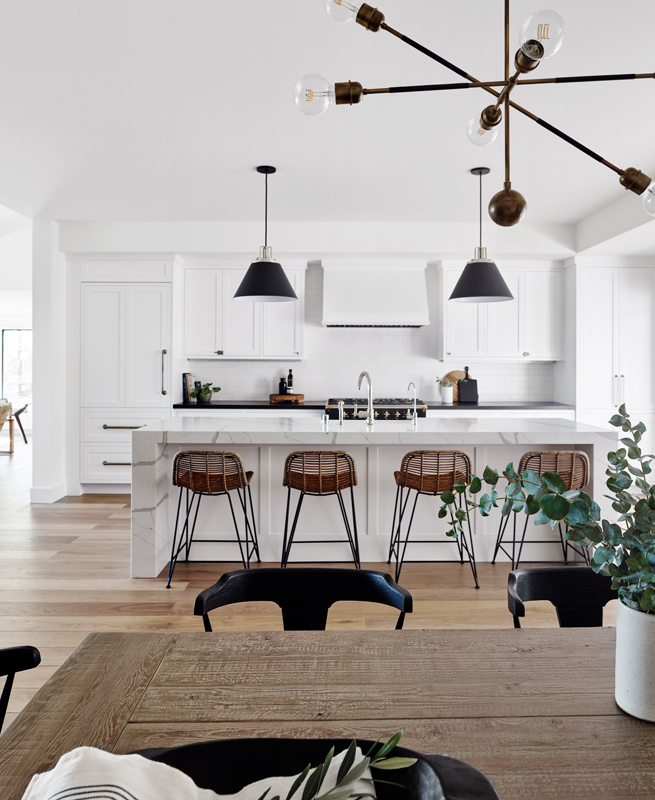 What an amazing story! It's great to see your approach has resonated so well. Take us through your creative process. How do you approach a space to create comfortable interiors?
The most important part of the process is really getting to know our clients before we get started. We like to sit in the space and talk through the homeowners' hopes and dreams and how they hope to use the space. And ask lots of questions, many of which have nothing to do with interior design, but rather give us information on what things matter to the family or how they feel safe. We share photos and get on board with visual language. After the intake, we get to spend time thinking about creative solutions to homeowners' wishes and create beautiful designs to fulfill their interior dreams.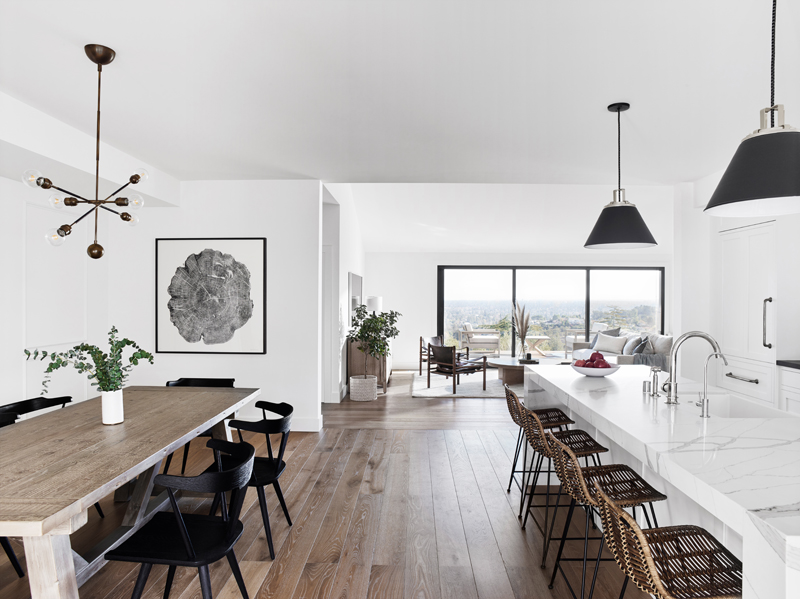 That is a really great approach to understanding your clients and is often very undervalued. When it comes to creating a home, what are your go to styling tips?
We believe every home needs layers of texture and life. We try to use mostly natural materials and always add lots of plants into the spaces that we intend to reform into spaces with comfortable interiors.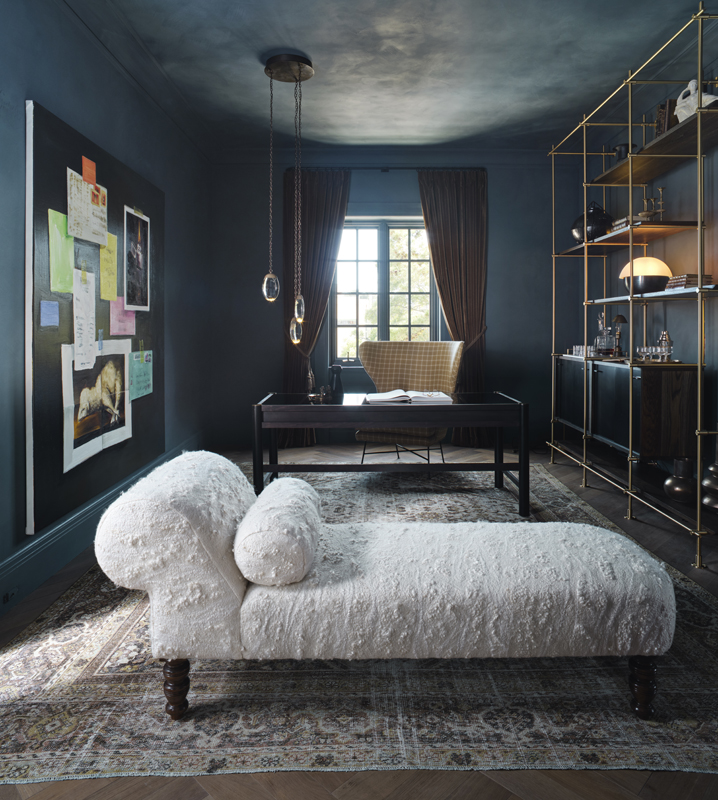 Perfect. What are some of your favorite under the radar decor brands? What are some of your favorite materials to use?
We love finding individual makers that have small lines of handcrafted beautiful pieces. Some of our current favorites are Jacob May, Thomas Hayes, and Allied Maker.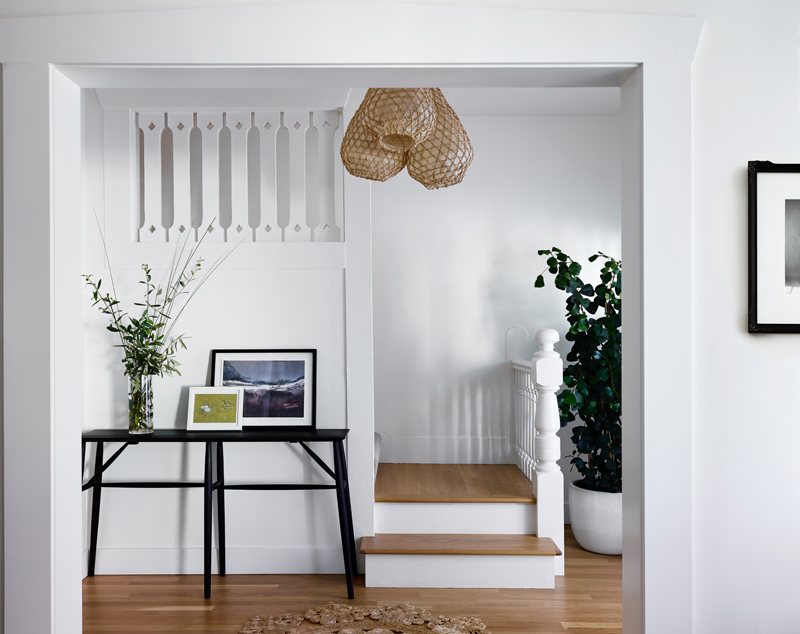 Those are some amazing brands! What colors, textures, and materials do you see taking over the home in 2020?
We predict that people are going to gravitate more and more to materials that are calming. Things like lime paint and plaster will be coming on the scene more and more.
We couldn't agree more. You've done some amazing projects! What has been particularly challenging and what has been particularly rewarding?
Aww, thanks. The most rewarding is when our clients are 100% happy. There is nothing better than getting a note or a phone call with ecstatic clients. We live for that. I'd say the most challenging thing in this industry is managing all of the subs and vendors on a project because, after all, you are only as good as every single item and experience the client sees or has.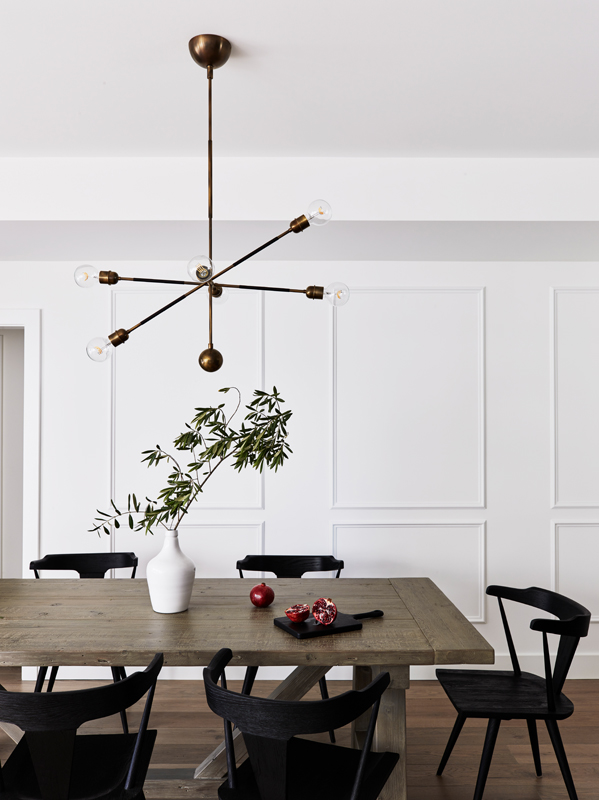 That is so true. What are your "Golden Rules" for timeless living spaces?
We believe in using natural materials as much as possible because they stand the test of time. For example, if you specify a solid wood table it will last forever and always can take on another life with good sanding and finishing. The same is true for materials like wool and linen – they inherently have a timeless quality to them. We also like to keep many of the foundations for comfortable interiors of the room more on the quiet side while allowing the hero pattern or pop to be in smaller areas or places that you can easily change if you want a refresh.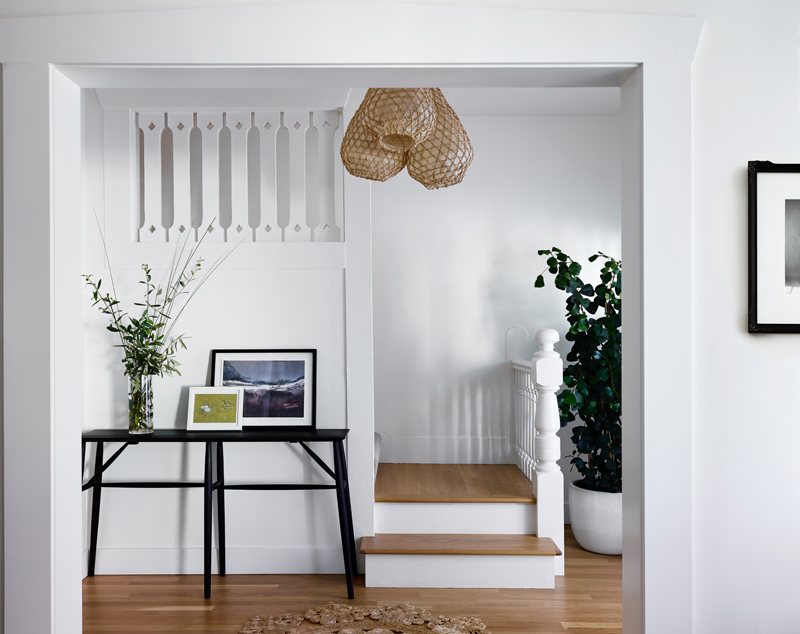 Amazing. Finally, what other designers, artisans, creatives, and architects are you inspired by at the moment?
Jessica Helgerson is a design Goddess. Everything she touches is classically beautiful and approachable.
She is really great! Thank you again Kristen for sharing your time with us.
To learn more about Kristen and Kinteriors, please visit her website.