For New York, City-based interior designer, Tina Rich, a love of design began from visiting job sites with her construction developer father and spending time in the imaginative world of her mother's hair salon. After several years of working for a prominent interior and furniture designer on the design and construction of fifteen retail stores nationwide.,Tina decided to develop her own practice. With spaces reflecting a client's style and personality, while infusing her signature laid-back, Mediterranean style, her work has created a uniquely warm and identifiable aesthetic. From mixing vintage finds with custom design pieces and the works of up-and-coming makers and artists, Tina has found her footing in a major way. We explore more of Tina's design style and amazing thoughts in our interview below!
Thank you Tina for spending some time with us. Congratulations on your new baby! Tell us about Tina Rich Design. How did you get started?
I grew up on job sites with my construction developer father. The imaginative world of my mother's hair salon really sparked my interest in art and design. After going to school for interior design in Florida, I made the move to NYC to start my career. I landed a job with a prominent interior and home decor designer where I learned an invaluable amount about design and running your own business.  In 2014, I decided to go out on my own which has been such a wild ride.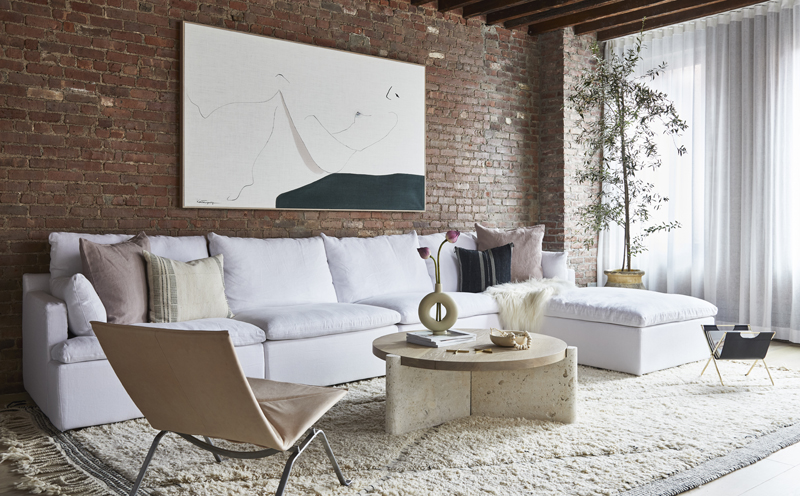 Amazing! Take us through your creative process. How do you approach a space?
There is always something that sparks a direction for a project and it really evolves through the process. It could be a client's love of Tulum, their Japanese heritage, a piece of art they've been hoarding, or even the space itself. From there, I usually pull a ton of inspiration images to review with the client and really get a feel for their style, and then the designing begins!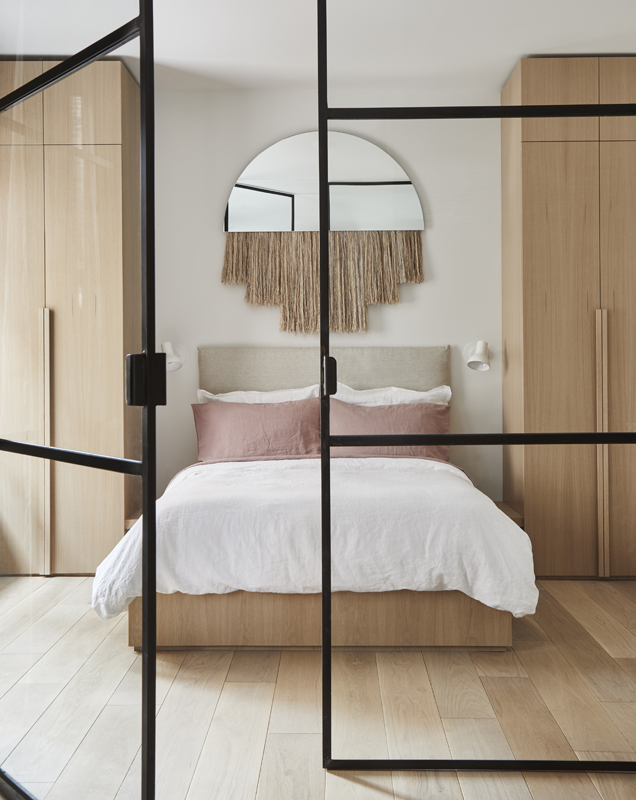 Perfect. You have a really unique space called The Playhouse, where you work from. How was this developed?
My friend and fellow designer, Tali Roth, and I decided to get a shared office space last year. We wanted to create a space that was fun and colorful, a space that would keep us inspired and motivated to do our best design work. We wanted to try out some brave ideas that didn't quite make it into our client's homes. The vibe is very 70's Mediterranean style with a striped ceiling, terrazzo meeting table, and an arched window opening. 
What a great way to maintain your inspiration. Looking ahead, what colors, textures, and materials do you see taking over the home in 2020?
I don't see Terrazzo going anywhere, but I do see it evolving to a larger scale and more square or rounded chips. I'd love to see it in more furniture. I also see exterior materials and finished coming indoors! Using cinderblocks as partition walls and travertine pavers in crazy patterns as interior flooring.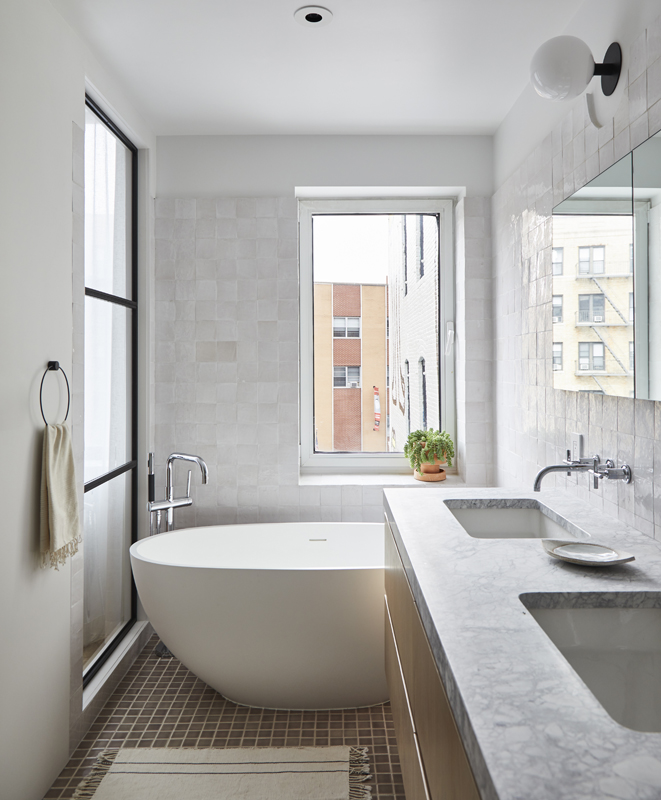 We think natural materials will be on full display in 2020 as well. When it comes to decorating, what is the biggest thing we can do for a better home?
My biggest pet peeve is seeing the same pieces from big box stores in everyone's homes. There are so many talented makers and designers out there that have really amazing pieces and you are supporting their art (and their small business!) when you purchase pieces for your home, from them. They can be a bit more expensive, but they are truly well-designed, unique pieces, that you will have FOREVER. Vintage Mediterranean style pieces also add a ton of character to any space. I could spend hours on Chairish and 1st Dibs searching for the perfect vintage piece for a space.
Great! When is comes to creating the perfect home, what are your styling tips?
Fill your space with pieces you LOVE and bring you JOY. You should come home to a space that reflects your personal style and if you have a hard time pulling it all together, hire a designer.
Well said! What bargain decor piece have you found to make a big impact and what are some of your favorite under the radar decor brands?
You can find some really amazing vintage and new Mediterranean style Rugs on Etsy and they make such an impact in any space. I love a colorful runner in a hallway or a classic Beni Ourain in a living room or bedroom. I love shopping furniture, accessories, and art at Hawkins NY, The Primary Essentials, Sunday Shop, and Totokaelo.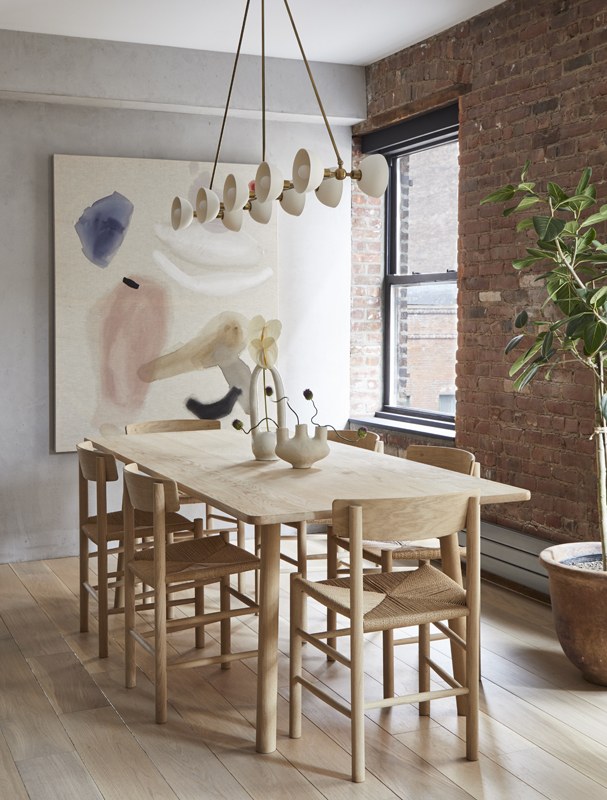 Those are really great options. Finally, what other designers, creatives, artisans, architects are you inspired by at the moment?
I really take inspiration from all kinds of artists, designers, and makers old and new. Mociun, Cult Gaia, Lucy Folk, OOAA Architecture, Studio Esteta, Faye Toogood, Simone Haag, Kristen Giorgi, Noguchi, Mario Bellini, Den Holm, Gustavo Bittencourt.
Such inspiring talent! Thank you again Tina for some really great thoughts on design.
To find out more about Tina and her practice, please visit her website and Instagram profile.