With the holidays quickly approaching and the anxiousness of party planning in full swing, we've tapped several of our entertaining experts to help you put together your perfect holiday party. Whether it's your first time or you've hosted many times before, these experts have some amazing tips for your best event yet!
Jessica Latham, Vanity Fair's former director of special events, and investor Amy Griffith are the founders of Social Studies. Launched as the Rent the Runway for elevated events, Social Studies helps people throw stunning gatherings without having to hire an expensive party planner. These amazing founders share their thoughts on everything from the best tips for tabletop decor to the five things every perfect holiday party should have. Tastemaker and author of California Cooking and Southern Style, Frances Schultz, also contributes her expertise, with tips you and your family and friends will love!
When it comes to hosting, what are some of the essentials?
"Have "a thing", as in something that is a center both of gravity and levity for your gathering. Can be low-key and subtle or big and bold, but it's good to gather around an occasion or theme and to proceed accordingly. Whether it's an invitation to dress a certain way, bring a poem to read, proffer a question for discussion, or have a game to play. It doesn't have to consume the evening. But it does spark conversation and connection among your guests that might not happen otherwise. The result is that you've not only shared a meal, but you've also fed your spirit as well." – Frances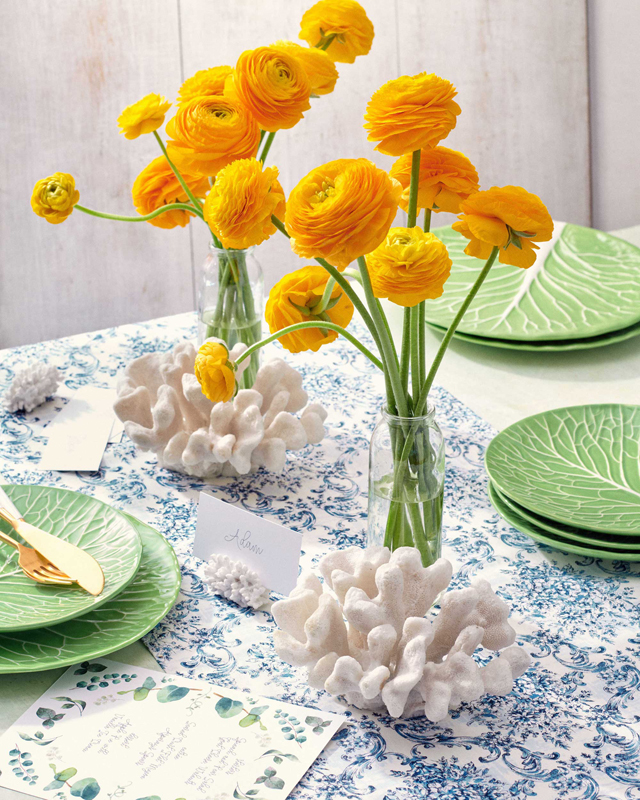 "If you are sitting at a table, have a seating plan. Even if it's small and informal. You don't have to have place cards but tell people where to sit. It saves awkward fumbling and possibly hurt feelings, and manners at the end of the day are about kindness. While you're at it, seat the kindred spirits together, whether they're live-wires or wallflowers. They'll be most comfortable, and have the most fun, with their own kind of vibe, whether they know each other or not." – Frances
"I think people often overlook the fact that they are supposed to *enjoy* their party and the process of planning it — not be stressed out by it. We want Social Studies to be a reminder to people, that the process and the event should be joyful, easy, and focused on spending time with people you love. That's why Social Studies delivers everything you need straight to your door – and then picks it up when you're done. Social Studies is easy-to-use, easy-to-personalize, and on-demand – so you can actually enjoy your own event. From beautiful table settings, a playlist to set the mood, and the after-dinner games, Social Studies covers it all." – Amy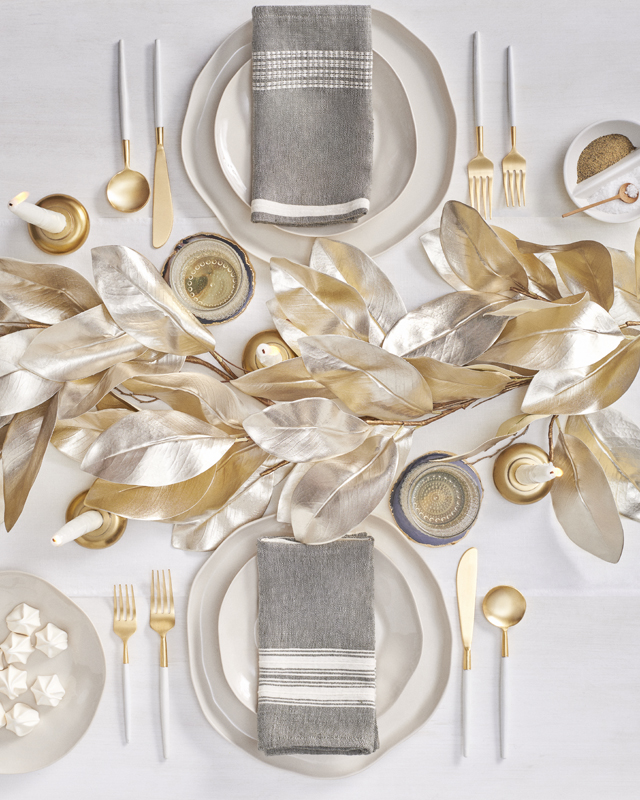 What advice would you give us as a first time holiday host?
"Don't sweat the small stuff! If you're a first-time host keep it simple. Don't fuss too much about complex foods, or cooking everything yourself. We often say that the most fun way to use Social Studies is with Chinese take-out. You can make your event whatever you want it to be, the most important thing is that it feels uniquely you." – Jessica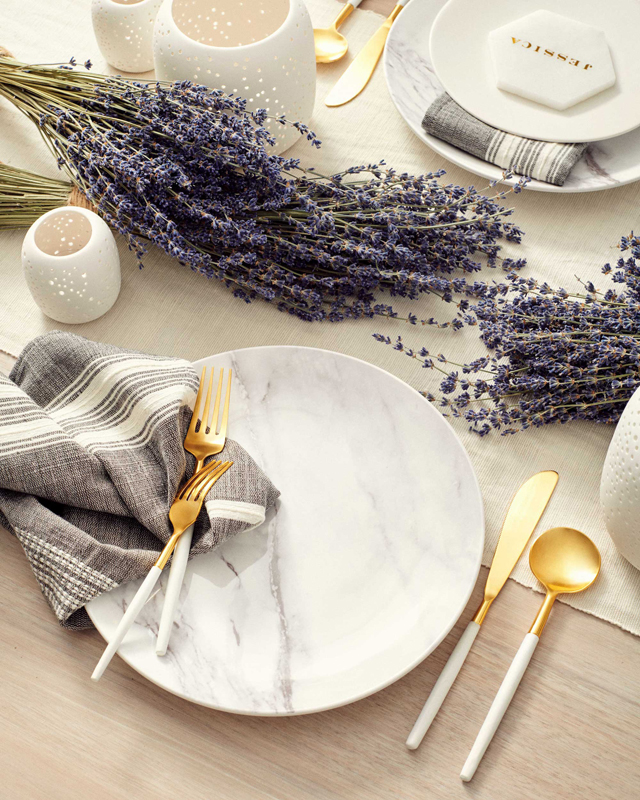 What are the best tips for perfect tabletop decor?
"For tabletop decor, especially when in your own home, it's important to represent your personal style and taste while not being afraid to stretch yourself creatively. We love seeing how different each Social Studies kit can look depending on who the host is. We give you some guidelines to get you started, but we love when people make the look their own." – Jessica
"In decorating, especially if you're on a budget or short of time, just do lots of one or two things, be they balloons, candles, paper lanterns, daisy chains, dahlias, and flags." – Frances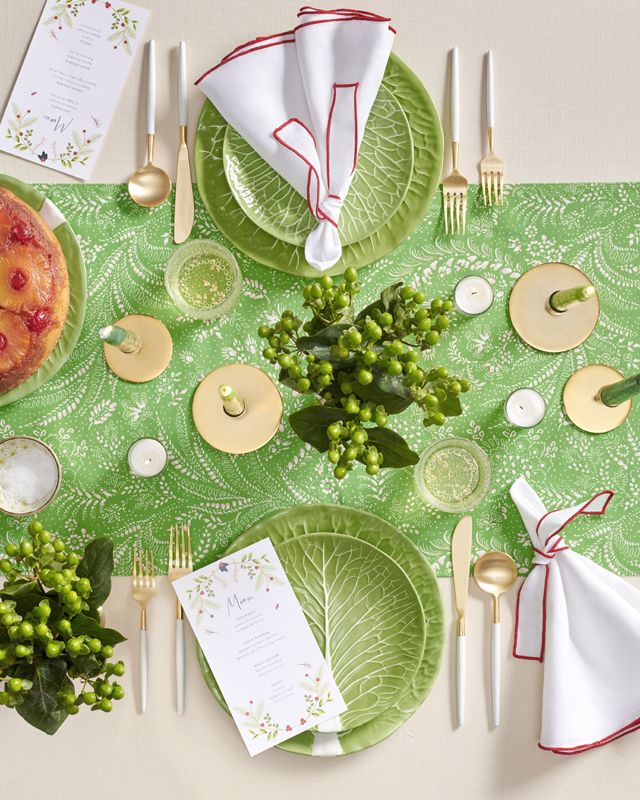 What are the best things every party should have?
"Family, friends, food, and laughter." – Jessica
"Music low enough to talk over, and no music during dinner. Life is noisy enough!" – Frances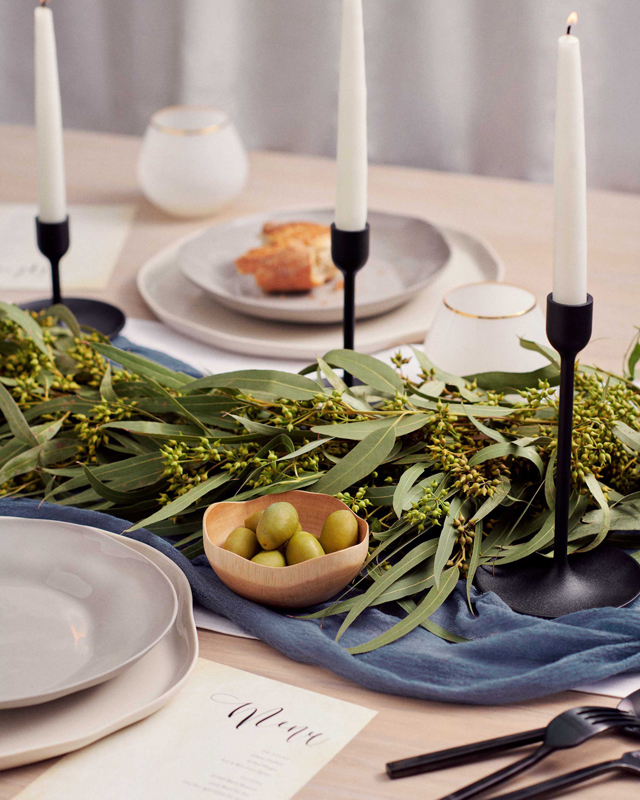 What is the best tip for easy food prep and serving?
"Honestly, sometimes it's delivery! But for hosts who want to cook their own meal it's helpful to make things that aren't too complicated, have a quick prep time, and can be served family style on the table." – Amy
"Great, fresh, simple food, and enough variety so that the person who does not eat x, does not go hungry. If you learn of a food sensitivity late in the day, compensate as best you can, without stressing about it and carry on." – Frances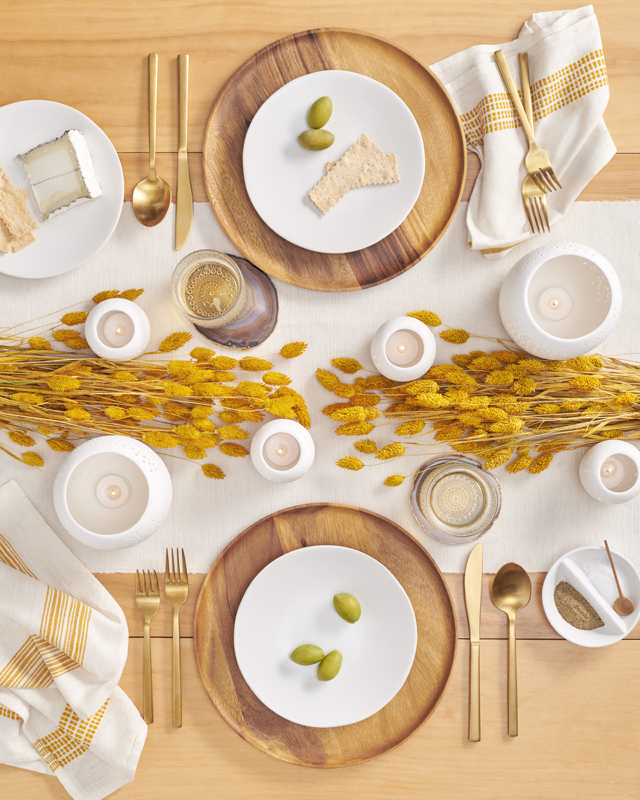 We hope you enjoyed these amazing tips from our top experts for the perfect holiday party. Share your favorite holiday pics with us, for a chance to be featured!