From cool bleached wood to pops of color from perfectly balanced fabrics, the Croft House collection does a lot of things right. This fall, Croft House has a ton of lust-worthy, of-the-moment pieces. From dining sets to consoles, beds, and bookcases, the collection takes our yearning for endless summer and transitions us perfectly into a cool fall season, with pieces that are giving us a reason to continue the California sun, straight into shorter days and fall color. We talked with founders Riley Rea and Alex Segal about their new collection, the story behind their design choices, and the look ahead to 2020.
Croft House has such an amazing collection this fall! How have you grown your collection from your humble beginnings and what was your unique design approach?
When we first began Croft House, we were mainly refinishing and reinventing reclaimed pieces, and the look had a more industrial vibe overall. As we delved into creating our own furniture, the Croft House-style became more streamlined and more refined. This California Modern style is the look that really put us on the map. Now, through customer feedback and enhanced manufacturing capabilities, we can design new pieces that expand the overall offerings of the brand, while staying true to the California Modern style that sets us apart from other furniture brands. One feature we always consider is how we use negative space – whether through open space and clean-cut lines – like our Cane Console or through details across vast surfaces – like the top of our Eve Dining Table.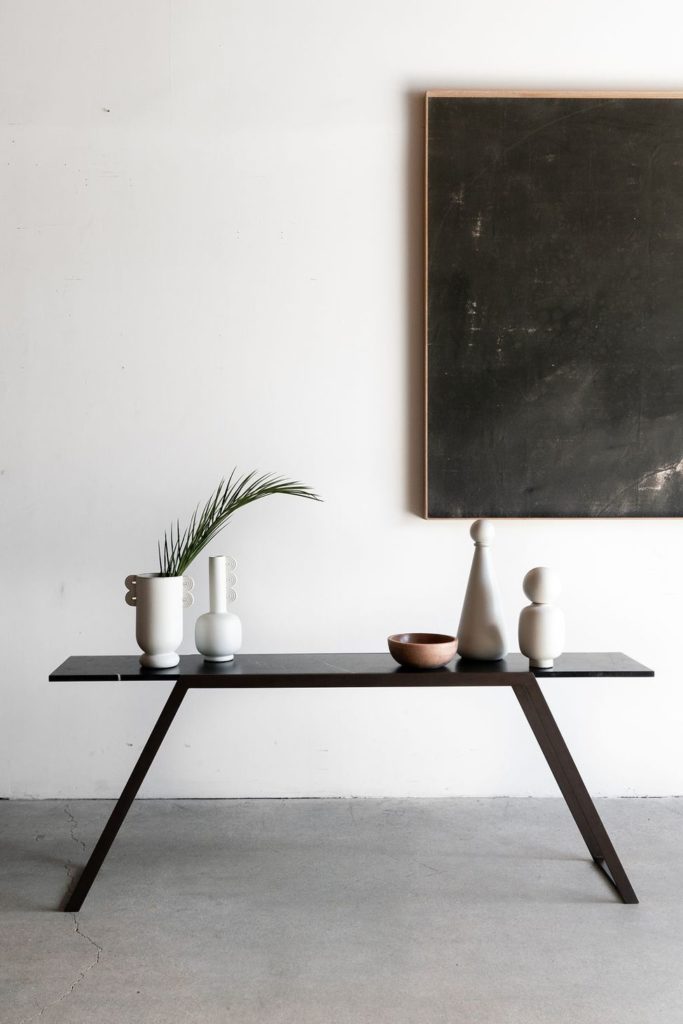 We tend to let details and features of design come to us first, and then try to find the canvas or vehicle that is best going to emphasize those features. This allows us to really play with the presentation of whatever it is we're trying to translate – and prevents us from trying to force design into specific places. Though our team has a background in aesthetics and design, we don't have our foundational roots in furniture design. We feel like this actually gives us a unique perspective and allows us to take a view on a design that is unencumbered by tradition. It allows us the freedom to follow our aesthetic fully.
What a great strategy! What are some of your favorite combinations of pieces?
We love our Eve Dining Chairs in velvet with our Carter Dining Table. Both the chairs and the table have subtle details, but the wood and steel are relatively neutral. The orange velvet we chose to upholster the chairs in, adds a dynamic pop to the combination.
The wood and steel play off each other perfectly and the simple touch of color adds the perfect juxtaposition. What are your favorite materials and textures to use in the new collection?
We really leaned into bleached maple with our new collection, but of course, included some typical autumnal colors. We really try to add in texture and color through fabric and leather, lots of reds and browns. Our Mateo Bed, Tula Lounge Chair, and Latigo Console capture this really well! Lots of lighter woods, softer edges, and pops of color through patinated steel, leathers, and richer fabric colors.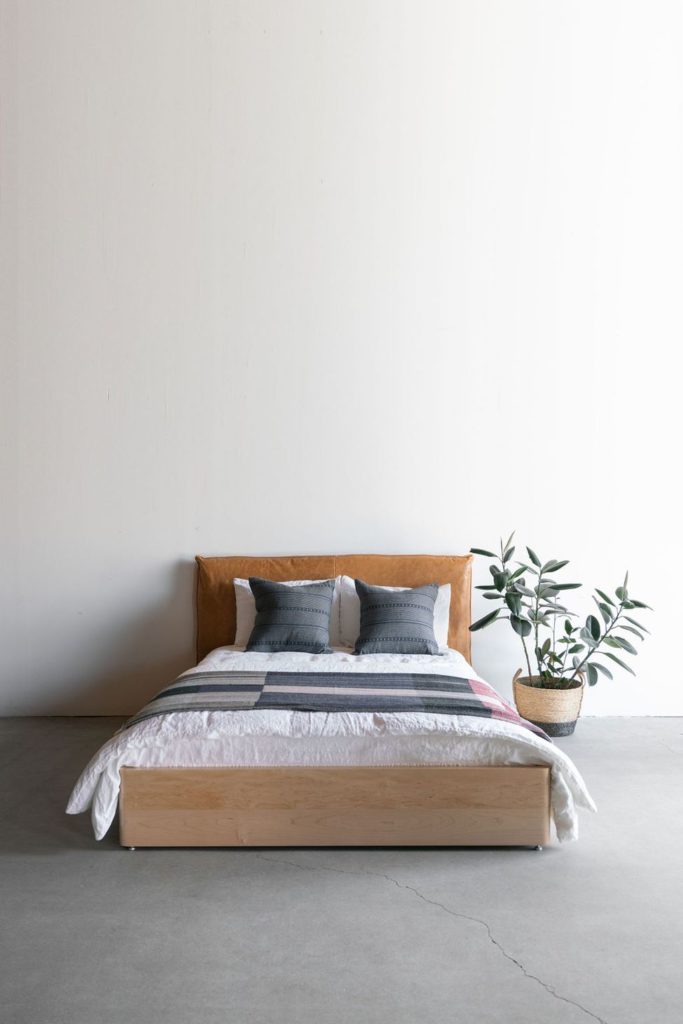 That contrast of texture and color from the steel and leather, blends perfectly into the simple forms of the pieces. Looking ahead, what colors, textures, and materials do you see taking over your collections in 2020?
Lots of lighter woods, softer edges, and pops of color through patinated steel, leathers, and richer fabric colors.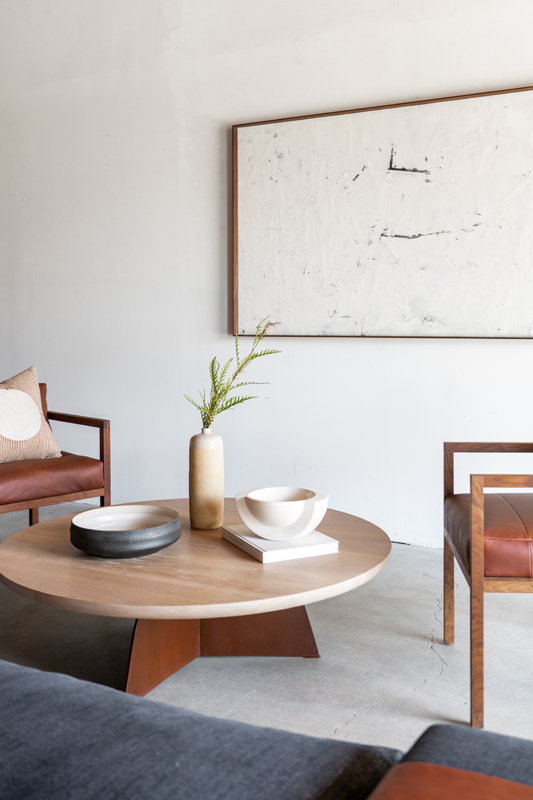 We can't wait to see what you have planned! Lastly, what other designers, artisans, creatives, and manufacturers are you inspired by at the moment?
There are so many right now. We've always loved Pop & Scott in Australia – their aesthetic is so strong, across everything they do. We're big fans of Klein Agency here in Los Angeles, as well. They have built out a couple of beautiful locations here in LA, but our favorites are Highly Likely and Auburn.
Those are some really amazing brands and spaces! Thank you again Riley and Alex for sharing the new collection with us.
To see more of the new Croft House collection please visit their website.