For some interior designers, their career started early, having recognized their keen sense of style and ability with space, color, and form, which has led to a lifetime passion for design. There are others, however, that realize this passion later in life, and do all they can to bring their dreams to reality. Kate Lester is one of these designers, who, after working in corporate America early in her career, realized that her focus was elsewhere and wanted to let that passion free in the most creative way.
Starting her firm Kate Lester Interiors in 2010, she creates spaces that are carefully crafted, thoughtfully curated and the embodiment of livable luxury. It's that signature style that has afforded her countless opportunities and led to her own home store opening. We had the opportunity to get her thoughts on everything from her unique design approach to her creative process and style tips.
Thank you Kate for sharing your time with us. Tell us about Kate Lester Interiors. What is your unique approach to design?
Kate Lester Interiors is a full-service interior design firm in Southern California. I feel like my approach to design is casual, curated, and quintessentially California. I like to call it "livable luxury", having comfy sofas (in machine-washable fabrics), vintage rugs that can take a beating, and woods that are washed, bleached & distressed. Universally, my coastal-inspired boho style is this really strange mixture of accessibility and aspiration. I always say that Californians embrace a high-low culture with a lot of that is reflected in our décor vibe. Gorgeous waterfront homes are often adorned with custom upholstery and commissioned art, while the inhabitants are most proud of the funky one-of-a-kind armchair we found at a flea market and had recovered in textile from Mali.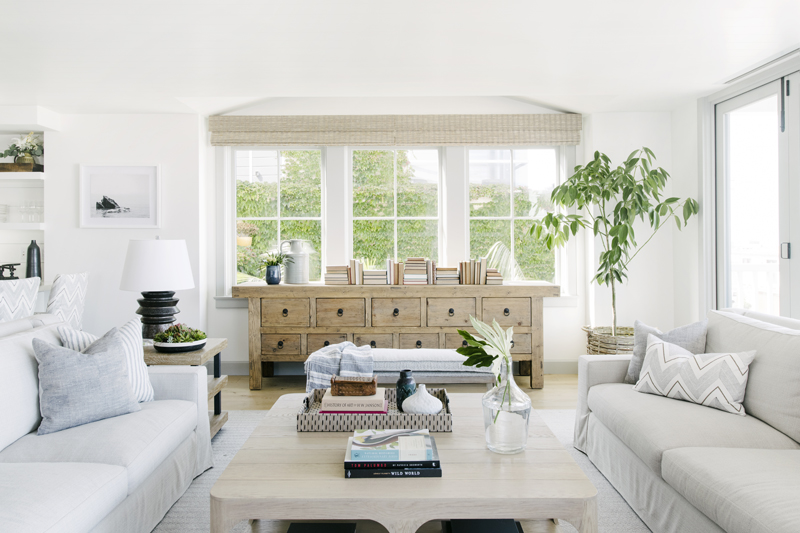 That is a really great approach. That is a really interesting assessment of how the decor character is expressed through the culture. Take us through your creative process. How do you approach a space?
When we approach a space we spend a lot of time meeting with clients, pouring over construction documents, creating elevations, and compiling inspiration images. We use Pinterest, design books and shelter magazines, and pull together a solid plan, before we start designing. Then, as we start selecting case goods, textiles, and accents, the space slowly evolves and takes shape. It's really important to me that every space we style has at least one item that is "outside the box". We call this our "weird thing" and I make sure that every space we design has it incorporated.
That is a really great technique, to ensure that you have that one item that is outside the box. When it comes to creating a home, what are your go to styling tips and combinations?
When styling, pay attention to balance and scale. Layer sizes, textures, and materials to create interest and keep the space from feeling too flat. I also try to make sure that none of our spaces ever feel too "decorated". I don't like when the pillows match the drapery or everything is new and perfect and I think a bit of imperfection makes a space much more interesting overall.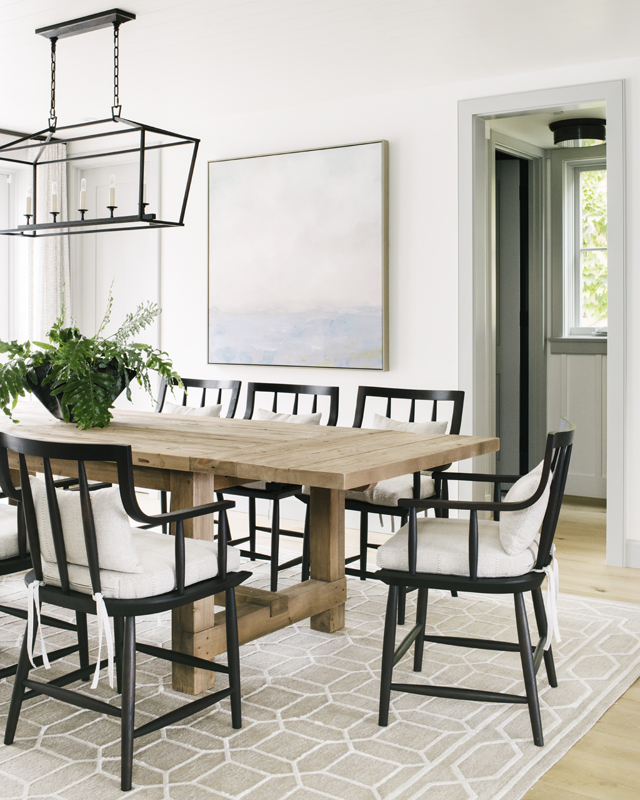 It's that perfect balance in layering that keeps a home from feeling too styled and overdone. What are some of your favorite under the radar decor brands? What are some of your favorite materials to use?
Some of the best under-the-radar brands we love are Filling Spaces Textiles, Four Hands Furniture, and literally anything and everything at Hollywood at Home, the Los Angeles showroom of the talented Peter Dunham.
Hollywood at Home is amazing! What colors, textures, and materials do you see taking over the home in 2020?
I'm thrilled to say that neutrals are making a big comeback in 2020. We are already seeing it in tile, ceramics, and textile lines, as well as in the fashion industry. The "new neutrals" are here and they are taupes, nudes, and gray-toned blues and greens. Natural wood tones are also still going strong in many of our design concepts.  The key to keeping these 'new neutrals' from feeling dated is all about introducing a crisp white into the palette for contrast. Our favorite is Simply White by Benjamin Moore.
We keep hearing this as well. Natural materials and finishes will dominate in 2020. How does your approach to projects differ between commercial and residential spaces?
We don't do a ton of commercial projects, because the approach is just so different. What we do is such a personal process. We spend hours with our clients learning about them and how they plan to spend time in their homes. When you design a commercial space, it's a bit more impersonal. Commercial projects are often more budget-driven, and there are many decision-makers in the design process.
That can be true with commercial. Although the projects can be bigger and offer unique opportunities, the personal approach is not always available. What other designers, artisans, creatives, or architects inspire you at the moment?
I am in awe of the style of Cortney Bishop at the moment. Her style is so chic and curated. All of her rooms have this effortless sophistication the is so unique and timeless.
She is amazing! What are your "Golden Rules" for timeless living spaces?
For me, a timeless look is all about mixing genres textures, patterns, and color. I think when a space feels collected and curated, the depth in the design tells a story that really resonates. A timeless space isn't exuberant but evolves over time with the clients. The golden rules for keeping things timeless are to always add vintage in every room, create contrast with darker colors and textures, and embrace different patterns. Everything doesn't need to be matchy for a space to feel well-designed and timeless.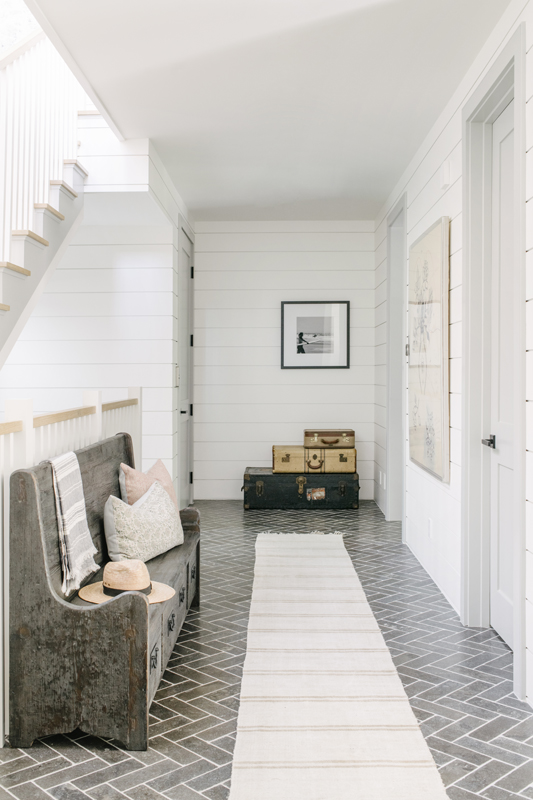 Perfect. Thank you again Kate for sharing your story with us.
For more on Kate and her firm, please visit her website and Instagram profile.