While interior designer Joanna Parol, grew up in southeast Poland as a child, her early career as a model took her all over the world from Paris to Europe, Asia, and New York. She eventually would transition her career into interior design, as she realized how much her environment, influenced her mood and energy. After earning her degree in Interior Architecture and Design from UCLA, she would go on to develop her skills at some of the most prestigious firms in Los Angeles.
Now with her own practice, where she blends each client's vision, needs, and budget, with the stylistic sensibility and visual acuity developed on her unique journey, she creates sophisticated, modern, and inviting spaces. We spent some time with Joanna to learn more about her creative process, style tips, and some of her favorite decor items.
Thank you Joanna for spending some time with us. Tell us about Joanna Parol Interior Design. How did you get started?
JPID is a boutique interior design firm specializes in high-end single-family residential projects. After graduating from UCLA Interior Architecture and Design, I worked for a few well-respected design firms. I had always dreamed of starting my own firm but was reluctant to take the plunge. Luckily for me, I received a call out of the blue from a couple who knew a friend of mine in LA. They live in Sydney, but were in town, because they had just purchased a condo in Sierra Tower. I met with them an hour later and learned they wanted to do a full renovation and wanted me to manage the project. It was a huge learning curve, and a bit scary, but it was incredibly rewarding. They have remained one of my best clients to this day.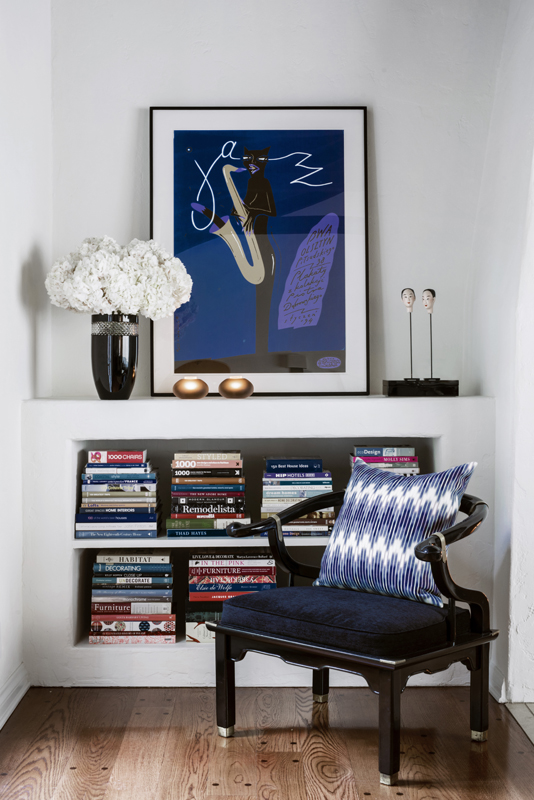 That is a really great story! When it comes to your creative process, how do you approach a space?
I approach a space considering how it can best serve my client. To do this, I meet with the entire family together and separately. Besides obvious questions, such as favorite colors and patterns, I learn their favorite spot in the house, where they spend their time, how they entertain, and how they live on a daily basis. Other information often helps, such as where they like to travel, favorite restaurants, hobbies, favorite clothing designers, etc. Through this process, I develop a deep understanding of each person and what makes them tick.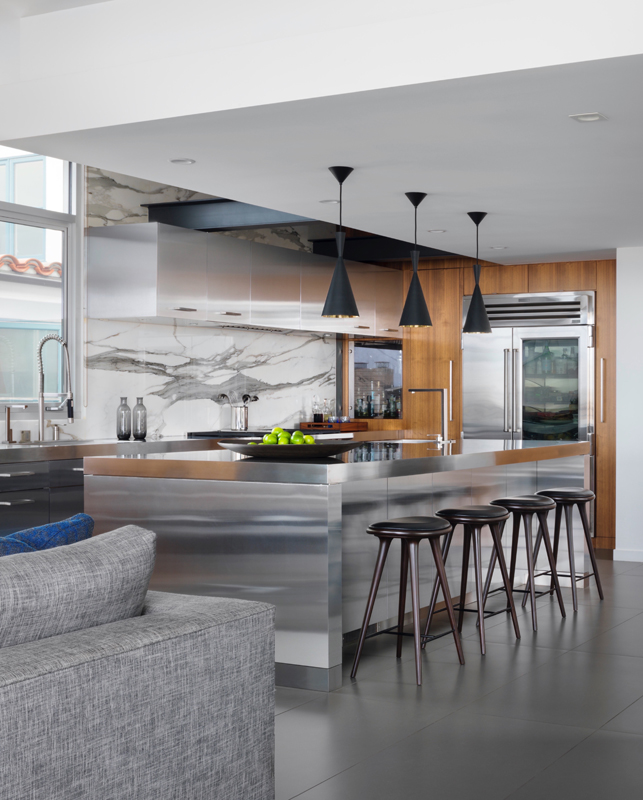 That is a really great way of developing an understanding of your clients and how they interact with their space. It is such an important part of good design. When it comes to creating a home, what are your go to styling tips?
I'm a minimalist and I don't like clutter or busyness. Nevertheless, I try to incorporate each client's individuality and their unique tastes. Sentimental pieces or pieces with special meaning are a great way to do this.
Art plays a large role. I'm lucky that many of my clients have been art lovers/collectors.
I'm also a sucker for beautifully scented candles, flower arrangements and cashmere blankets.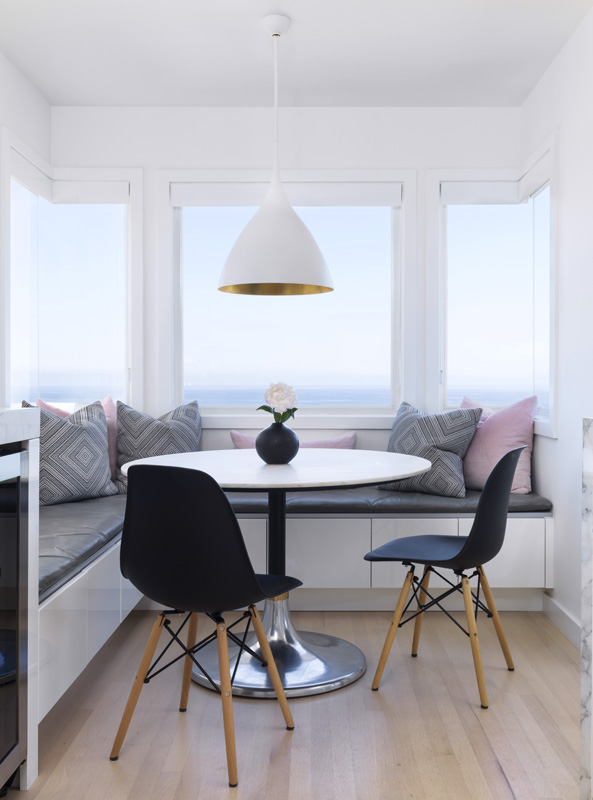 Those are really great tips! When it comes to decor, what are some of your favorite brands? What are some of your favorite materials to use?
Oh gosh…there are so many. My go to brands include Christian Liaigre, Minotti, Henge, Gallotti & Raddice, Magni Home Collection, and Knoll just to name a few. I also often design and make custom pieces. My favorite materials are natural stones (not polished), dark metals and distressed or bleached woods. Lately, I've also developed love for textured porcelain.
Perfect. Looking ahead, what colors, textures, and materials do you see taking over the home in 2020?
Bright and happy colors, leathered or hammered stones finishes, terrazzo and black stainless steel appliances.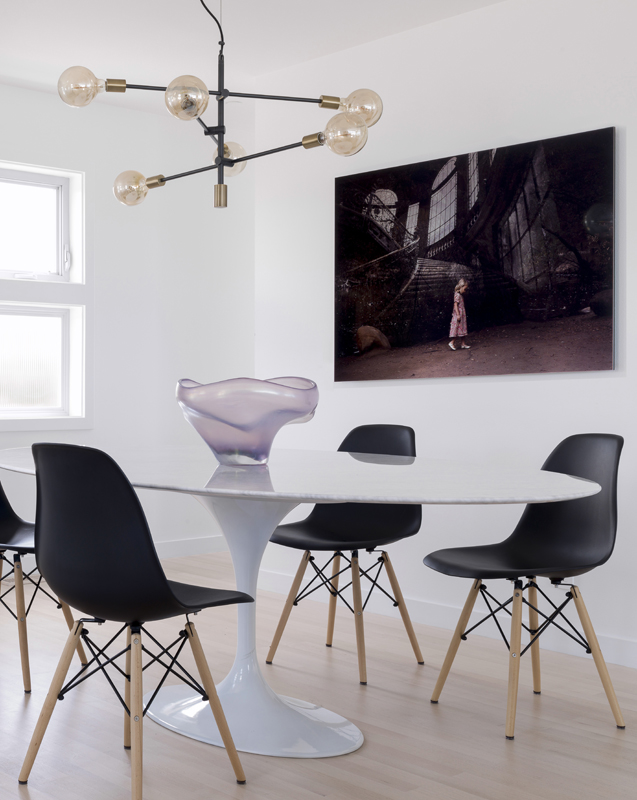 Black stainless steel sounds really interesting. You've done some amazing projects! What has been particularly challenging and what has been particularly rewarding?
Thank you! The most rewarding part of my job is to see clients' ecstatic faces when they walk through the door and see their new home for the first time. It also feels pretty darn good to hear this is one of the happiest days of their lives. I'm still waiting for the most challenging thing…lol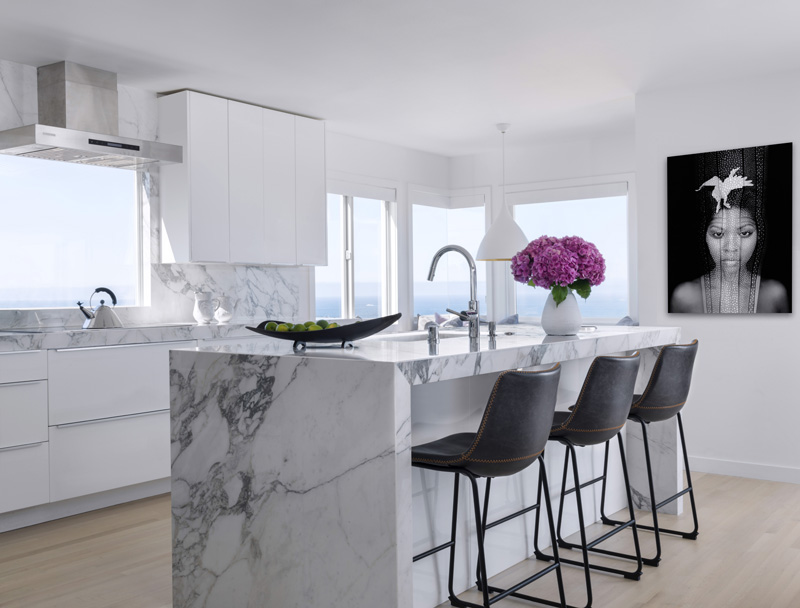 That must feel really good! What are your "Golden Rules" for timeless living spaces?
My favorite quote comes from William Morris. He said "Have nothing in your house that you do not know to be useful, or believe to be beautiful" My other rules are: only buy or collect things you love, keep the basic palette neutral, and bring color with accent pieces and art.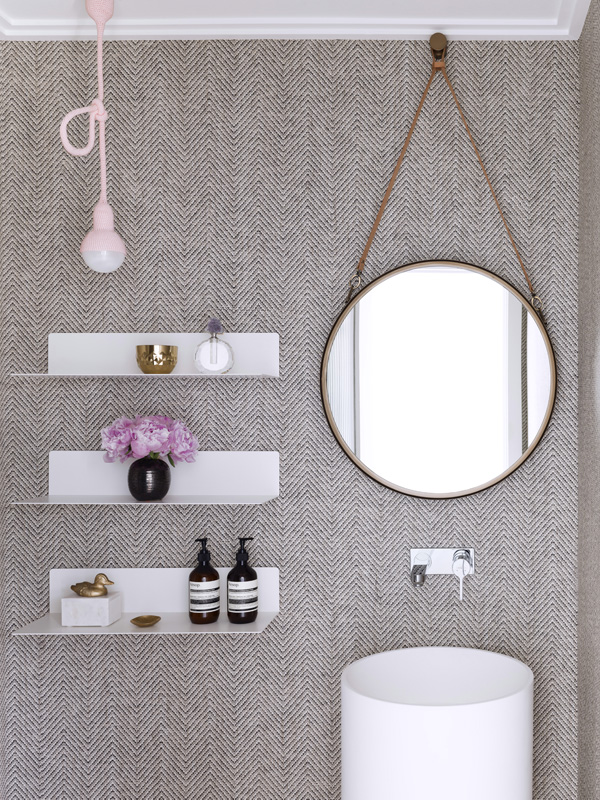 Those are really great rules to live by. What other designers, artisans, creatives, and architects are you inspired by at the moment?
Piero Lissoni, Pierre Yovanovitch, Joseph Dirand, Christian Liaigre, Vincent Van Duysen, Massimo Castagna, and Vincenzo De Cotiis.
Amazing. Thank you again Joanna for sharing your time with us.
To find out more about Joanna's amazing design practice please visit her website or Instagram profile.