It doesn't take long to become comfortable with the interior spaces of Los Angeles-based interior designer Stefani Stein. Her firm, Stefani Stein Inc. was established in late 2014, offering full-service interior architecture and design. Her approach to balancing simple, classic, and modern elements with the overarching emotional connection to each space, is one of the unique qualities Stefani possesses in creating a cohesive balance within the home. We had the privilege of discussing this unique approach to projects and her amazing new venture in luxury wall coverings.
Thank you Stefani for taking the time to share your thoughts with us. Tell us about Stefani Stein Inc. What is your unique approach to design?
Our firm's approach to design embraces the idea that each client and space is unique. Regardless of the project size or scale, I believe that inspiring spaces evolve through client collaboration with a keen attention to the architecture and bones of each project. I love utilizing clean, modern touches intertwined with both classical and unexpected elements. Most recently, I launched luxury wallpaper brand, August Abode — a collection that speaks volumes to my love of travel and the relaxed California lifestyle.
What a great approach. Congratulations on your new wallpaper collection! Take us through your creative process. How do you approach a space?
Well, I start by asking the client a lot of questions. Complementing the architecture is the obvious element that is always an essential part of the process. I also like to delve into the details of how the clients will live in the space, how they want to feel within the rooms, and if there is a specific mood that we are targeting. Determining the overarching emotion of the project as a whole is, for me, such an indispensable part of the dialogue.
Your emphasis on looking at the overarching emotion of the project is such a great approach. When it comes to creating a home, what are your go-to styling tips and combinations?
Whether the style of the home is more formal, minimalistic, avant-garde, or traditional, I like to infuse residential projects with a comfortable, livable touch. Even in a minimalistic space, the design is steered toward a warm interpretation of minimalism—nothing too austere or severe. Often times juxtaposition, or an unexpected element, is part of that approach. If there is a unique or bold piece, I prefer to let that item shine and select accompanying pieces that don't compete and provide balance.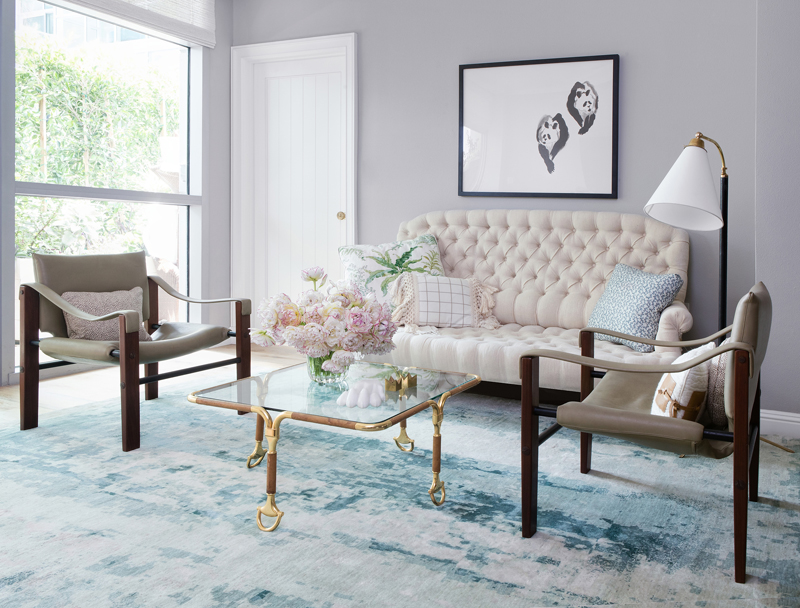 What a great way to balance style and warmth, without becoming too strict. What are some of your favorite under the radar decor brands and favorite materials to use?
Atelier MVM, Lland, CBM Design Group, Martin & Brockett, Morgan Peck, Tapet Cafe and of course, August Abode! I love wallpaper and pretty much anything made of burl wood. Some of my long-time favorites like rattan and cane, unfortunately, are feeling rather trendy at the moment. While I don't avoid them because of this, I do prefer to incorporate these materials with a more classic approach.
Amazing. What colors, textures, and materials do you see taking over the home in 2020?
I'm really into saffron and I see that continuing in 2020. While I never tire of a great, earthy green, I foresee a shift to dark blue—more of an admiral blue than a navy, something with just a hint of peacock or Aegean. As for materials, plastered furnishings and lighting are going to be popular along with figured woods like Mappa, Walnut, Olive Ash and Walnut burl.
I also think natural materials will shine in 2020. When it comes to designing small spaces, what is your secret to creating them with character and style?
An eclectic or unique piece is a mainstay in small spaces that radiate style. Sometimes there is a great piece that a client owns—perhaps a family heirloom or a great vintage find, or, an item where the client has a 'love at first sight' response during presentations or shopping. Embracing elements that resonate with the client and adding that personal touch lends a space character.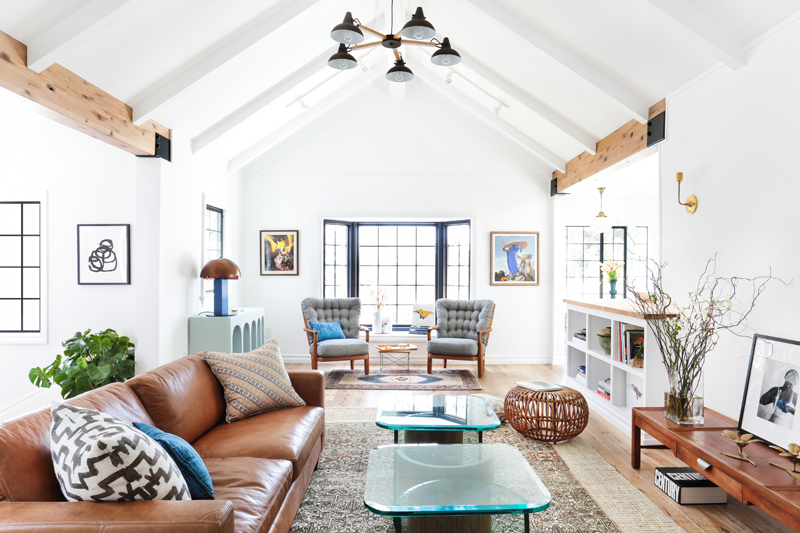 Really great advice! Thank you again Stefani for sharing your thoughts with us.
For more on Stefani Stein Inc. please visit her website and Instagram profile.