The holidays are quickly approaching and while you may still be trying to clean out those summer essentials from your closets and transition to fall pieces before you know it, the craziness will set in and you'll be caught off guard. While this is something we know you promised not to repeat this year, we thought we would talk with the experts about the things they recommend to get things organized before you get overwhelmed. Let's dive right in!
Create A Plan To Be Organized
Clara Schoen of The Home Organized starts by creating a plan. Write out your to-do list. It's important to outline who you are giving gifts to as well as your budget. This helps keep you from overspending and overspending – keeping stress down during an already hectic time of year.
Remove What You Won't Use
Clara also believes in taking inventory of holiday decor and deciding what you actually love and want to use. Toss out broken lights, throw away the crumped and soiled decor. If you hate your tree skirt – get rid of it! Keep only what you truly love and toss the rest. Now that you know what you've got that's usable and what you like, add what you need to your to-do list. Declutter the house and toys before the holidays arrive. Go ahead and get the excess out before more come in so when Christmas arrives, you aren't overloaded with so much. 
Purchase The Right Storage
Clara says to purchase the proper containment for your decor. Don't toss your holiday decor in a broken cardboard box – spend a small amount to keep your items nicely organized and make sure to label! It's amazing what a nice ornament organizer can do for your sanity. And make sure to label it all!

For A Kitchen That Is Ready – Clean Out The Fridge
Sophie Gillotti from Neat Method Des Moines has some great tips for getting your kitchen in order before the baking madness begins. She believes in starting with the refrigerator. Check all expiration dates, re-arrange for larger platters, and create a beverage section. Sometimes it's easier to give beverages their own area instead of everyone going in and out of the main refrigerator. Make it easy for guests and yourself to find certain things.
Organize Your Utensils
Sophie also says to make sure to check your utensils, since you will be guests. She recommends going through your utensils and sets to make sure you have enough for each guest plus a few extra. Separate out sizes and polish so they are ready to use! Handwash or dishwasher your holiday sets. Not all of us have kitchens that can hold all of our seasonal plates and platters so get those out earlier and dust them off!
Get Those Linens In Order
Make sure your holiday linens are in order and clean before guests arrive. Perhaps you decorate the table a few days in advance. I like to get my linens pressed, especially napkins otherwise a quick ironworks. I also suggest throwing festive disposable holiday hand towels in the bathroom for holidays. Considering it's germ season, you could give your hand towel a little break! 
Clear The Clutter
Jenna Nelson from Top Shelf Organizing believes in clearing anything as you're decorating. If anything is no longer relevant (broken, not your style, old and worn out, etc) get rid of it. No need to keep decorations that never get used but still take up valuable space. Before the onslaught of presents, purge key "new gift potential" areas around your home (bedroom closets, playrooms, arts and craft supplies, jewelry, kitchen gadgets, the garage). Make room for the new by donating what you no longer like/use.
Try Unique Gifts
She suggests to overzealous relatives the idea of gifting memories instead of items. Money towards a vacation or large purchase you're saving for, memberships to different attractions around your city, a weekend away, or a special date are a few "gifts" I've given in the past and the recipients are always grateful. Memories last, the latest toy or trendy item doesn't.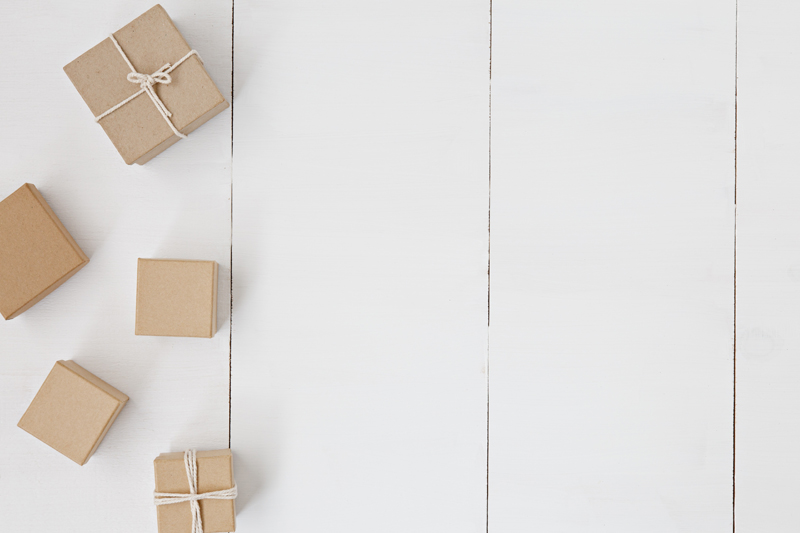 Invest In The Right Containers
She also recommends investing in matching, clear tubs before putting the decorations away after the holidays. Matching bins stack easier, you'll know your "holiday bins" because they all look the same, and getting clear totes will help you see what you have next year.