How do you create the perfect Airbnb getaway that captures all the elements of a beach house without slipping into clichés? According to Tiffany Caliva, you define who your audience is and what would appeal to their aesthetics and needs. Her Airbnb rental, The Beach Lodge, is a vacation home just steps from the sand in Hollywood Beach, California. Known as one of Airbnb's top vacation rentals, Tiffany has created a truly unique rental home with The Beach Lodge being named one of the Venue Report's 100 Hottest New Hotel & Venues in the world! We took some time to discuss how Tiffany has made this vacation home unique, how her background in graphic design allows her to create the perfect Airbnb, and how she is helping others reach their goals of creating an amazing home to host. Enjoy!
Thank you Tiffany for sharing your amazing home with us. Tell us about The Beach Lodge. Why did you choose this particular home to create a short term rental? What have you enjoyed the most about the rental experience?
The Beach Lodge is a gambrel-roofed kit house built in 1971. It sits on a small stretch of the California coast between Malibu and Santa Barbara. The original intent wasn't to turn it into a short-term rental — I didn't even know what Airbnb was! But the moment I saw it, I knew it had to be mine, and renting it out was a way to make that happen.
The biggest joy came immediately. My workload comprised of projects that chose cookie-cutter recipes over innovative ideas. Working on the house allowed me to practice what I knew best — bring a fresh set of eyes into an unknown arena and come up with a creative solution that would revive it back to life, in a whole new way.
An unexpected added joy that comes from this experience is that of hosting. It provides immediate satisfaction by how much guests appreciate their stay. It's also allowed me to continue to inspire people, something I loved to do as a creative director. Instead of artists/designers that work under me, it's people influenced by my story to action towards "a pipe dream."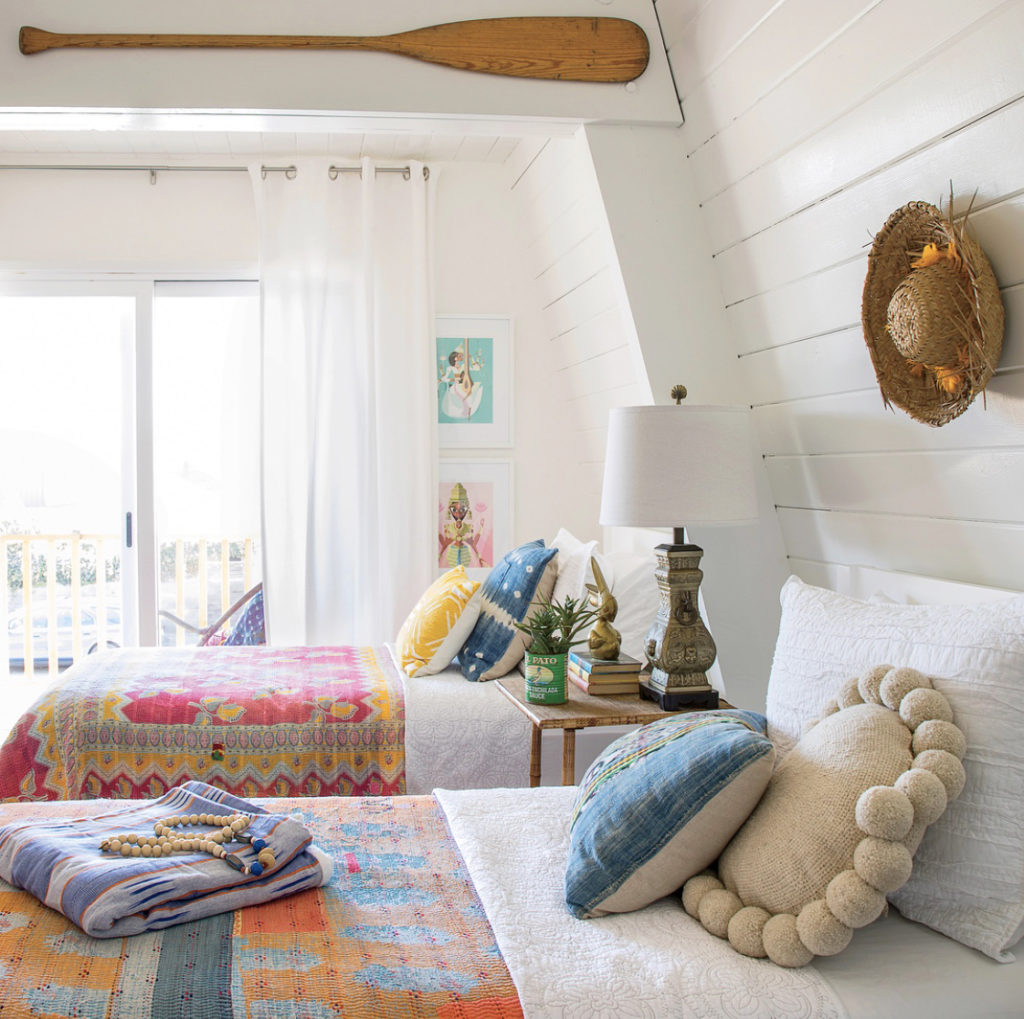 That's amazing! What a great story! How has your background in digital and graphic design influenced your approach?
Prior to acquiring The Beach Lodge, I had no previous experience in the hospitality world. But my experience as an art/creative director in digital/graphic design proved to be well matched. I approach hosting and decorating as I would any of my previous projects; by defining who my audience is and what would appeal to their aesthetics and needs. Comfort and practicality have to coexist harmoniously with style and decor when it comes to short-term rentals. It's my ongoing goal to find the perfect balance to create a welcoming home-away-from-home.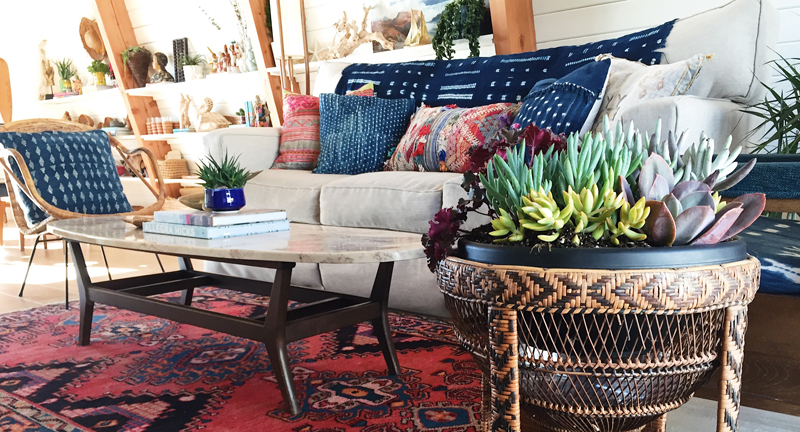 What a great approach. I think your goal of balancing comfort and practicality with style and decor is so important when hosting! What are your tips for creating comfortable, warm, and inviting spaces?
Human connection is important when it comes to creating an inviting home. As a host, you're not able to welcome your guests in the normal fashion, so layering decorative touches that provide glimpses of your personality will create that bridge between host and guest. Anticipating the needs of your guests will make them feel at home as well; a warm blanket next to a cozy chair, for example, will draw your guest in to relax and get comfortable. A kitchen stocked with necessities will prompt the most natural bonding experience — to make a home-cooked meal to be shared at the dinner table with stories and laughter.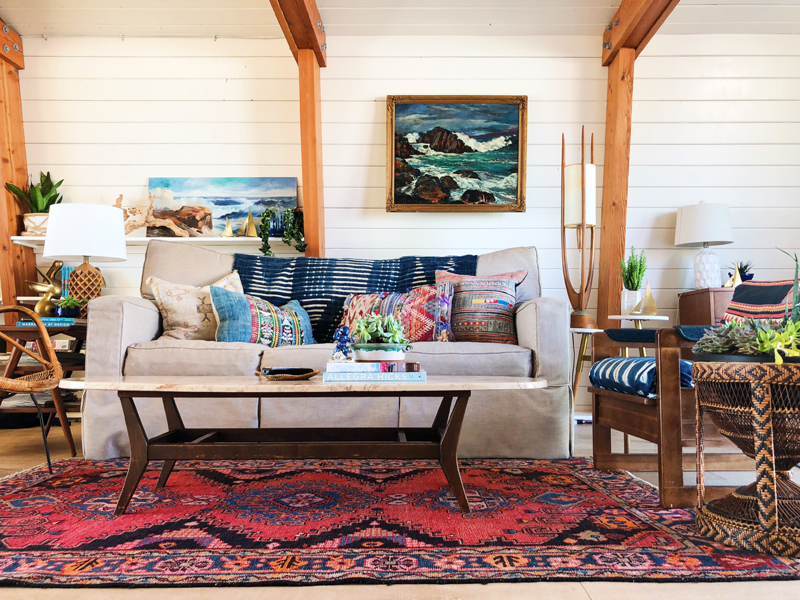 Those are really great tips! That level of detail is why The Beach Lodge has become so popular! What tips do you have for other hosts to create a stellar experience for their guests? What have you found guests love most?
Put yourself in their shoes and ask yourself what it would take to make you feel at home. Personal hotel experience can get the ball rolling when it comes to figuring out the basic necessities that guests require; a comfy bed, fresh sheets, coffee (!!!) You get the idea. Now go beyond that, because if guests just wanted the basics, then there would be no need for short-term rentals. What guests love the most are the personal touches… the details that give a home personality and differentiate it from the cookie-cutter hotels. This comes in the way of choices that cater to your senses; sight, sound, smell, touch, and feel.
This is so true! It's those personal touches and little details that truly set you apart. When it comes to styling, what are some of your favorite things to use?
I'm going to sound like a broken record, but vintage objects and textiles are my go-to styling items. They tell stories, evoke memories, and create intrigue. And when that happens, people are naturally inclined to linger in a space and get comfortable.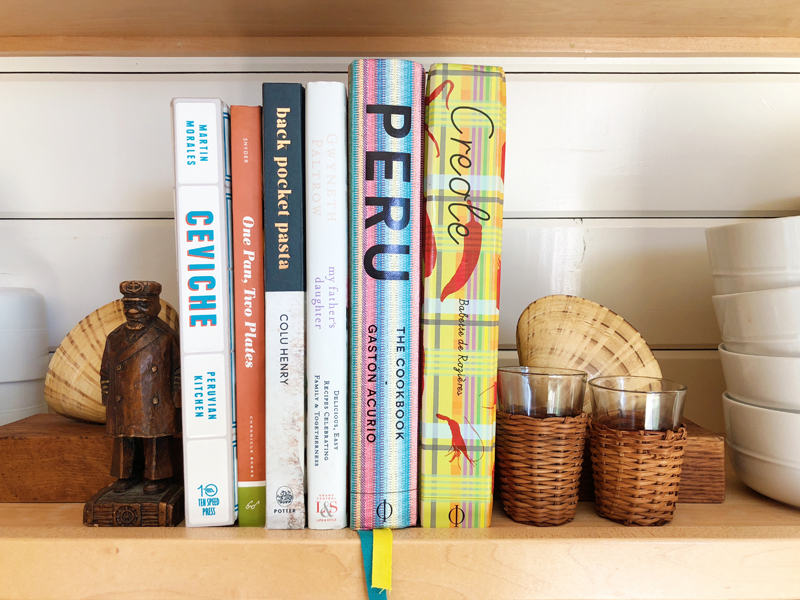 The ability to tell stories through decor is amazing! What are some of your hacks for budget friendly decor that makes a big impact?
Vintage objects and textiles found at flea markets/thrift stores/garage sales are decor items that can add such great impact for very little to no money. They provide instant history and character to your home, giving it more depth and a feeling of comfort that makes it even more inviting. Plants and flowers are also high on my list of favorite budget friendly decor. They add a freshness to any space and can cost nothing, if picked from your very own plantings. If that's not the case, Trader Joe's is my source for cost-saving flowers that never fail to make a home look even more beautiful.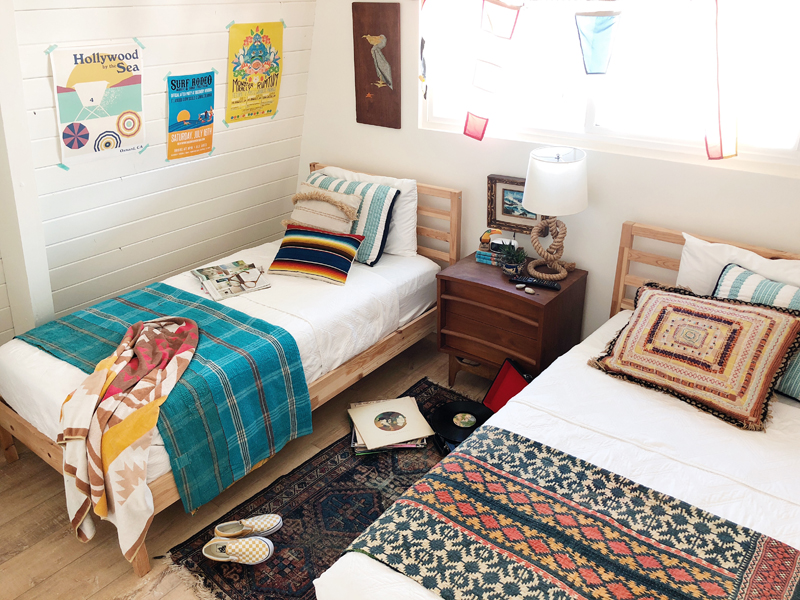 Really great options! Plants and flowers are often overlooked, but add such character and freshness to a home. Where do you get your inspiration from and what trends are you loving at the moment?
The majority of the time, I find the greatest inspiration when I look outside of the design world. Walking through flea markets, colors and textures found in nature, even how a chef develops the flavor profiles for his menu. Ultimately it's not about trying to get inspired by someone else's style. For me it's more about flaming the fire within you to stay creative, and to develop an intuition to think outside the box.
Perfectly said! When it comes to Airbnb, what are some other homes on the platform that you particularly love?
I love Camp Wandawega and The Joshua Tree House. Both tell very clear and thoughtful stories with their listings that don't rely on pretty decor alone.
Those are amazing homes! Thank you again Tiffany for sharing such thoughtful and helpful advice! Your level of detail truly shows in your success!
To learn more about The Beach Lodge, please visit the website and Instagram profile or book directly through Airbnb.