Interior designer Ross Cassidy hates to talk about himself, but he has so much to say, that we couldn't pass up the opportunity to sit down with him. In our interview, Ross, discusses his unique approach to design, by creating a story that is specific to each project, client, and overall aesthetic. He wants to bring awareness to the need for a more sustainable focus in the industry and a better approach to material sourcing and use. We hope you enjoy his honest insight and candor as much as we did!
Thank you Ross for taking the time to sit down with us. I know things are crazy busy for you right now. Let's start by talking about how you got started. Tell us more about Ross Cassidy Design.
I broke out on my own in 2013 with one new client, a delightful couple who were half-way through construction on their new home. An extremely good mutual friend informed them their designer was terrible and they should fire her immediately and work with me instead. They cooperated and the rest is history. We all had dinner on Thursday night and continue to work together. Bossy friends are a tremendous asset for decorators.
I guess, sometimes it pays to have bossy friends! When it comes to inspiration, where do you get yours? What's your design philosophy?
I don't really think in terms of inspiration. For me, it's always work. As a decorator, you have to deal with your client's needs, wants, desires, personalities and budgets. Then there is the architect's vision and their enormous and essential contribution to the project. Add to that, the constraints and limitations of the construction process or an existing built environment. Decorators are not painters with the luxury of a blank canvas. We are technicians in a creative, but extremely collaborative endeavor. Anyone who thinks we pick out fabrics and paint colors and swan around the design center for fun, doesn't understand the process. I also don't really believe in a design philosophy. Every project is completely unique and comes with its own set of challenges and advantages. I think a good designer has to be a chameleon, change with each set of conditions on each unique project and be adaptable to the environment. 
I agree, being able to change your approach to each set of conditions and being adaptable to the environment is massively beneficial. When it comes to that, how do you approach the design process?
I can't do anything without a mood board. It's how I start anything. Pinterest is vital to my process, I upload and collect visuals to private boards. I pull from a very wide range of sources, but almost never from design magazines. It is so easy to fall into the trap of reproducing other people's work by accident. I try to create a story for each project and then the aesthetic choices fall into place much easier.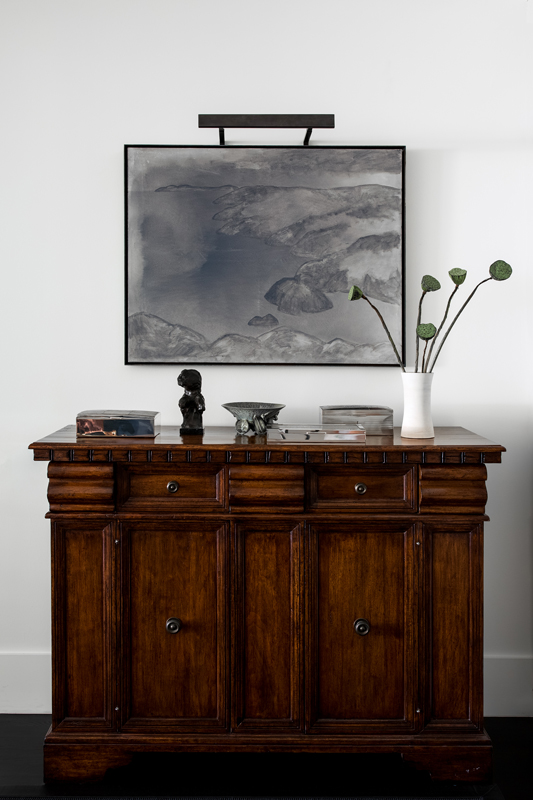 I think creating a story is so beneficial! Being a great storyteller, I think, creates the narrative necessary for great design to develop. When it comes to trends, what trends in design are you loving right now and what trends do you want to see less of?
I struggle with trends. I think they are a trap to prevent originality. I've succumbed to the trend trap so many times and I hate myself every time I look back at something I've done that was trendy. Following trends makes me feel like an unoriginal loser. I'm trying really hard now to do what I love, but it's not always easy to get clients on board or to get them to branch out. With so much design on Instagram, clients want what they see in their feed. So it's grey, grey and grey. It's Prouve, Jeanneret, and Perriand. It's a pair of industrial lights, suspended above the kitchen island and a bubble branching chandelier in the dining room. I'm guilty of all these sins. I wish I wasn't.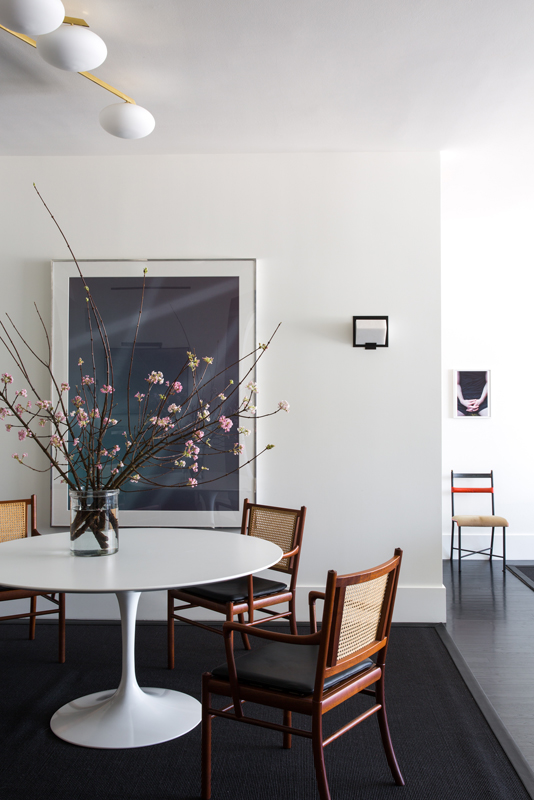 I do think following trends can create a trap! It can be challenging, because we often subconsciously start to believe in certain things, based on what we see on social media. It becomes difficult to let go of that and stay original. Because you have had the opportunity to do some amazing projects, what have you found to be particularly challenging and rewarding?
The longer I do this job, the harder it gets. For a long time, I let clients defer to grey and generic, which left me feeling very bored, uncreative, and not very proud of the work. Now I try to push myself, and my clients outside of our comfort zone. It is often scary, but it seems to pay off. The work is getting cooler and more interesting and not so obvious. I'm designing two new product lines at the moment and I've thrown out all of my ideas and started again a number of times, because I've kept playing it safe and that is boring.
That's amazing to hear! Taking risks and starting over is sometimes the best approach, but also one of the scariest! When it comes to styling, what are your tips and tricks for the perfect balance?
Oh F#@* I have no idea. I don't think it's something you can plan on paper. You have to be in the room and feel it out. There is never only one solution to a room. You just have to keep adding and subtracting and moving components around until it feels right. And in 3 weeks, it may all want to change again. I don't think rooms should be stagnant.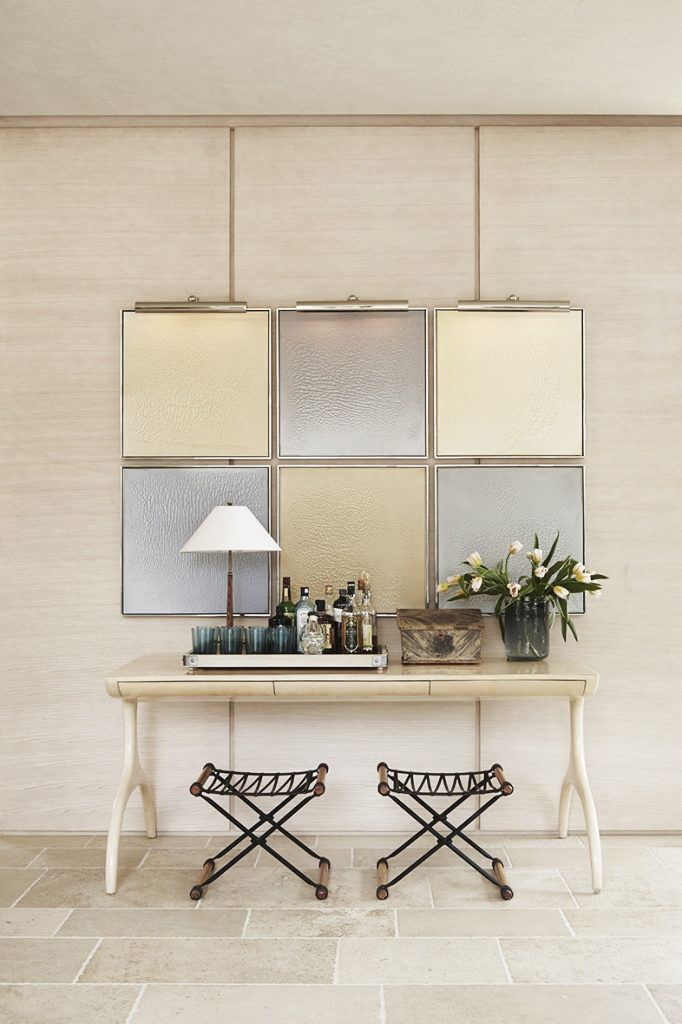 I agree! You mentioned earlier that you're designing two new product lines and you've previously done a collaboration with CB2. What is the story behind your collection with CB2?
I adore CB2. They have a distinct point of view. Their price point is realistic and they try really hard not to compromise on quality, while still making things affordable. My intention was to make very quiet pieces of furniture that didn't seek attention, there is too much noise in interior design. I like a pause in a room, where you can take a breath. I don't like a room where every piece of furniture is competing for attention.
I think CB2 is great as well and they seem to have found the right balance between quality and cost! Speaking of that balance, what challenges in design do you see as major concerns and what do you hope to bring more awareness to?
There are two massive challenges I believe our industry faces right now. Price point is the first. Manufacturers and vendors charge exorbitant prices for products that they market as high end & luxury, when they simply are not. I think manufacturers need to take a long hard look at how they price their products. Prohibitive prices stop consumers from purchasing. It makes it harder and harder for designers to do good work, when nothing is even remotely affordable anymore. The work gets diluted to meet the client's budget. Manufacturers are closing down at an alarming rate, because they are pricing themselves out of the market, by marketing their goods as luxury. The focus desperately needs to shift to quality and realistic pricing, if any of us want to stay in business. This is controversial, but a lot of middlemen need to get removed from the supply chain. By the time a fabric ends up in a living room, it has been marked up as many as five times. A direct manufacturer to designer model would help a great deal.   
The second and infinitely more important thing is sustainability. We need to start thinking very seriously about the environmental impact our industry is making. Particularly in the way we build and supply our raw materials. The planet is in crisis right now. We need to start designing and building MUCH smarter immediately.  
I think this is an amazing time for us to look at sustainability further and develop a more holistic approach to the design process. Are there any designers, architects, creative people, or firms that you are inspired by at the moment and that are embracing some of these ideas?
For aesthetics always Pierre Yovanovich, Anouska Hempel, Peter Marino, Gio Ponti.
For their environmental awareness in architecture, Foster & Partners.
For his radical and brilliant 'Ice Stupa' Sonam Wangchuk. Proving that design can be intelligent, mindful, impactful and beautiful.
For innovation Mycoworks who are creating leather from mycelium. Fungi are the future.
These are amazing individuals! Thank you again Ross for sharing your candid thoughts with us. It's refreshing to hear such a bold perspective on design.
For more on Ross Cassidy Design please visit his website and Instagram profile.