Dale Blumberg and her daughter Jessica together form the design firm, Dale Blumberg Interiors. Dale, a native of South Africa, completed her BA at the University of the Witwatersrand in Johannesburg, before emigrating with her family to the United States. After realizing her passion for interior spaces, she attended the New York School of Interior Design and established Dale Blumberg Interiors in 2005. Jessica graduated from the NYU Stern School of Business in 2009 and after working in media/advertising in Manhattan for 5 years, she decided to follow her own passion for making interior spaces beautiful and attended the New York School of Interior Design, joining her mom's design firm in 2015. Having completed residential interior design projects in Manhattan, Brooklyn, Westchester, NY, Connecticut, New Jersey, Long Island, Sarasota, FL, Toronto, and the Bahamas, this duo has built an amazing practice. We explore this and more in our exclusive interview. Enjoy!
Thank you Dale for taking the time to share your story with us. Tell us about Dale Blumberg Interiors. How did you get started?
Growing up in South Africa, from a very young age, I remember noticing beautiful furniture and objects in people's homes and I thought everyone was noticing the same things. As I grew up, I realized I had a special passion and connection to interior spaces. After realizing this and attending the New York School of Interior Design, I established my design firm in 2005. My daughter Jess always had a creative eye, and we loved traveling together to beautiful places and sharing creative design ideas. About 5 years ago, as my business had grown exponentially, I asked Jess if she wanted to leave her advertising job in Manhattan to join me at DBI, and she decided to go for it. She also attended New York School of Interior Design, and we've been working together ever since.
Thats a really great story. It's amazing that you and your daughter have been able to design some amazing projects together! When it comes to inspiration, where do you get yours? What's your design philosophy?
Our design style is strongly influenced by world travel and it trends towards a warmer version of modernism, with a clean-lined, global perspective. Our philosophy is that all rooms should tell a story about the people who live in them; they should be functional and livable, as well as beautiful and interesting. We provide our clients with more than just attractive, inviting spaces. For us, the design is about creating a lifestyle.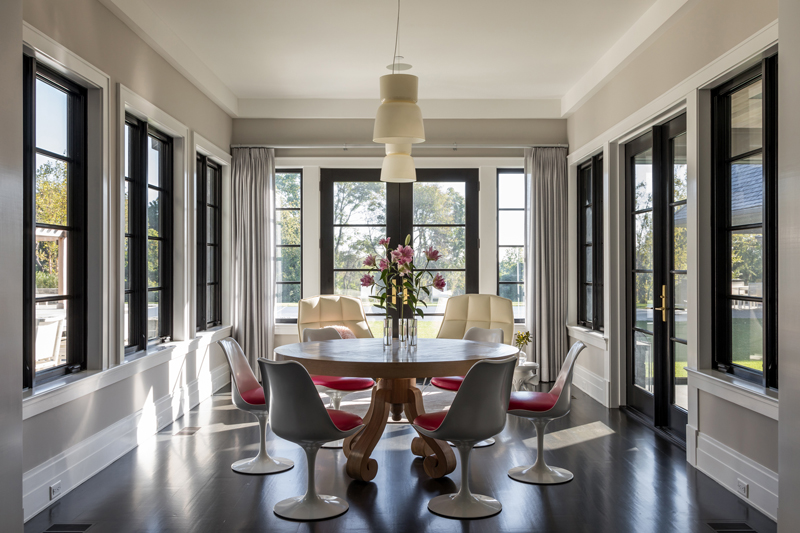 That is a really great approach to design! When it comes to some of your recent projects, what did you find to be particularly challenging and what was particularly rewarding?
We recently completed a very large, 26,000 sq. ft. ground-up construction project in Purchase, New York. It took us about 2 years from inception to completion. There were many challenges along the way, probably the biggest was being the project manager and keeping on top of the contractors/subcontractors, the architect, landscape designer, electricians, cabinet makers, etc, etc. and staying on track. It was incredibly rewarding seeing all of our ideas and designs come to fruition so beautifully.
Another project we recently completed, was a mid-century modern contemporary home in Sarasota, Florida. It was challenging working from a distance, but incredibly rewarding to work on a project that is quite stylistically different to our mainly North-East client base.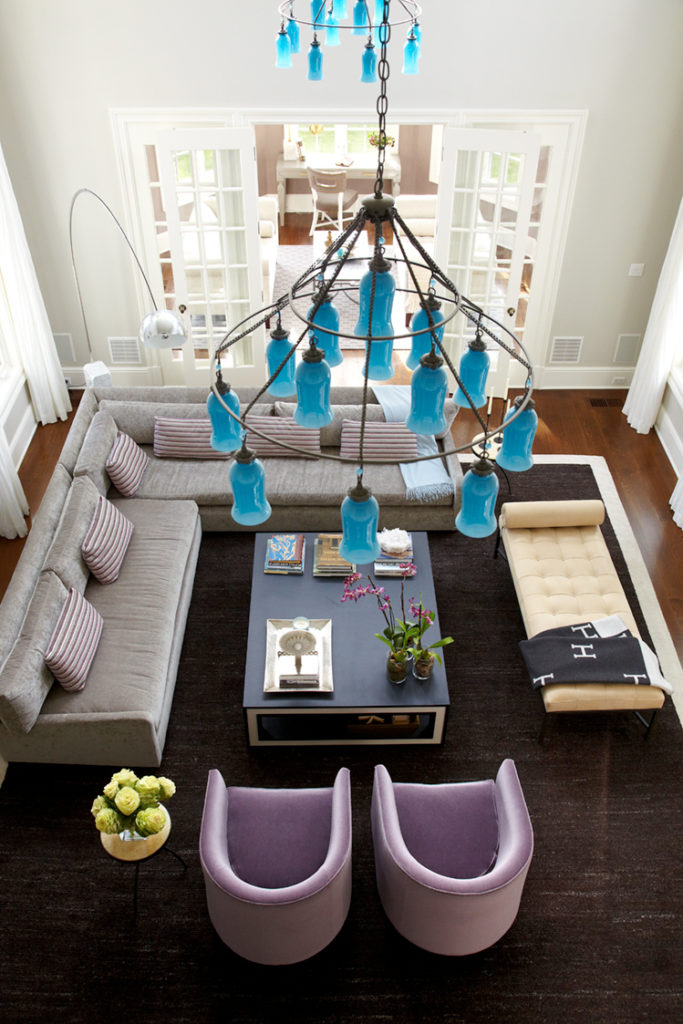 Those are really great projects that probably allowed you to grow and adapt your practice to a whole new level. You touched on this a bit earlier, but what is your unique approach for making a house feel more like a home?
We like to include some of our client's meaningful personal pieces that they've collected over time and make them work in the space. We use beautiful, but functional fabrics that work for clients' individual needs. We create depth, comfort and interest, by mixing contrasting textures, materials and shapes, like a crisp cotton canvas alongside a sumptuous silk or cashmere, or a sleek table with an ornate chair.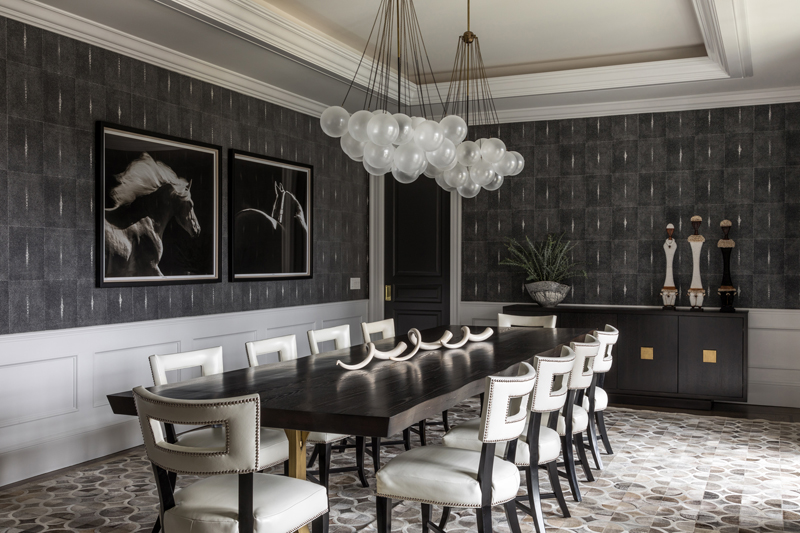 Mixing contrasting textures, materials, and shapes, while including meaningful personal pieces, is such a great way to add character, while maintaining individual personality! What trends in interior design do you love right now and what trends do you want to see more of in 2020?
We're loving light wood floors right now. They just really brighten up a home and give a fresh clean foundation. Also, loving organic shaped furniture, art, and accessories, from companies like R&Y Augousti, Caste Design, and Andrianna Shamaris. In 2020, we want to see more inventive and unique silhouettes for furniture, and more large scale graphic upholstered accent pieces.
I agree, light wood floors are a really great foundation to brighten up a space and develop a broader palette from. Speaking of developing a palette, when it comes to styling, what is your approach?
Less is more. Layer different textures and materials. One or two meaningful pieces or monochromatic accessories.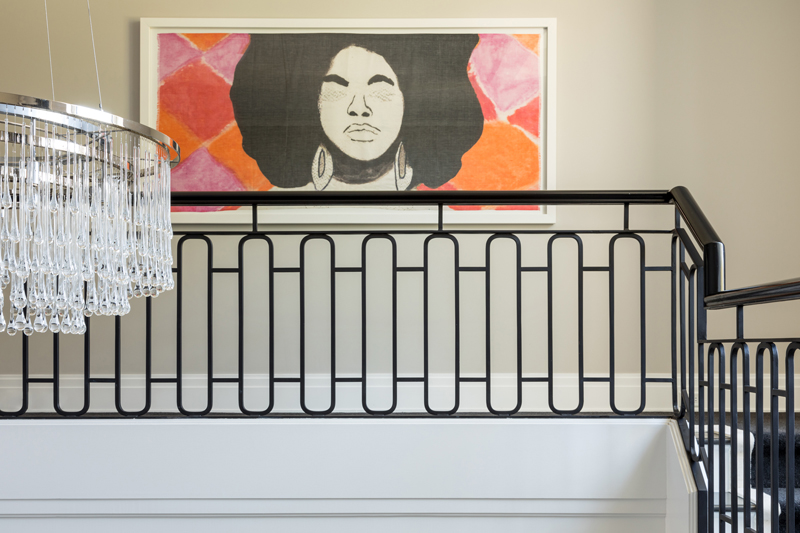 Such a great strategy! When it comes to your creative process, take us through this a bit more.
We take our clients inspiration and interpret what they like from various inspirational pictures they give us. We then take that inspiration, create a floor plan that works, and then pull the creative pieces into the floorplan. We once had a client tell us that we like to "ponder." It's true, we like to ruminate a little on each separate project in order to bring something unique to every space. We like to give our client's what they think they want while pushing them to places they didn't think they could go.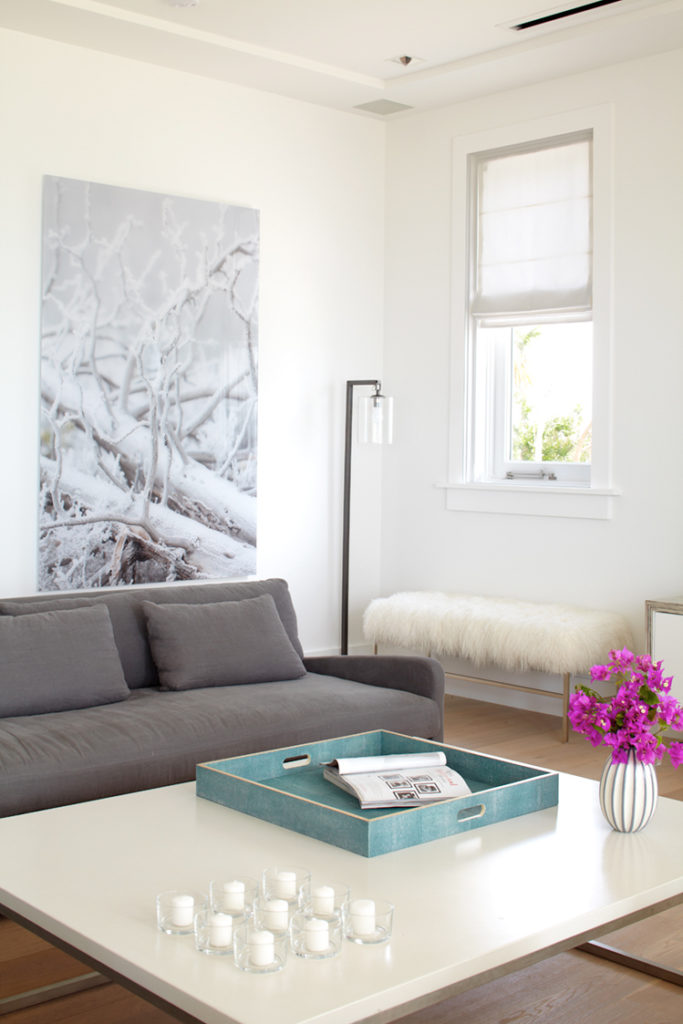 Your ability to make each design unique to each client, while pushing their boundaries a bit, is a really great quality. When it comes to other designers, architects, creative people, and firms, who are you inspired by at the moment?
Joseph Dirand, Kelly Wearstler, and Kara Mann
We couldn't agree more! Thank you again Dale for sharing your studio with us.
For more on Dale Blumberg Interiors, please visit their website and Instagram profile.