Designer Ginny Macdonald has built an amazing career in interior design. Having spent time working for the legendary Emily Henderson, her unique take on interiors was honed further in the US, after her time as a retail designer in the UK. Ginny moved to the states in 2012 and became one of the most sought-after residential interiors designer, under Emily Henderson. She branched off on her own in 2017 and has completed some amazing spaces. We talked with Ginny all about her unique approach to interior design and her tips for starting a project related to residential interiors on the right foot.
Thank you Ginny for taking the time to share your thoughts with us. Tell us about Ginny Macdonald Design. How did you get started?
I started my own company in 2017, after working for 4 years with designer, stylist, and blogger Emily Henderson. Before then, my background was in retail design in the UK which is where I grew up and studied interior design. I moved to the US in 2012 and transitioning from commercial to residential design ended up being a happy accident for me. I didn't really know the commercial design world in the States and found it hard to find a comparable design firm to work for.
That's when I started to read a lot of design blogs and found Emily. I interned for her at first and by the time I left I was head of interior design, working on residential projects and sponsored content for her blog. I now have a small team of three, including myself, and we primarily focus on residential and some commercial office spaces. We mainly cover remodels and decor projects across Los Angeles. We also just got our first out of state project commercial event space project in Colorado.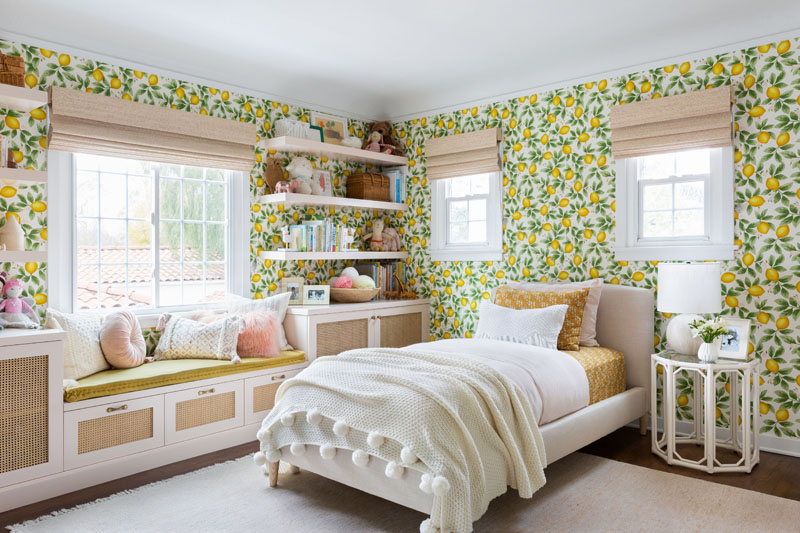 That's an amazing transition. Emily Henderson is one of the great design leaders, so to have the experience in working with her, while you transitioned to a new aesthetic and design approach in the US, is incredible. Where do you get your design inspiration and what is your process like from concept to completion?
Inspiration comes from pretty much everywhere, but I tend to seek out ideas from my UK roots. We really try to focus on working with the existing architecture of a building and being sensitive to its roots. In LA there is a strong vernacular of houses, varying from craftsman to mid-century and Spanish colonial. Without feeling like we're taking a step back in time, we try to fuse existing elements with modern pieces.
I love to layer furniture from different eras, as it gives a space more of a collected vibe. Our design process starts with a storied concept that takes into consideration the existing house with the client and GMD's take on the design. I can often walk into a space and already have a feel for what I want to do in there. For example, we recently worked on a midcentury house and fused those traditional elements with minimal Japanese and earthy Scandinavian vibes. I love working with a concept that is a style hybrid. 
I think working with the existing architecture and being sensitive to its roots, is incredibly important. Being able to tell a story with the design is so unique and blending elements from different time periods and influences creates such a timeless narrative. What are a few projects you have really enjoyed?
One particular project that stands out is a decor project where the client literally let us run with it. They obviously had opinions but just trusted us to do our job and the end result turned out great. Often when clients involve themselves way over the top, it can hinder the process, despite how much pre-planning we do. With this client, everything ran smoothly and that is pretty much a dream case scenario.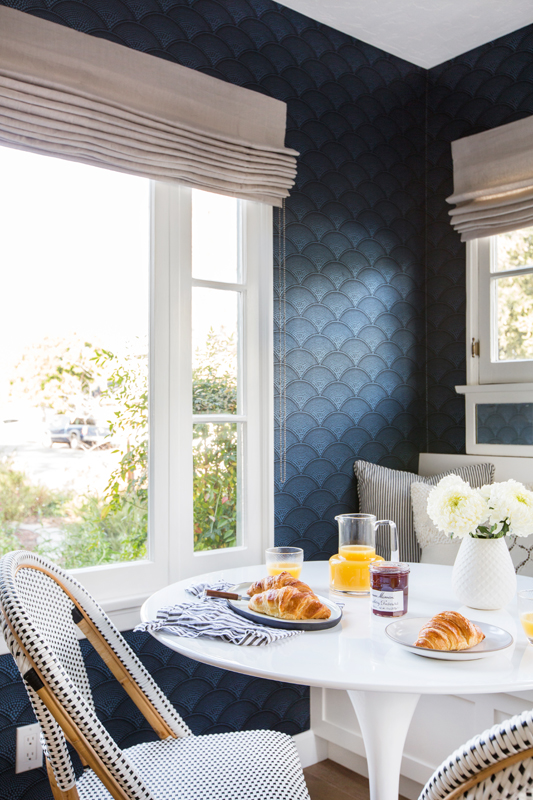 That is amazing. Sometimes when you can run with something, things can click in a way that you never expected. When it comes to other designers, architects, and creative people, who are you inspired by at the moment?
My eyes always love the work of Jessica Helgerson residential Interiors from Portland. Everything they touch has so much soul, consideration, and attention to detail. They mix a lot of vintage with custom and everything feels so timeless. I'd live in any one of their designs and when I grow up I want to be a designer like Jessica!
She does some really great work! Creating that "timeless" feeling is becoming so much more common. What are your tips for making a house a home?
Depending on how you define 'home' my interpretation is something that feels cozy, lived in, and personal. In my opinion, to achieve a lived-in feel you have to layer. Anyone can find a sofa, rug, coffee table, and side chairs and call it a day but it's the elements on top of that, which really makes a space feel like a home. Artwork, throw pillows, accessories, plants are all items that add to a room. I also think that adding vintage, hand-crafted, and one-of-a-kind pieces also helps too, as they bring elements of soul and history into a house.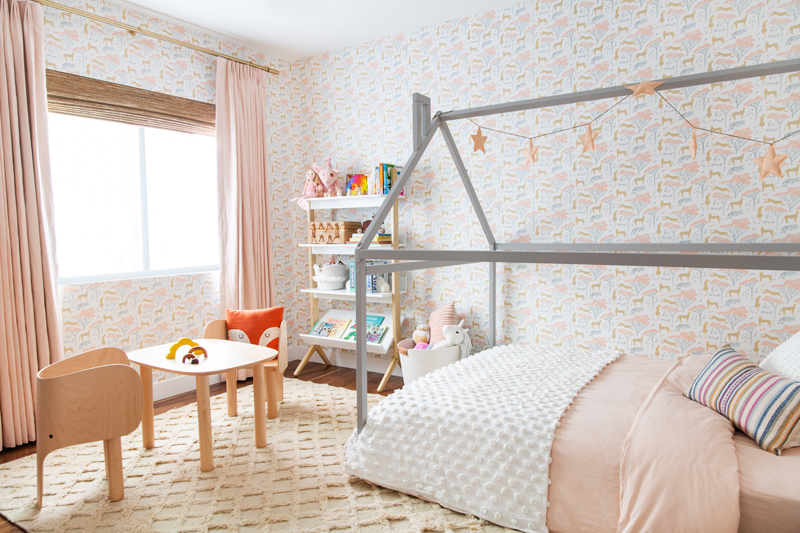 Layering is definitely overlooked sometimes. Those elements that "dress" the piece are what brings about a personality. What are some of your favorite brands to work with for materials and furnishings?
For kitchen and bathrooms, my go-to tile stores are Fireclay Tile and Heath Ceramics. They are local to California and have an amazing selection of colors and shapes. For furnishings, we tend to source from wholesale companies like Noir and Four Hands, but we like to add in vintage and do a lot of online shopping with Chairish. We love to do custom pieces, too, where clients' budgets will allow. We try to shy away from retail since that's already available to clients, but sometimes we use those as budget-friendly layering pieces. A dream case scenario is a mix of custom, vintage and wholesale with a little retail peppered in.
Those are all great sources. The more you can use one of a kind, custom pieces, the more you can bring about the client's style in a way that really reveals their unique qualities. What are a few things anyone can do to instantly update a space?
Paint is a quick and relatively inexpensive way to update a space, especially if you do it yourself. Removable wallpaper is also another way to add personality to a room – although I can't say I've ever installed it myself. Throw pillows are also another affordable thing you can easily switch out and help play with colors. I'm not a super fan of things being matchy-matchy, but there has to be a sense of cohesiveness within the space. I always find that people have bits of artwork that have never been installed and switching up the frame can really give a piece, new life. I tend to choose the frame based on the art piece before finding a location for installation.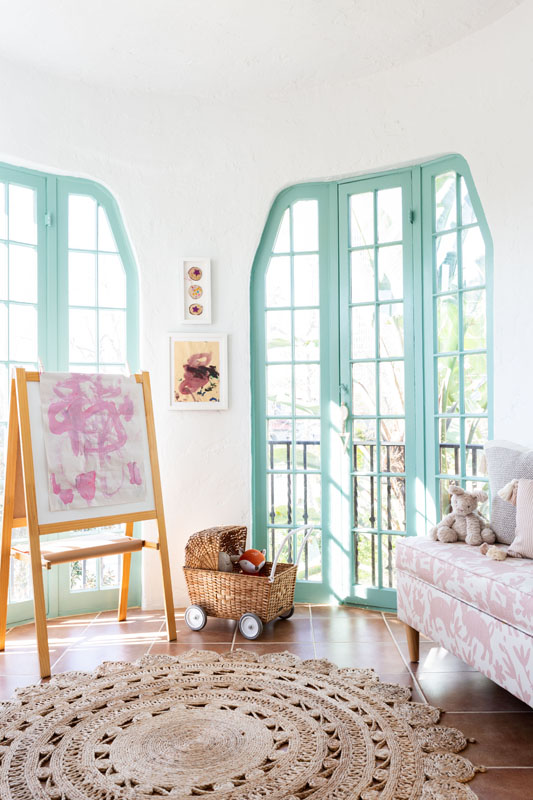 Those are really great tips. You're right, artwork is often overlooked and using the right frame can make all the difference! Such a simple approach for making a big impact. What are the three tips you would tell clients when considering starting a project related to residential interiors? 
Well… this is a tough one because there's a lot of things I could say but the main things would be:
Pre-plan
Manage expectations
Understand boundaries.
Projects always end up costing more than clients initially budget for – especially with construction – and the bulk of that cost goes towards labor. I think some of the TV shows are responsible for people thinking they can hire a designer and renovate their bathroom for $20k. Doing some research upfront on what things cost, helps prepare for the road ahead, and that way they can set comfortable budgets. And always have some buffer squirreled away just in case.
We always say, "assume everything will take longer than you expect" because, more often than not, it will. The amount of lead times and back-ordered items we have to battle daily, along with the coordination between us and the vendors is phenomenal. That's why we have a person solely dedicated to project management and purchasing. Not only that, but some things go out of stock, even after they have been approved and ordered, it's out of our control, so we're always upfront with clients about the risk of that happening. 
Boundaries are a big thing for us. Hiring a designer to create your dream home is a very personal and expensive experience and it's often said that we not only play designers but psychologists, too. We are a small company and end up becoming close with our clients, but it often gets forgotten, that we also have our own lives. Clients sometimes forget that and send text messages late at night when we're already done for the day. If we got messages from all our clients after office hours we'd never stop working and we need our downtime to perform as best as possible during office hours. 
Such great and sound advice. I think we tend to try to rush things to fit our idea of something happening "overnight" and we start to lose the reason why we started the project in the first place, which is to create a truly timeless, beautiful space that will be uniquely ours. If we keep that perspective, we will always end up with the best project possible. Thank you so much Ginny for sharing your thoughts with us.
For more on Ginny Macdonald Design visit her Instagram profile and website.