Have you ever left a massage or facial and just wanted to go right back in! Never want that euphoric feeling to end when you leave the gym or that amazing Pilates class? That's where Haven comes in. A co-living space, offering all of the benefits of community, with the additional benefits of wellness, Haven combines daily yoga, breath-work, sound bath, dance parties, and clean cooking classes with living spaces. We spoke with Ben Katz, Haven's CEO, all about what to expect from this seriously healthy lifestyle brand.
Thanks Ben for sharing the Haven story with us. Tell us about Haven. What's the story behind the brand?
Haven is an Old Norse word that means harbor — a safe place to anchor your ship during a storm. Today, for us, Haven is a safe place, a place of acceptance, a platform for connection, and a space for self-exploration and self-improvement.
That's really great! With co-living exploding in popularity, why do you think people are loving this new lifestyle? How is Haven uniquely positioned?
The co-living trend is still in its nascent stages and is poised to skyrocket in the decades ahead.
From an economic standpoint, low-interest rates – which the US appears to be continuing indefinitely – are driving real estate prices to unprecedented highs, which is, in turn, driving an affordable housing crisis in urban areas. Lack of affordable housing options and disparities between supply and demand are driving innovation and creative solutions – and co-living is riding that trend.
Materialism is being supplanted by "experimentalism." The sharing economy is thriving. Uber is replacing the need to own cars. AirBNB is literally enabling people to share their homes. WeWork has replaced the need for many companies to have their own office. This trend signifies a shift in culture from valuing material possessions to valuing experiences. In residential real estate, it's logical that this trend is being supported. People are less inclined to own a home, and more inclined to live a great life, in a community they love, and save their money for other things – like travel.
People are lonely. The rise of Instagram, social media and the gig economy as a whole means that people have fewer meaningful, long-term professional relationships. Screen-time compounds that effect with 'fear of missing out' and jealousy from seeing the best moments of others lives.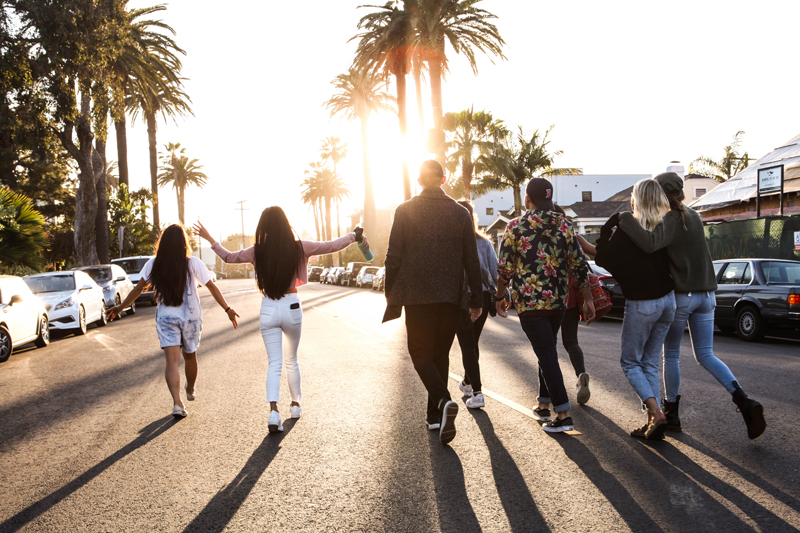 It's really interesting how so many things that have been meant to connect us, have caused us to drift further apart. Haven seems to really be filling this void, which is great! Take us through Haven Venice. What can you expect after joining? What is a typical day like?
Every day at Haven is like being at a wellness retreat: think of it like a luxe hotel with a community you genuinely vibe with. We have daily yoga, breath-work, sound bath, dance parties, clean cooking classes in which to participate. There are 90 other members to go for a beach walk with, or a hike, or collaborate with professionally. You have hotel-style amenities, with a built in community, and a culture that prioritizes health, wellness and experiences.
Imagine waking up and hitting the Haven gym with some friends. Have breakfast together, then go about your days. For some, that means going downstairs to Haven's private co-working space, and collaborating with other members on startup. Then, after a busy day at work, head upstairs for peaceful, sunset yoga class on your own rooftop deck. Relax, then have an award-winning chef help you and your close friends cook an organic dinner together. Top it off with an outdoor movie in a gorgeous garden courtyard. On Thursday nights, head to your living room for TED-style talks by leaders, athletes and experts in wellness.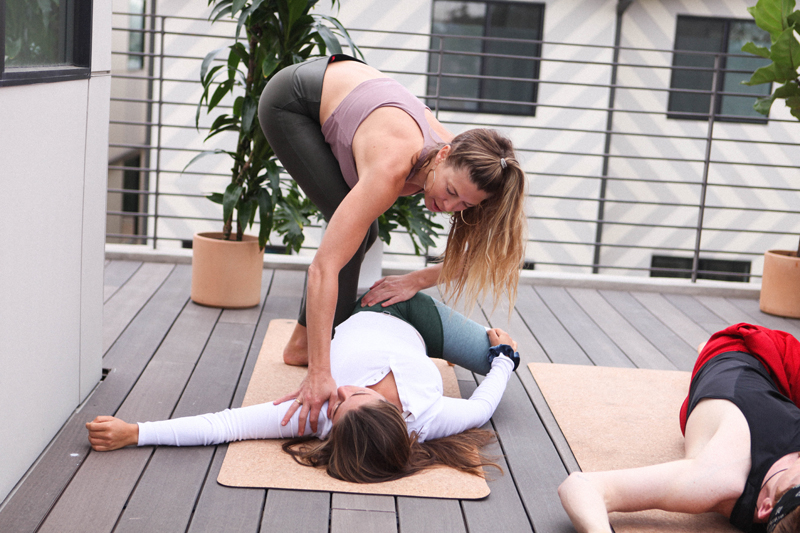 Having that many options in such a central space is really incredible. Haven is growing fast with upcoming locations in West Hollywood and Echo Park. What are your plans for the future and how will each location differ?
We will always honor the local community. In Venice, we have a quirky beach vibe, and we even pay homage to Muscle Beach and 80s Arnold Schwarzenegger imagery. While the community we cultivate is always the anchor, the physical spaces we create are always reflective of the environments we locate in. Our near term expansion plans are focused on Los Angeles. With nearly 20m people living in greater Los Angeles, there is an enormous need right here in our hometown to broaden our reach and bring the benefits of Haven to more people. Long-term, the trends that support our model really are global, and we intend to have a Haven in every major city in the world. Each community we create will be a reflection of the local history and architecture. But, the common thread will be health and wellness. That is our epicenter, that is the culture we are creating, and the members we attract will be individuals who share those values.
That's really great to hear! For someone unsure about becoming part of the co-living lifestyle, what are some of major benefits that are unique Haven?
An amazing way to make new friends and improve yourself
Have turn-key health and wellness available to you at your fingertips. No need to go out for expensive organic dinners, maintain a Classpass membership, find time to slot in massages. All that you need to live a healthy lifestyle is at your fingertips. Even your mental health is addressed with regular speakers and workshops.
Reduced stress from the high cost of living … Membership dues are 50% to 70% less than living with a friend in a 2 bedroom
Live in a more desirable neighborhood that would be unaffordable, get a shorter commute
Live in a nicer house that would be unaffordable, get a shorter commute
1 month commitment vs 1 year commitment
Reduced carbon footprint
No credit checks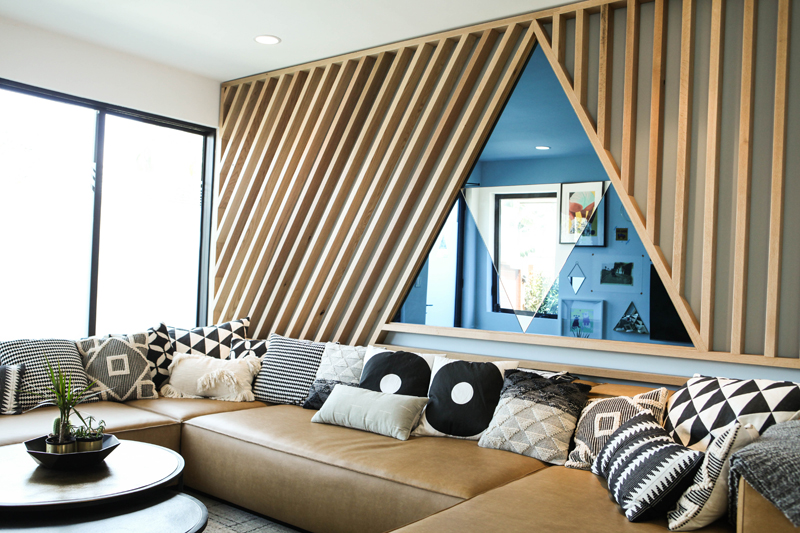 Those are some really great perks. So many co-living spaces focus on the benefits of a member network from networking to learning. What benefits does Haven provide members in the network?
We are the only community focused on health and wellness. While Haven does offer as much as we can as an organization, the real value of Haven exists in our members. Our members teach one another, share with one another, help one another, are there for one another, and are a communal brain trust stronger than any single individual. Members learn to cook from one another, they collaborate on projects together, they start businesses together, they lead one another in yoga, exercise and enriching activities.
cooking lessons (peer to peer)
talent sharing (some members lead breathwork workshops, because they are experts in it)
communal hiking and community activities
friendships sharing of ideas people to creatively collaborate with
Awesome! Thanks Ben for sharing all about Haven with us. With such a massive need to bring people together, Haven is uniquely positioned to offer a really great experience.
Take a look at Haven's website for more info on joining their amazing new lifestyle.