A seasoned journalist by trade, Susana Ordovas, developed a passion for interior design after moving into her first home. While her career got started in Madrid, Spain, her job took her to Mexico on assignment, where she ended up meeting her husband and starting a family. It was during some time away from her work as a journalist, that she began to dive further into interiors. After starting her Instagram profile in 2015, her career as an interior stylist and journalist took off. We got the inside scoop from Susana on everything from where she gets her inspiration to some of her favorite tips and more. Enjoy!
Thank you Susana for taking the time to talk with us! Tell us more about your work as an interiors stylist & journalist. How did you get started?
I studied Journalism at the Universidad Complutense in Madrid and I started my career producing social & economic country reports for various newspapers (The Observer, USA TODAY, etc). This job took me all over the world and I came to Mexico on an assignment where I met my husband, got married and settled here. When I set up my first home, I discovered I had a real passion for interior design. When my children were small, I stopped working for a few years in order to bring them up. I had developed a true passion for interior design when I set up my first home and got married, so I took the free time I had when my children were at school in the morning to take courses on interior design. My career as an interiors stylist and journalist took off, when I opened my Instagram account in 2015. Basically, I merged my two passions together through my Instagram account (interior design & communication). It was all very organic, people started paying attention and I began getting job opportunities. However, things didn't happen overnight, it's something that developed over the few years.
What an amazing story! It's amazing how you've been able to merge both of your passions in such an organic way. Where do you get your design inspiration and what is your process like from concept to completion?
Everything and anything is an inspiration to me (prints, color, stately homes, old furniture, nature…). I have a special appreciation for beautiful things, especially beautiful surroundings. I get deeply inspired by old homes, antiques, anything old and with a past! My design process is really quite simple. I normally start with a print (be it a wallpaper, a painting, a rug or a textile) and I use that as my main inspiration for creating a space and choosing a color palette.
I like how you take just one piece of print and start moving outward from there. You also have such a beautiful bold style. What is your strategy for using a bold color palette?
I really have no strategy, I just follow my heart. I find people tend to be a bit uptight and afraid of what others may think of their design choices, which is a shame, because creativity should flow freely and not be constricted or stunted by fear. I admit I love the unexpected, I also love to surprise with my color proposals. I am not afraid of being bold, at the end of the day it's only color! I think maturity has helped me be more daring, less wary of color. To be truthful, I care a lot less what others think of my design choices now than I ever did before and I think it's because I am a lot more confident, and confidence comes with maturity. 
That's very true. Though we may tell ourselves its only color, many times we still second guess ourselves, so I think it helps to keep things in perspective and stay focused on your own confidence. What other designers, architects, and creative people are you inspired by at the moment?
These are some amazing individuals. When it comes to making a house feel more like a home, what are your tips?
My house is my home because I care for it, I look after it, and I'm proud of it. I have pieces and objects all over my house that I've collected over the years and they have a special meaning to me. They are little treasures that I've either inherited or bought in flea markets or on trips. I also think a house is a home when you enjoy it and share it with friends and family.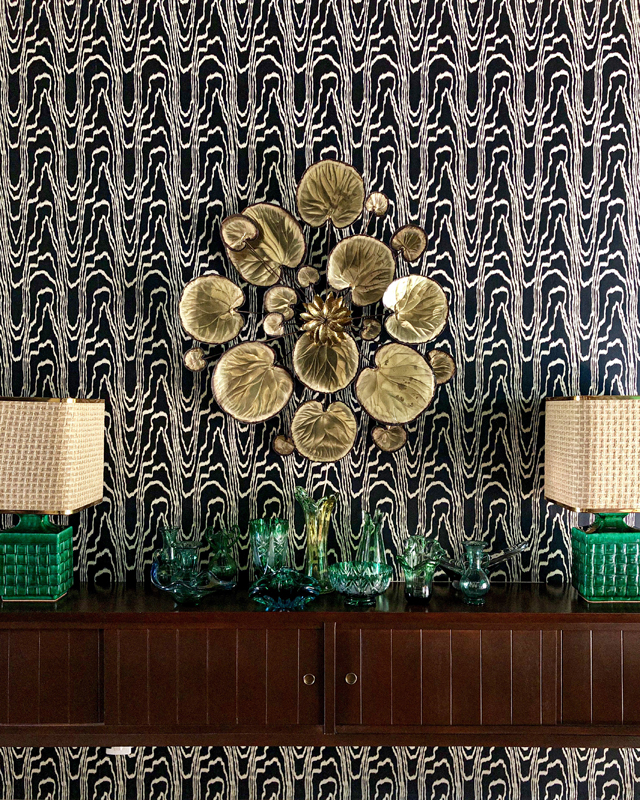 That is so true. Nothing else really matters if you're not enjoying it with others. What are some of your favorite brands for materials and furnishings? 
I'm passionate about print. There are so many textile and wallpaper brands that I love: Pierre Frey, Brunschwig Gastón y Daniela, Osborne & Little, Cole & Son, De Gournay. I am especially obsessed with Gucci's new line of wallpaper and textile. With regards to furnishings, I love Dimore Studio, Gubi, Knoll, and Maison Sarah Lavoine, although I have to admit my true passion is antique and 20th Century furniture.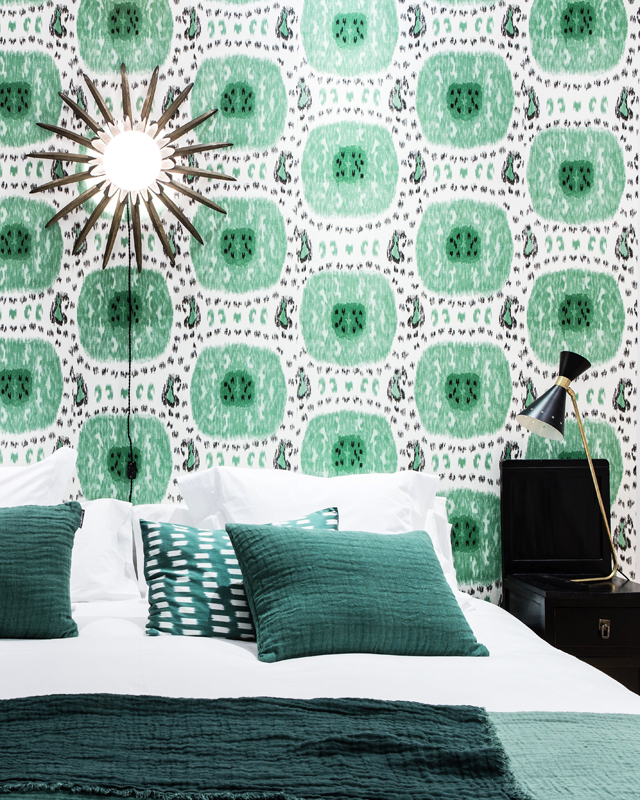 Print is definitely having a huge moment. I also think 20th century furniture is having a moment, as we look to this old world craftsmanship again. What are some of your golden rules for the perfect living room?
It has to feel welcoming and inviting. I think a comfortable sofa is also important. Low, warm and strategic lighting is also key (no ceiling lights!).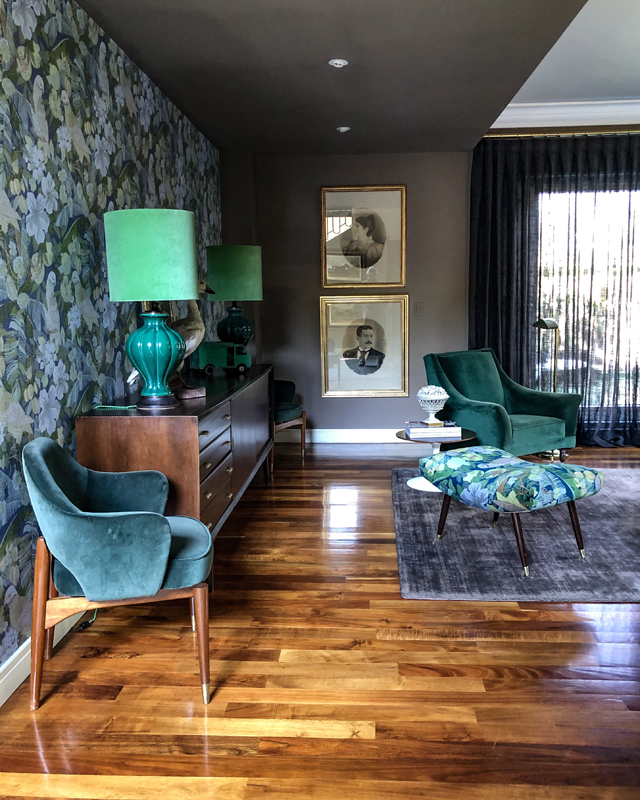 I agree, low warm strategic lighting is a must. What are some of the best design trends you are seeing at the moment?
There are so many different design trends at the moment, that I find this question difficult to answer, however, I admit I love seeing so much gold and velvet everywhere. I think print, especially in wallpaper, is having a huge comeback which is awesome!
Very true! Thank you again Susana for sharing your thoughts with us.
To see more of Susana's approach to design, please visit her Instagram profile.