After graduating design school in Melbourne, Australia, designer Tali Roth, moved to New York City, with her husband Marcus. While she didn't really find a fit at any of the firms in Australia, Tali found her footing in New York, creating imaginative, elegant spaces, by mixing together vintage, custom/bespoke, and accessible fast fashion interior items. We talked with Tali all about her work, style, and process for making a house a home.
Thank you Tali for taking the time to share your thoughts with us. Tell us about Tali Roth Designs. How did you get started?
Tali Roth Designs was a result of me coming to the states straight after graduating from Interior Design in Melbourne, Australia and not really feeling a fit with any firms there. I started at Homepolish (a design agency), soon after I arrived and also did private work on the side through my own business, Tali Roth Designs. It took a couple of years to get going, but this incredible city is the place to be, when it comes to word of mouth recommendations.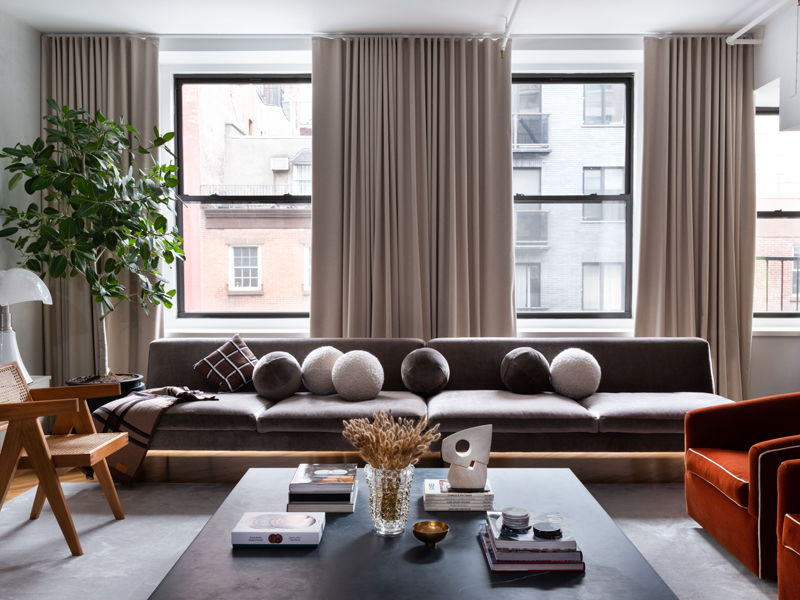 That's amazing! When it comes to inspiration, where do you get yours and what is your process like from concept to completion?
I get inspiration from everywhere. Travel (when I get to it), books, restaurants, nature and of course, the wild world of social media, where we get to see the best of the best, from around the globe. I always start with seeing the space, meeting the clients and getting a feel for energetically, if we will vibe, as its a super intimate relationship. I usually include general inspirational images in my proposal, as a way to check if we are all on the same page aesthetically! The first step is to see all the existing conditions of the space and then we start in plan. We essentially exhaust every iteration of floor-plan we can think of. I always demonstrate what I mean through imagery of similar projects, to ensure my client understands.
Once a floor-plan is finalized, we begin elevating each space and discussing material palettes throughout. This is a very intensive process with lots of details and back and forth. Once we have designed the wet spaces, we begin a documentation set for contractors and permitting. SIMULTANEOUSLY to that, we begin furniture layouts for each space. I usually present 2-3 per space and then just like the hard materials we start to build a palate. Once everything is ordered, its about management of the build and more admin until furniture arrives and we can install and do final styling and art curation!
That's a really detailed process and definitely provides a really good structure for a project. When it comes to budgeting, what are some of your tips and tricks for creating elegant and creative spaces without spending a fortune?
It is totally relative. I certainly encourage clients to spend money on important pieces, but I am a huge proponent for not having every single piece be SUPER bespoke and high-end. I also think that people don't approach interiors with enough confidence and therefore think that expensive equals chic. It's really not the case. If you have a flair and a point of view then it's chic by any standards. My general trick is to mix one third vintage with one third custom/bespoke and one third accessible fast fashion interior items.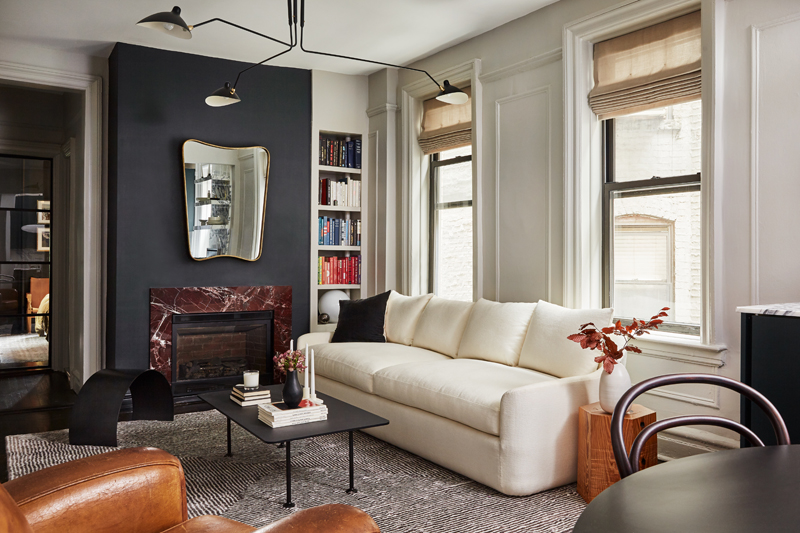 That's really great advice! What design trends are you loving at the moment? 
I am loving the influence of the Mediterranean on interiors and all of the gorgeous textures that come along with it. I am loving anything old world and am seeing more color and farm house vibes creep into things.
I agree. There's something really interesting about the Mediterranean influences coming through at the moment! What's your approach to making a house a home?
Fill your home with comfortable pieces that you can live and grow with. Tell stories through your art and objects and make sure everything you have, you absolutely love.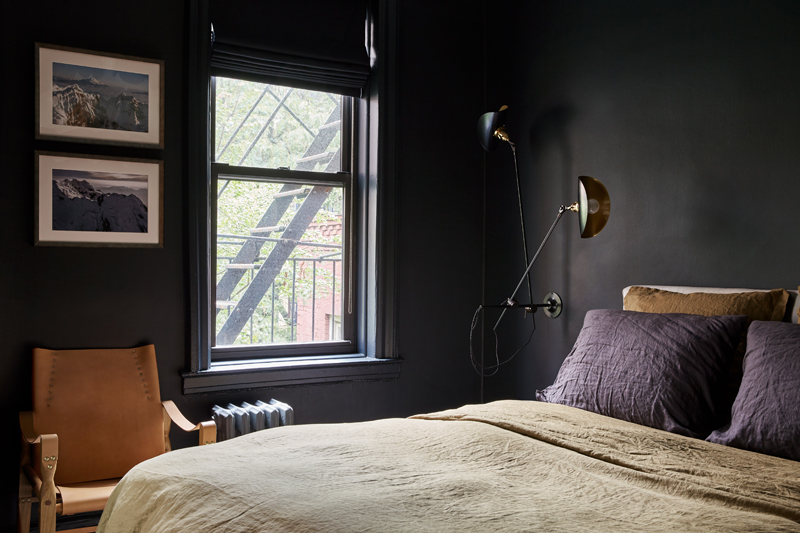 Perfectly said! When it comes to brands for materials and furnishings, what are some of your favorites?
I love sourcing vintage through websites like 1st dibs and Chairish etc. I love fabric from Zak and Fox, Elitis, and Pierre Frey. I love using The Future Perfect for inspiration and Workof, Workstead, Ruemmler, and BBDW.
Those are all great brands! The living room is such an iconic space in a home, what are your Golden Rules for the perfect living room?
MANY SEATING OPTIONS. I like the feeling of having a communal seating arrangement in a living room, with multiple shapes and accents and a large coffee table. It's so appealing to hang out in a space like that and never feels awkward. A luxurious rug is a MUST and it should be able to sit under all the intended furniture pieces.
Very good advice! What other designers/architects/creative people are you inspired by at the moment?
I am inspired always by vintage 1960/70'sish furniture and furniture designers. I love Pierre Paulin, Charlotte Periand, Jean Prouve and Brazilian designers Sergio Rodrigues and Jorge Zalszupin.
Really great choices! Thank you so much Tali for sharing your thoughts.
For more about Tali and her amazing take on interiors, please visit her website or Instagram profile.