Los Angeles-based photographer Amy Bartlam is known for her beautiful interior photographs of some of Southern California's most prominent interior designers. Born and raised in the UK, she studied Photography and Visual Communication at Birmingham Institute of Art and Design before moving to Los Angeles in the summer of 2013. 
Her work has been seen in The Los Angeles Times, LA Home Mag, California Homes, Luxe, South Bay Magazine, and on many prestigious design blogs including Architectural Digest, My Domaine, Lonny, Rue, Domino, and Dwell. We are so excited to have the opportunity to talk with Amy about her work in interiors and her tips for the best shoot.
Tell us about Amy Bartlam Photography. How did your journey start? What is your favorite part about working with designers? 
I studied photography at university in my native England and after graduating got a job as a wedding photographer. It was a great experience, but after a couple of years I realized weddings weren't for me, so I started looking for a different area to specialize in. I'd always had a passion for interior design so I asked a friend who was a designer if I could shoot one of her projects and it all went from there! The love I have for interior design means that specializing in this field is the perfect marriage of two passions for me – each interior designer I work with has a different aesthetic and my shoot days are never boring! I love learning about my clients and talking about design.
What are some misconceptions people have about interior photography?
I think sometimes people don't realize how much work goes into an interiors shoot. I almost never just show up and shoot the house as-is, the designer always styles the home specifically for the shoot sometimes bringing in a stylist or art director and we spend a lot of time moving furniture and objects for each shot. The camera sees things differently from the human eye so we have to adjust space to allow for that. Another big misconception is the amount of post-production that goes into the images, folks may think you just delete the blurry ones, tweak the exposures and they're good to go but sometimes it can take 1-2 hours to edit just one shot.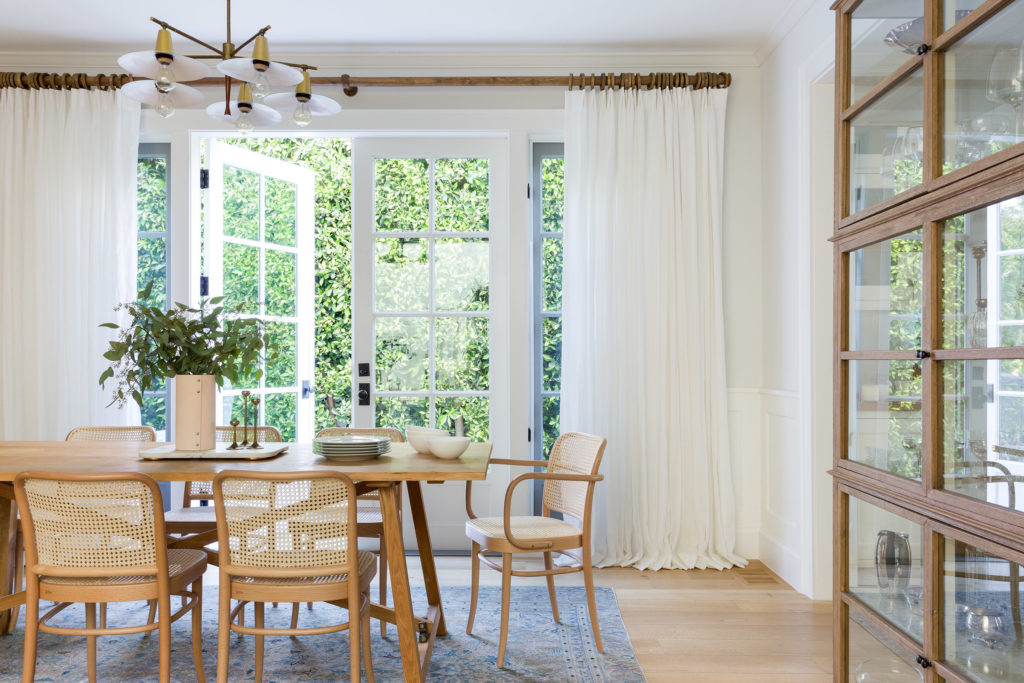 What are some of your favorite projects/places you have shot?
It's so hard to pick favorites because I see so much beautiful design, but if you're twisting my arm then this Hollywood hills home I shot for JDP Interiors is definitely in my top 10, along with an incredible Ojai project by DLRhein, this stunning kitchen by Lindsey Brooke Design and this Malibu home by KMI Interiors, I always love shooting in Malibu!
What are three tips you believe make a house feel more like a home?
Greenery and florals are number one, always! They just breathe life into a space. I think layered textures like throws and pillows add an extra level of comfort and then adding in personal items like objects from places you've traveled to and favorite books, makes a house feel much more homey.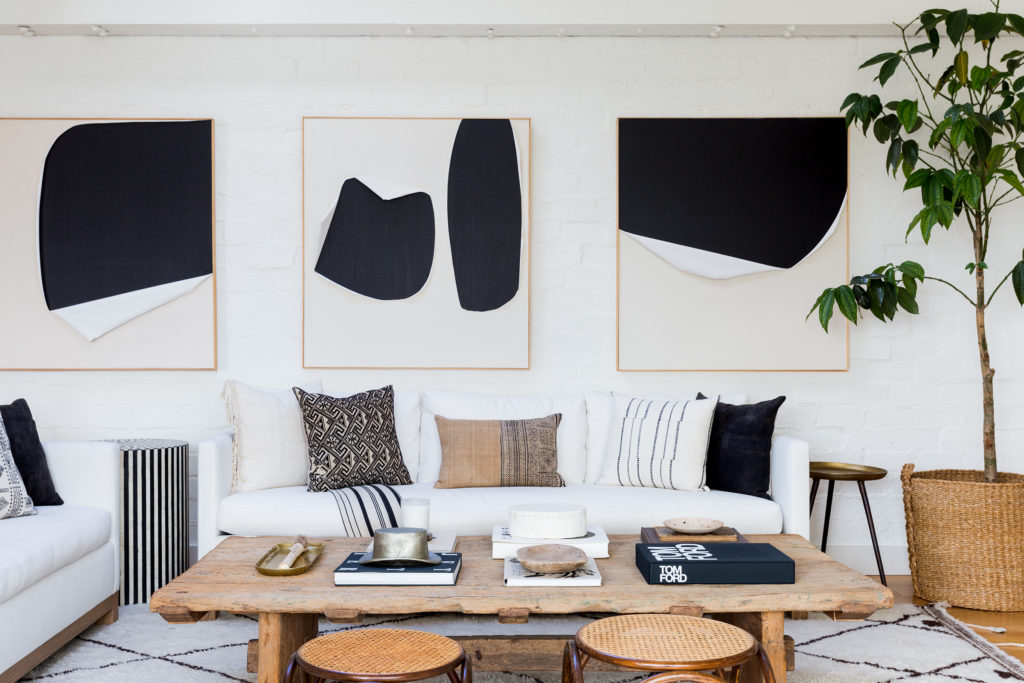 What designers/architects/creative people/firms are you inspired by at the moment?
At the moment I'm crushing hard on the work of Clements Design, Jake Alexander Arnold, Studio Lifestyle, and Shawn Henderson.
When it comes to styling for a shoot, what are your favorite items to use? What color schemes work best?
I would say flowers/greens are essential to good interior photography! I also like it when my clients style with slightly less common items too, like pineapples in the kitchen, instead of a bowl of lemons, or board games, instead of books on a coffee table. Color-scheme wise I wouldn't say there's a 'best' – it's just good to make your styling cohesive with the overall color scheme of the room and on a larger scale, the whole house.
What does a typical shoot look like? How much prep is involved? How much time to shoot? What does editing look like?
Typically I'll have a discussion with my client ahead of time about light and when's best to shoot and then it's over to them in terms of prep. I have some clients who do a flower/props run the morning of the shoot and others who plan every last detail weeks ahead! If it's a whole house it typically takes 1-2 days to shoot, editing can take anywhere from 1-3 days at the computer.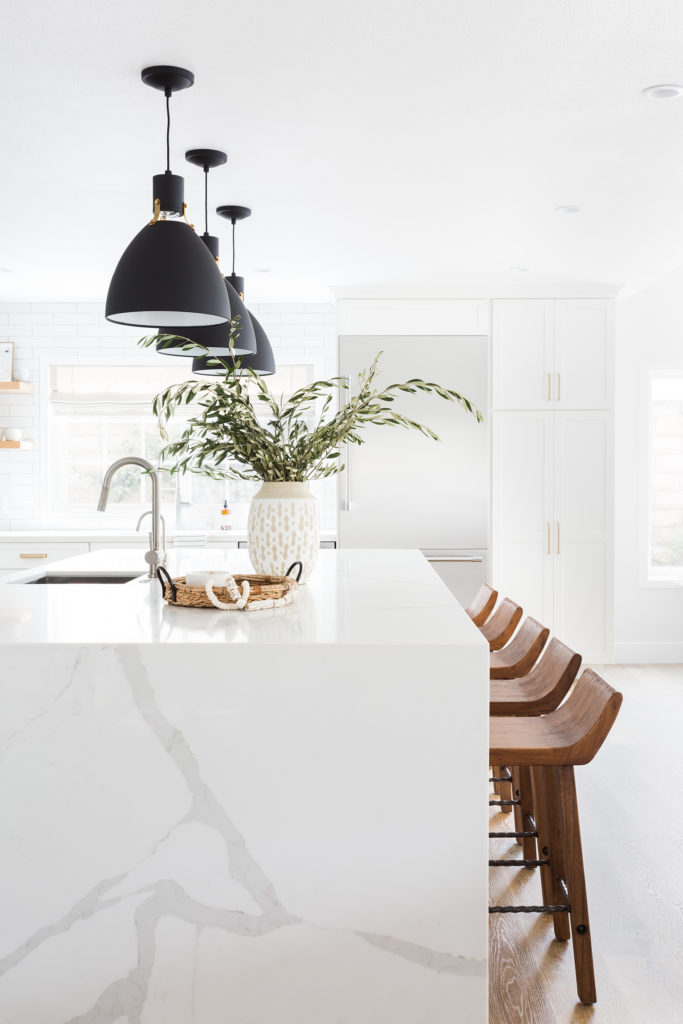 What is the number one thing that you believe makes the most impact for a good home?
If we're talking a good home, rather than a good shoot, then I would say comfort. A house can look stunning design-wise, but I only want to spend time in it if it's comfortable!